A couple in Davao City decided to have their wedding reception in a carinderia and was stunned by the attention that they received from social media and people in general.
Catherine and Ricson were not really planning on having a big and expensive wedding. Their goal was just to get married and that was about it. But since the carinderia is not the typical venue for a wedding reception, their wedding went viral and people were amused.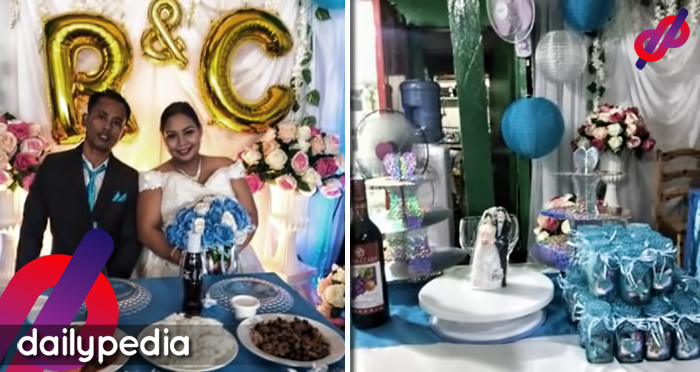 One more reason for the venue of choice is that the owners of the carinderia were the bride's parents, so the reception was cheaper than usual, and they were able to help her parents one way or the other.
People had zero problems with the venue, as a matter of fact they were happy because the food was delicious, and it was a unique experience for them to attend a wedding of that caliber.
Overall the couple was happy with how things went, she did not need to spend that much to make the wedding look decent and presentable.
Their wedding had positive receptions from netizens.
https://www.facebook.com/enirehtac.allitnuj/posts/334211977285679
Netizens gave credit to the couple because they were able to do all of these with a low budget and that loving one another is the most important thing, even when times get hard.