Smart Communications conducted disaster preparedness trainings for Parishioners and students of Negros Oriental and Leyte
#SafePH training conducted by Smart help build the capacity of communities during calamities
The training was set just after a 6.1-magnitude earthquake hit Luzon and the Visayas in April.
Parishioners and students from Negros Oriental and Leyte recently participated in disaster preparedness trainings conducted in partnership with Smart Communications.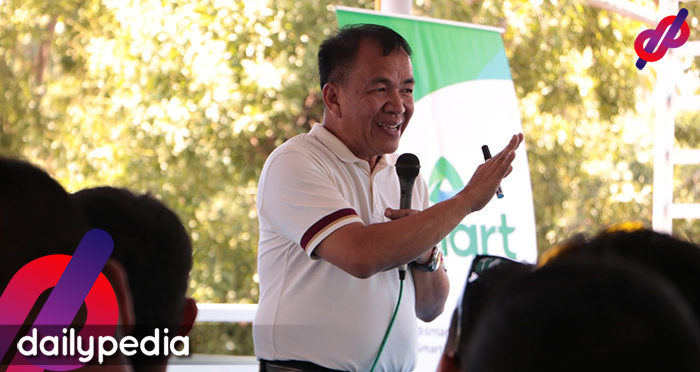 Close to 100 members of the clergy and lay people from the Diocese of Dumaguete attended Smart's #SafePH training held in Ayungon, Negros Oriental.
The activity is part of Smart's ongoing #SafePH series of disaster preparedness trainings to help build the capacity of communities during calamities.
The training was facilitated by Dr. Cedric Daep, head of the Albay Public Safety and Emergency Management Office (Apsemo), and Louie Domingo of Emergency Management Center.
Daep shared information on weather disturbances and the possible effects of earthquake and other hazards. There is still no proven scientific way to predict earthquakes, so it is important to make preparedness a way of life, according to Daep.
He also taught the participants how to develop project proposals for disaster mitigation in their own communities.
Domingo, meanwhile, taught the participants what to do before, during, and after a calamity and shared practical survival tips, from how to apply first aid and what to put in their emergency kits or "e-balde," to how to protect themselves in times of danger.
The training was set just after a 6.1-magnitude earthquake hit Luzon and the Visayas in April.
In March, about 800 students of Eastern Visayas State University (EVSU) in Tacloban City also participated in a 2-day TNT Tropang Ready activity initiated by Smart. Resource speakers from the academe and local authorities shared with the students information about hazards and safety tips.
TNT Tropang Ready is a program that tours schools nationwide to help enhance the preparedness of the youth and develop them into preparedness ambassadors in their own communities. The program includes a series of talks, workshops, and teaching sessions integrated in their educational curriculum.
Smart promotes the culture of preparedness in communities with the help of technology as part of its #SafePH advocacy. It has initiated mobile solutions such as the Emergency Cell Broadcast System (ECBS) with the National Disaster Risk Reduction and Management Council (NDRRMC), and community caravans for the youth, families, and members of the Church, in the company's efforts toward resilience.