Since it's summer vacation, an older brother tried to find a better way in motivating his younger sister who was asking for allowance.
The brother counted all her notebook page with lectures written on it.
All the pages with lecture notes, the older brother rewarded his younger sister.
Having an older brother or sister means having someone to watch over you. Sometimes, in absence of parents, they take the responsibilities and give guidance to their younger siblings.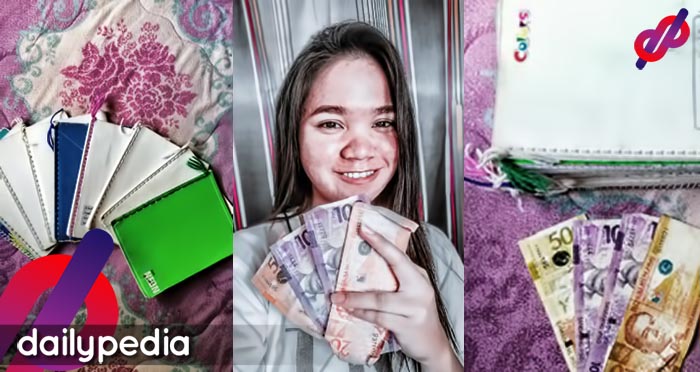 A facebook user named RoRu Lee shared his conversations with his younger sister who asked for allowance and since it is summer vacation, he should not give her any.
His sister was persistent in asking for the allowance, which made him asked "Eh Paano kung may gusto akong bilhin?"
Roru asked his sister to get all of her notebooks.
His sister followed the demand. Then her brother counted all her notebook pages with lectures written on it.
The brother was happy to see his sister's notebook were filled with lecture notes. That could mean that his sister is really studying.
After counting the total pages that reached 720, the digits was converted into cash equivalent to 720 pesos. This made the sister very happy.
The brother even advised his sister to write more lectures next time because maybe there will be a possibility he would repeat his strategy of giving her a reward.
"PS: Hindi na masama yan kapatid. Kaya next time siguraduhing puno ng sulat lahat ng notebooks mo (back to back) dahil malay mo ganito pa rin gawin ko 😂😁"
Her brother counted the page back-to-back which means each page is equivalent to two-peso per page.
Netizens appreciated the said act as a motivation.
"Magandang motibasyon iyan para sa mga bata para magsulat kapag nasa eskwela. Pero sana hindi nila ginagawa yun para lang sa pera. Dapat maintindihan nila na mahalaga ang note–taking kapag nasa klase."
"Sana all. Ang cute naman nilang magkapatid. Sana lahat ng magkakapatid ay ganyan. Nagmamahalan at hindi nagbabangayan."