Wyatt Cheatle decided to use a his-and-her outfit to his junior prom
He decided to date himself for such reason that he doesn't have to impress other people
 Wyatt's mother helped him make his outfit possible
Looking for a prom date was never a problem for a 16-year-old junior student of Brighton High School, who dated himself wearing a his-and-her outfit. Now, his junior prom outfit had become viral in social media.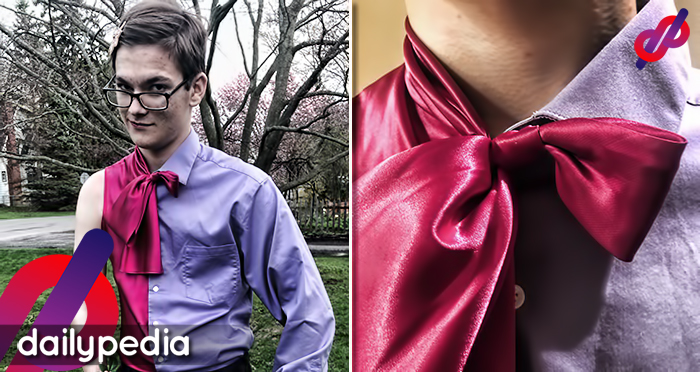 In New York City, they have always been so curious as to whom they would date on their junior prom but Wyatt Cheatle wanted to be different from others, which made him decide not to look for a partner but instead dated himself.
For him, dating himself was a good choice for such reason that he knew himself better and he doesn't need to impress other people to have a date.
While having a family dinner, Wyatt shared his thoughts of wearing a his-and-her outfit to his prom. His mother liked his idea and supported him in making his outfit possible. Later, the proud mother posted it on social media.
His outfit was divided into two different designs. On one side was a dark pink top and black skirt for the female vibe, while the other half was a blue long sleeved shirt with black slacks/pant for the male part.
My son's date for the prom was all right. Literally. 🙂 from MadeMeSmile
To complete his make-over, he paired it with a flower hair clip for the female and short male hairstyle that fitted his outfit. He also decided to wear a pair of rubber shoes for him to feel more comfortable to walk.
With her mother's viral post, netizens have reacted positively and admired his outfit.