On April 29, the First Pacific Coast Plaza condominium in Paranáque caught fire that killed an old woman, who was a resident therein, and injuring five others.
The fire was so big that the building needed more than a hundred firefighters to water it down.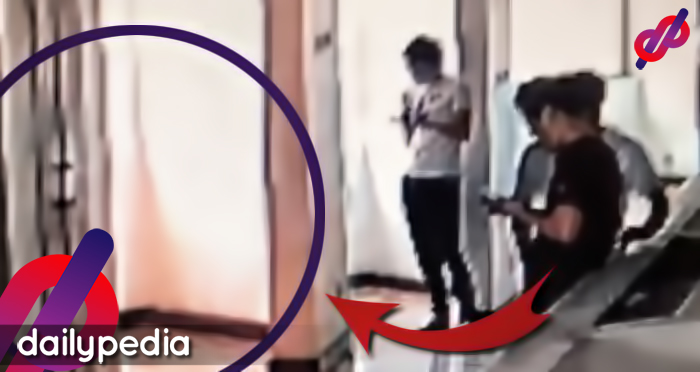 The theory here was that the fire started in the garbage chute that connects all the floors up from the ground floor. But at that time, no one knew what caused it.
One thing of note here is that Chinese people, in recent years, have moved into this building.
The BFP has already done some investigating and came up with a plausible theory. There was a CCTV footage that may prove their theory possible, as stated by the city's fire marshal, Supt. Robert Pacis.
The video shows four Chinese men in a hallway, one of them smoking. The smoker then threw his cigarette butt on the floor of the balcony.
Several minutes later, the balcony became redder in color, which indicated that something was burning. A Chinese guy goes to the hallway and apparently looks at the fire for a moment but did not do anything.
They were able to identify the owner of the unit where the fire started and any coordination from the owner could be of big help.
"I am asking the building administrator to coordinate with the unit owner and [for] the tenants to come out in the open and shed light on the incident," Pacis said.
The fire went from the 18th to the 23rd floor. They are still investigating the real cause of the fire, but the cigarette might be the best possible theory.
"Our investigation is still in progress but we are considering that the thrown cigarette is the cause of the fire," Pacis said.
And of course, netizens had something to say about all this.
Porket tuta ng China ang presidente natin, wala ng respeto ang mga Mainland Chinese na eto sa ating mga Pilipino! Maliba sa pagkasira, may isang Pinoy ang namatay sa sunog sanhi ng sigarilyong tinapon lang ng Chinese national sa sahig at nagliyab.

— Ponderous (@Ponderous) May 7, 2019
These CHINESE are CURSED TO MANKIND!!!!

— Niko ramos (@bwakels) May 7, 2019
Kagaguhan talaga ng mga intsik.

— EnHinYero (@En_Hin_Yero) May 2, 2019
Minsan mapapaisip ka kung samlang lang tlga cla or nananadya na. Kaya dangerous na marami na cla dito. Dahan dahang naninira sa loob para sa dahan dahang pananakop. #GisingPilipinas #Philippines

— 1896.. (@JaDelovesVM) May 6, 2019
A condominium in Tambo, Paranaque caught fire killing 1 person, because this Chinese prick thought it was a good idea to throw his cigarette butt and do nothing once the fire caught up

GAGAMOL NYO! pic.twitter.com/aMs7JfJAgH

— Edward Gutierrez (@eargutierrez) May 2, 2019