Tina Tee was raised by her parents to have fears of dogs
He met Greg Well who helped her to loves dogs
The couple's love for each other had grown stronger so with their advocacy on animal welfare
A couple built a sanctuary in Bantayan Island, Cebu out of their love for dogs. Their passion for dogs has also strengthened their commitment to stay together.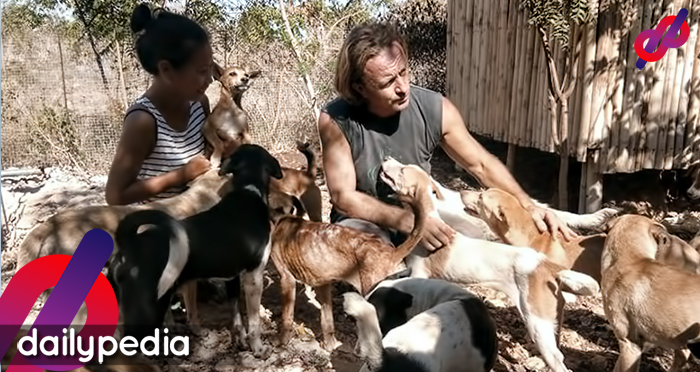 A 29-year-old Tina Tee remembered how her parents raised her to have fears of dogs; thinking that dogs would attack and bite anyone, until he met the one who made her realize that what she believed was wrong.
Tee met a dog lover named Greg Well, a 48-year-old Australian guy at a coffee shop and who became her lover.
With Well's passion for dogs, he had influenced her to start loving animals, especially dogs. Though it was not easy for her, she never regretted meeting Greg. So, their relationship started and with their love of dogs, it grew even stronger.
"I was really trying to get away from them. But he said, No! They do not bite. They need our care.' Look at me now, I love dogs," Tee said.
The couple's advocacy for animal welfare started when they adopted their first dog named Tyra. It was a very poor stray dog roaming around the streets of Cebu City.
https://www.facebook.com/permalink.php?story_fbid=2381563345197572&id=1535421696478412&__tn__=-R
It was only the start of their rescue missions for stray dogs and when they went to Bantayan Island, they found more dogs that needed love and care.
Recently, they bought a property in Santa Fe, Northern Cebu where they build a quarantine area for sick dogs, a pet cemetery, and composting corner for dog waste, and named it "Island Sanctuary."
"They are like our children already," Wells said.
Now, the couple has 106 dogs in Island Sanctuary under their care.
Tee said, if ever they would separate because of some arguments, they have decided that the dogs must still be given the same attention. But for her, the dogs are the ones who are helping their relationship to survive and make them stay together.
https://www.facebook.com/permalink.php?story_fbid=2381568648530375&id=1535421696478412&__tn__=-R
Now, the couple appeals to everyone to assist them in nursing the dogs and encourage others to adopt rescued dogs.