Jimmy Bondoc reacts against celebs defending Jim Paredes and his scandal
'Never mind hypocrisy,' says Bondoc in response to Jaime Fabregas' defense that Paredes is not a bad person despite his lewd video
Fabregas remarked that the people who published Paredes' video were the evil ones
Musician turned Philippine Amusement and Gaming Corporation (PAGCOR) official Jimmy Bondoc responded to celebrities defending Jim Paredes and his lewd video that circulated on April Fool's Day.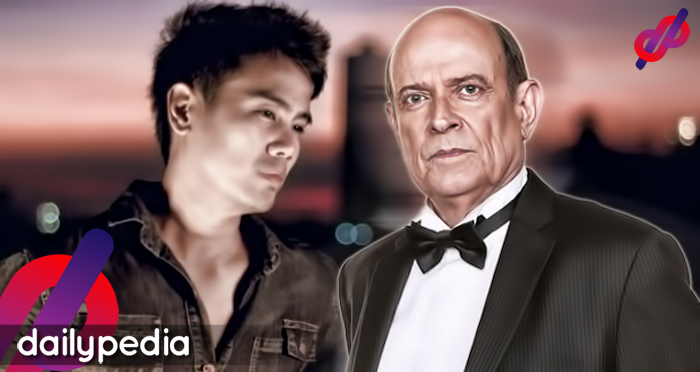 The PAGCOR vice president for corporate social responsibility wrote on his Facebook account: "As I said… sooner or later, they will make this guy the hero. Bayani bigla. Never mind infidelity to a wife, I guess. Never mind hypocrisy."
He also attached a picture of Jaime Fabregas in his post, with the veteran actor's statement defending Paredes who was a known vocal critic of the Duterte administration.
According to Fabregas, who is a mainstay of ABS-CBN's hit prime-time series FPJ's Ang Probinsyano, "The publishing of the video of Jim Paredes is plain evil. It is almost like the last gasps of this ailing regime. If Jim was having cyber sex in the privacy of his room wherever he was, that's none of our business. He was not hurting anyone. He was not forcing himself on anyone. He is not evil. The people who published it, are."
The actor and known music scorer added, "Everybody has sex. It's the nature of things. What this video wants to effect is that Jim, who is a staunch critic of this administration, is what? A bad person? Because he has sex? That would be the epitome of stupidity."
Bondoc's sentiments then turned to campaign to fellow supporters of the president not to vote for any senatorial candidates belonging to the "Yellow" faction, or simply those in opposition of Duterte's policies.
"The video was real. It was private, and not meant for public consumption. I do not know how it became public," Paredes confessed after initially denying that the controversial video was fake.
The former member of the APO Hiking Society admitted his wrongdoing and made an apology to the public.
Among the celebrities and personalities that defended the veteran singer were Gary Valenciano, Leah Navarro, and writer-artist Carlos Celdran.