Jay Sonza calls GMA News analyst Richard Heydarian an 'idiot and a half' for not knowing that Japan invaded the Philippines
Heydarian lamented on Twitter about turning down loans that Japan offered to PH government in favor of China who is 'invading our waters,' which was misconstrued by Sonza
Heydarian clarified that he was not talking about 'imperial' Japan, but the post-modern Japan currently investing on PH's infrastructure
Former newscaster and talk show host Jay Sonza lambasted GMA Network's resident analyst Richard Heydarian on Facebook for forgetting that the Philippines was once under Japan's regime, over the latter's tweet of criticizing Duterte's government for turning down the Japan loan.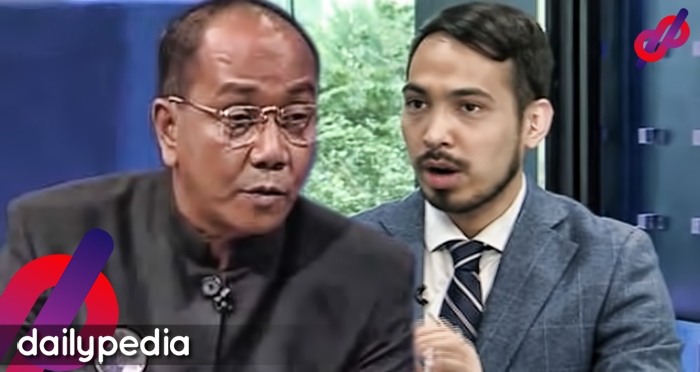 Heydarian wrote on his Twitter account on March 26: "Goodness, why TURN DOWN JAPAN and other tried and tested partners and true friends, who are NOT INVADING our waters & NEVER asked for patrimony assets and sovereignty territory as freaking COLLATERAL for their loans, but instead only offered world-class quality investments?!!! 🤔"
His wording and string of sentences could be interpreted that Japan has never invaded the country—which was incorrect.
Richard Heydarian, GMA7 analyst, isa kang tanga at kalahati for not knowing Japan invaded us. it is known as World War II stupid.

Posted by Jay Sonza on Sunday, March 31, 2019
Sonza in a hard-hitting response wrote on Facebook, "Richard Heydarian, GMA7 analyst, isa kang tanga at kalahati for not knowing Japan invaded us. It is known as World War II stupid." His post has now gone viral with many netizens poking fun at Heydarian's "ignorance."
Heydarian, on another hand, clarified that the former newscaster was referring to "imperial" Japan that surrendered on September 2, 1945 while the academic-columnist was simply referring to post-modern Japan now, which was not in the business of invading West Philippine Sea, unlike China.
"Can someone please tell has-been J Sonza @JaySonza3, "Imperial" Japan was toppled after World War II, dapat alam mo yan kc ka-panahon mo to 😂" wrote Heydarian.
https://twitter.com/Richeydarian/status/1112538413926764544
"To some ignoramus DDS friends, "Imperial" Japan was TOPPLED after World War II! The JAPAN that is investing in the our INFRASTRUCTURE 2day is a US ally, and NOT INVADING us in West Philippine Sea! If you're going 2 speak 4 ur master CHINA, level up nmn ur 3rd-rate spins 😂" he further explained.
To some ignoramus DDS friends, "Imperial" Japan was TOPPLED after World War II!

The JAPAN that is investing in the our INFRASTRUCTURE 2day is a US ally, and NOT INVADING us in West Philippine Sea! If you're going 2 speak 4 ur master CHINA, level up nmn ur 3rd-rate spins 😂

— Richard Heydarian (@Richeydarian) April 1, 2019
The two had a history of verbal and online jousting over their dissenting political notions when Sonza accused Heydarian of being "a destabilizer pretending to be political scientist."
I believe that GMA network resident analyst Richard Heydarian is more of a destabilizer pretending to be political scientist. His thoughts are proofs of his stupidity and defines him well enough.

— Jay Sonza (@JaySonza3) March 5, 2019
Richard Heydarian mahiya ka sa balat mo. sabi MO sa gmaTV lalo pang lolobo ang inflation sa Pilipinas dahil sa maling pamamalakad ni duterte. eh, gago at bobo ka pala, bumagsak sa 2-4 percent, may train law PA niyan.

— Jay Sonza (@JaySonza3) March 6, 2019