Grade 10 graduate receives a 'prank gift' from mom for her moving up ceremony
Heart Ortega Dimakiling got an 'iPhone' which turned out to be a customized eye-shadow palette
Netizens were both surprised and delighted by the unique gift
An "eye-catching" gift made the rounds on social media when one Facebook user shared photos of it, claiming that her mother gave it to her after her moving-up ceremony.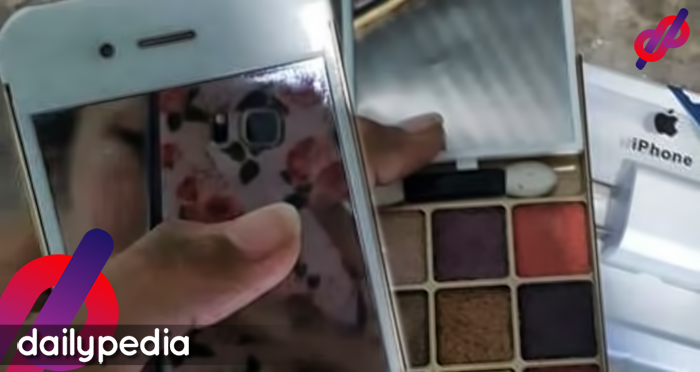 Netizen Heart Ortega Dimakiling wrote "Moving up gift ni mama. Kala ko iphone na, eye shadow lang pala😑may charger pa. When mama said, 'happy April fools and congrats kase nakapagmoving up ka hat' i felt that. 😣" to the delight of other social media users.
She posted pictures of a seemingly brand-new iPhone complete with similar packaging and charger only for it to turn out to be an eyeshadow palette.
Many netizens commented on the post, visibly enticed with the surprising but alluring gift, asking where they could buy one for themselves, or for those they would like to prank as well.
https://www.facebook.com/hathatkeut/posts/2593193067419808
Arianne Dumanais replied with "Swatches please HAHAHAHAHAHAHA."
Another netizen, Merryl Llenado, said "Hala nakakatuwa naman mommy mo. Be happy kasi nag effort pa sya humanap ng ganyan. Hehe."
Dimakiling is one of the thousands of graduates of Grade 10, and "moving-up" is a term used for its graduation ceremony, akin to those who have completed their kindergarten years. Said rites is part of the memorandum from the Philippines' Department of Education released earlier this March.
Her post went viral with over 14 thousand reactions and the same number of shares online.