Grab food customers are not satisfied with the service and immediately cancelled their order
Driver at that moment wanted to cry while begging the customer to sell the food to somebody else
He was already near the location when the customer cancelled their order
Those who needed a car ride would usually click the Grab app on their smartphone. Just recently, the Grab upgraded their services as they also offer Grab Foodservice for people who are hungry and too lazy to go out and buy their own food.
The customer orders food through the Grab app and available grab food drivers will notify their availability and after ordering the food via Grab app, the driver would purchase the food then later gets paid by the customer, this is the usual scenario of a Grab food driver.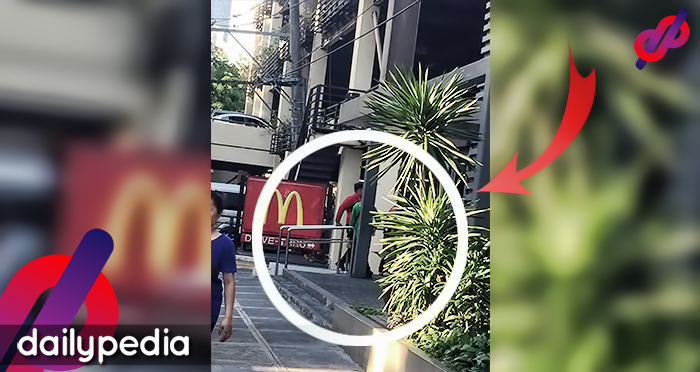 This service is very convenient for those who used to order on working breaks but there are instances that customers are not satisfied with the service and immediately cancels their order.
A Facebook user, Cristly Jean Monta, shared her sad experience when she accidentally heard a Grab food driver begging the customer to sell the ordered food to somebody else, due to the immediate cancellation of the order and the reason behind the cancellation was the late delivery of the ordered food.
The driver at that moment wanted to cry while begging the customer because he had no replacement money for the amount he spent for the customer's ordered food and since the customer doesn't want to pay him, he suggested selling it to somebody else.
He was already near the location when the customer cancelled the order. Because of traffic, the ordered food was late on its expected time to arrive. According to Cristly, who was waiting for a taxi nearby, she heard that the driver was being scolded by the customer.
On Cristly's post, she called out to those people who wants to use the Grab Food app to be considerate, especially with some factors that can cause the delay of food delivery like traffic and the lengthy time a driver has to line-up ordering the food.
"Sana naman sa mga mag o-order ng grabfood e consider niyo naman po yung traffic at tsaka ang pagpila pa ng driver para sa cravings niyo. Kung hindi mahaba pasensya niyo wag na kayo umorder, kayo na ho yung bumili. Okeh? 😑"
Cristly's post went viral garnering 20 thousand shares and 41 thousand reactions. Some netizens posted their sympathy over the Grab food driver.
Ghel Refugio: We as humans…pairalin natin ang pagiging makatao…Be considerate if na late man…si manong grab driver baka may pinag gagamot, marami bayarin kaya suma-sideline…pwede naman kainin ung food kahit na late…wag namna sana ung i-cancel tapos bahala na si manong grab, ano gawin nya sa food?
Rose Sunga Avila: Naku, sana iniintindi na lang nila kung matrapik man. Kawawa naman po sila, nagmamadali para maihatid kagad ang order tapos ma-late lang ng kaunti di na kukunin order . Sana i-apply mo muna sa sarili mo bago mo gawin sa iba…para malaman mo kung anong pakiramdam.
Clyde Goode Cortes: pwede naman e cancel kung PWEDE pa. pero kung anjan na talaga, Naka alis na yong delievery guy, wala na talagang atrasan par, bayaran mo yan. And some of the netizens gave Grab some suggestions to improve their services.
Mmina Maclang: Grab just add a function that a customer cannot cancel an order if the food has already been received by the rider; if the customer wishes to continue to cancel the order, their card or Grab Wallet will be charged to compensate the rider. If they refuse, their Grab Food account will be suspended for some amount of time—their previous order will still be charged to them the next time they Grab a ride or order food, the same way failed credit card transactions are charged during the next cashless ride.
로드제시: hmm, iginaya lang nila sa booking ng sasakyan yung model ng food delivery??
dapat meron tong ibang model like bawal i-cancel pag nai-order na like after 10mins…or kelangan pag o-order ka card basis or may load yung grab account mo.