An Aboitiz scholar reaped the fruits of her hardwork
Students juggles between school and job as McDonald's service crew
McDonald's service crew inspires with success story, graduates Magna cum laude
How did this girl become a Magna cum laude, despite being a part time girl service crew?
"Uniforms signify the different roles we play in our community. Sometimes we wear our school uniforms occasionally, our intern attire, and, in the future, our professional suits."
This was the line of a student named Cherry Mae M. Toledo, who worked as a part time crew at McDonald's and who successfully graduated as Magna cum laude, with a degree in Bachelor of Science in Psychology from the University of San Jose Recoletos in Cebu.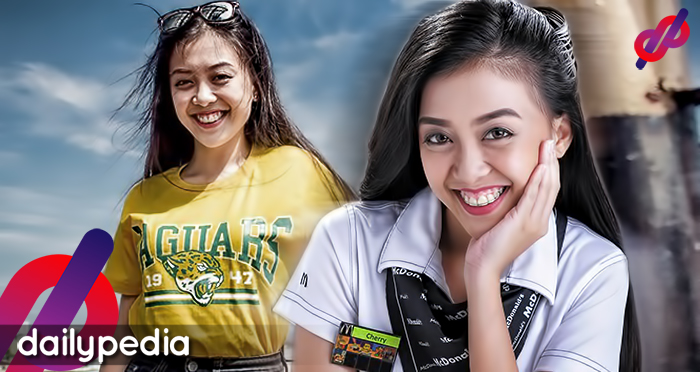 She proved to everyone that "Poverty is not a hindrance to success." She suffered all the consequences, like paying her own lodging and sustaining her daily needs, since she was living independently for nearly 2 years.
It was not easy for Toledo, who was faced with the harsh realities of life in such an early age, having to manage school work and some extra curricular activities from 7 a.m. 'til 4 p.m. then do her night shift duty as service crew from 6 p.m. 'til 12 midnight, or even until 1 a.m. the next day; attending classes with practically no sleep. According to her, there were times that she really have to ask her friends to lend her some money because the money that she received from her part time job was not enough for her.
Coming from a broken family, whose father is serving time in jail, and a mother, who is a manicurist, she and her 18-year-old brother were raised by her grandmother from the paternal side, since they were little children.
Toledo stated that her family didn't support them because they also have second families.
"So it was our aunt who at first supported our daily needs, but eventually she stopped supporting us because she also has her children to send to school," Toledo said.
And part of her journey was becoming a scholar and started working as McDo service crew.
In her achievement, she humbly gave thanks to all people who became part of her success. And left an inspirational message to everyone by saying, "You can be whatever and whoever you want to be, as long as you put your mind and heart to it!"
Her social media profile stated her achievements as being a Magna cum laude, an Aboitiz Scholar, supreme student council 37th Congress, House of Representatives leader, SSC 36th Congress EMD to the president, Reserve Officer Training Corps s7 signal communications officer, champion in Lawn Tennis girls singles (Intrams 2015-2017), former Forward Publications probationary and writer, 1st Sem. A.Y.2015-2016.
It's such a good message for everyone who are currently struggling to achieve their dreams. It will make people realize that there is a sun that keeps on shining, despite the thick clouds that cover it. Life is never easy and its up to us on how we are going to deal with it.