A Tanod in Cebu graduates cum laude in Civil Engineering
Janryl Judilla Tan juggles between being a barangay tanod and SK treasurer while finishing college
Poverty was the reason why Tan persevered in school, said he aims to be a licensed engineer soon
A tanod (village watchman or sentry) of Barangay Kalubihan in Cebu City finished his engineering course yesterday afternoon with flying colors.
Janryl Judilla Tan, 23, graduated Cum laude with the degree of Bachelor of Science in Civil Engineering at the University of Cebu. He was a constant valedictorian during his primary and secondary education, too.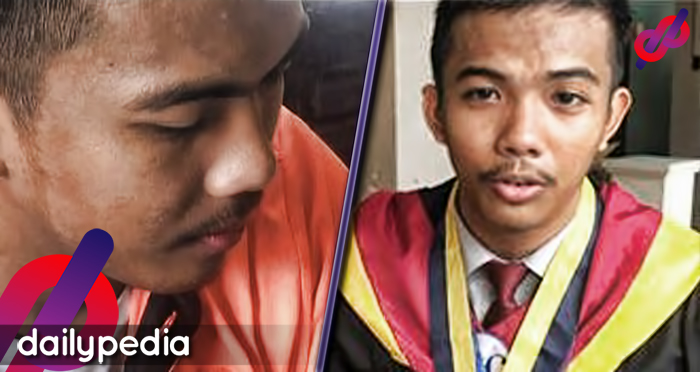 It was poverty that opened Tan's eyes to persevere in school, sleeping in a small corner of the barangay hall and making ends meet with an income of about P6,500 a month working as a barangay tanod.
He also served as Sangguniang Kabataan (SK) treasurer, and despite his busy schedule, still managed to get himself through college with high honors.
Barangay Kalubihan Chairman Rex Millan attested that Tan never forgot his responsibilities as their community's tanod. The new graduate was never once ashamed of his line of duty.
He only hopes that the blessings in his life continue to pour as he tries to achieve his next goal, that of becoming a licensed civil engineer.
https://www.facebook.com/photo.php?fbid=1011090752332186&set=ecnf.100002938122339&type=3&theater
SK Chairman Patrick Louanne Caballes shared with Cebu Daily News Digital that Tan has shown that whatever one wishes to be in the future only depends on how much hard work a person puts in to achieve his aspirations.
Tan advised students to not falter with their dreams, even though hardships may come their way, and just like him, he hopes for them to always persist.