"You get the money but not the glory and respect. You don't have a voice, you don't even belong!"
It's like telling all aspiring musicians who idolize you to stop singing your song
Keeping silent means giving the "respect" that everybody deserves
December Avenue is one of the well-known acoustic bands in the Philippines, most remembered for their song "Kung Di Rin Lang Ikaw," with Moira de la Torre, which became one of the most trending music videos on Youtube; easily bringing netizens to tears as they relate their personal experiences to the song.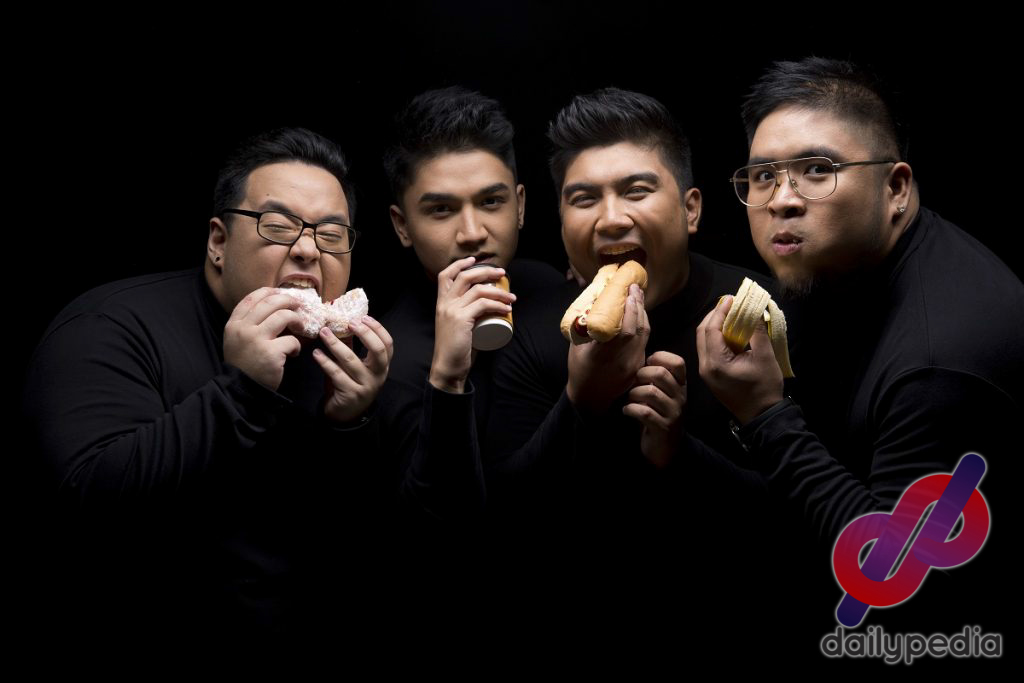 Last December 18, @Zel Bautista of December Avenue posted on his twitter account this message: "If you want instant fame, copy other people's work and suck from it. You get the money but not the glory and respect. You don't have a voice, you don't even belong."
This made music fans in social media more curious as to what the said post was about.
Some followers of Bautista assumed that this tweet, which has been retweeted over 120 times and liked over 1,000 times, was in reference to Agsunta band. And so, this started the fans to ask Zel Bautista for confirmation if the message was really meant for the Agsunta band.
"Is it really Agsunta?" they asked.
As we all know, the Agsunta band is famous for their cover songs that, unfortunately, have garnered more views than the original artist that they cover.
Some say that they are the local version of Boyce Avenue, a very famous international group who also do cover songs. But not everybody is pleased with what they are doing.
A fellow artist of Agsunta under PPL Entertainment, Migs Haleco, also poured out his thoughts over Bautista's post.
"Laki ng issue mo sa buhay man. I mean, it's fine to speak out your opinion, but to tell anyone "they don't belong"? It's like telling all the aspiring musicians who idolize you to stop singing your songs." — MIGZ HALECO (@migzhaleco) 
In reply to Migs Haleco, Bautista pointed out to artists who are "making money out of someone else's work."
"No, you didn't get my point. Ang issue ko is making money out of someone else's work. Not just for me but for other artists who work their asses off night and day promoting original stuff just to get an audience for it." – @Zel Bautista
Recently, the Agsunta band posted a video on their Facebook page telling that they are sorry for not uploading any videos for almost two months. They took the time to rest and to re-evaluate things.
They'll make sure that they will be reading all the comments, even though they might not be able to reply. Thanking everyone for all the good comments, and the not-so-good comments, they replied "Okay Lang;" thankful to all who listened to their cover versions.
Agsunta, Signing off…#AgsuntaSongRequests #AgsuntaJamSessions #TeamAGSUNTA #Agsunta

Posted by Agsunta on Tuesday, January 29, 2019
Agsunta became aware of the harsh comments, as well as the issues hurled against them from their followers. So they decided to keep silent because they respect the opinion of others.
"Wala kaming sinabi, wala kaming ginawa. Tumahik lang kami, hindi dahil sa tama ang galit, ang mga panlalait at comments kundi dahil sa respeto naming sa boses ng bawat isa"– Agsunta.
And their message to those who do not appreciate what they are doing, this is their plea: " Kahit respeto na lang din po sana, because everyone deserves respect."
And even though it was hard for the band, they deemed it best for everyone to know that they have decided to stop, in the meantime.
"Kaya masakit man at mahirap man, kailangan muna naming itigil to. Kami naman muna."
It's been some four years that the band has shown their love for OPM music yet they still decided to stop for now, without having regrets.
Do you think December Avenue's post is one of the main reasons for Agsunta to stop what they love to do? Or, do they really have other reasons for deciding to quit doing covers ?