Bullying really wasn't an issue for him because he had a lot of friends that were always with him
"You just have to start and to be motivated!"
Because he wanted to be "freer" as it meant to be healthy, stronger and faster
An inspiring tweet was posted by @conquerorGav, "Mark Sanchez" in real life, a nineteen year old currently studying at De La Salle University in Manila that garnered three thousand likes and a hundred twenty two retweets, thus far.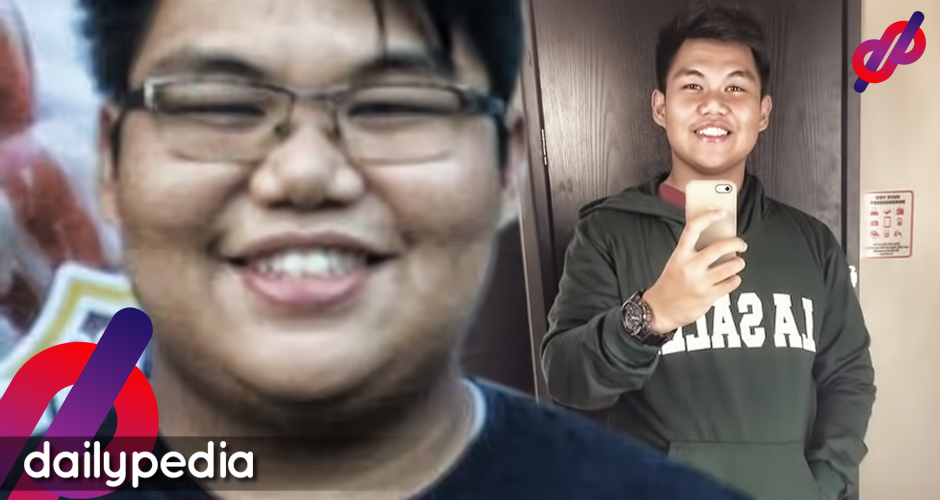 "It's been about a year since I seriously tried taking on my weight problem, and I couldn't be happier with what I accomplished. 90 lbs down and it just goes to show you that you just have to start."
Pictures posted with his tweet caught the attention of the viewers and most of them were inspired to start their own weight loss goals while others were inspired to continue what they have already started.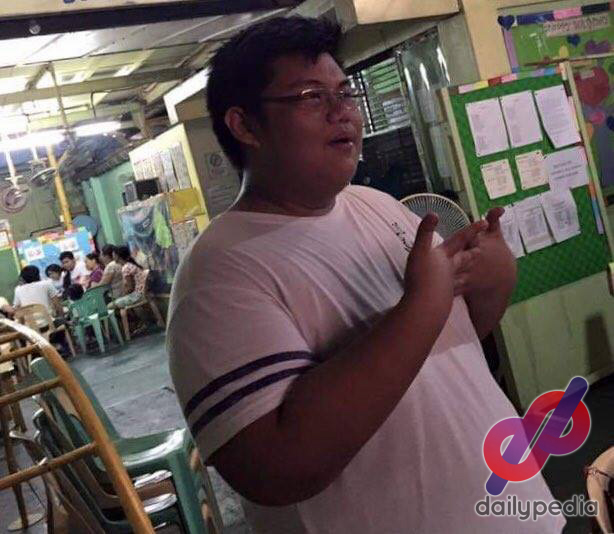 "You just have to start." Love that. I needed that. I'm at the point where I keep forgetting how far I've gone since I started. Thank you for the reminder. Also, congratulations! :)"
https://twitter.com/mizukizamattel/status/1090815311601758209
"Amazing! I wanna achieve that, too!"
As I myself was inspired in his tweet, I was given a chance to interview him. He started with a weight of 307 pounds last year with all his efforts to lose some weight and he is now down to 214 pounds.
Most of his life, he was an overweight and he wanted to try something that he wasn't and that is what inspired him to start working out and diet.
"Yes, feel ko po talaga it's all about starting and I find motivation to continue," Gavyn told us in our interview via Twitter DM.
So he started to go to the gym, four times in a week since he had a lot of free time in school. And when he noticed his progress of losing weight, he got more motivated to continue and eventually, Gavyn starting to do boxing.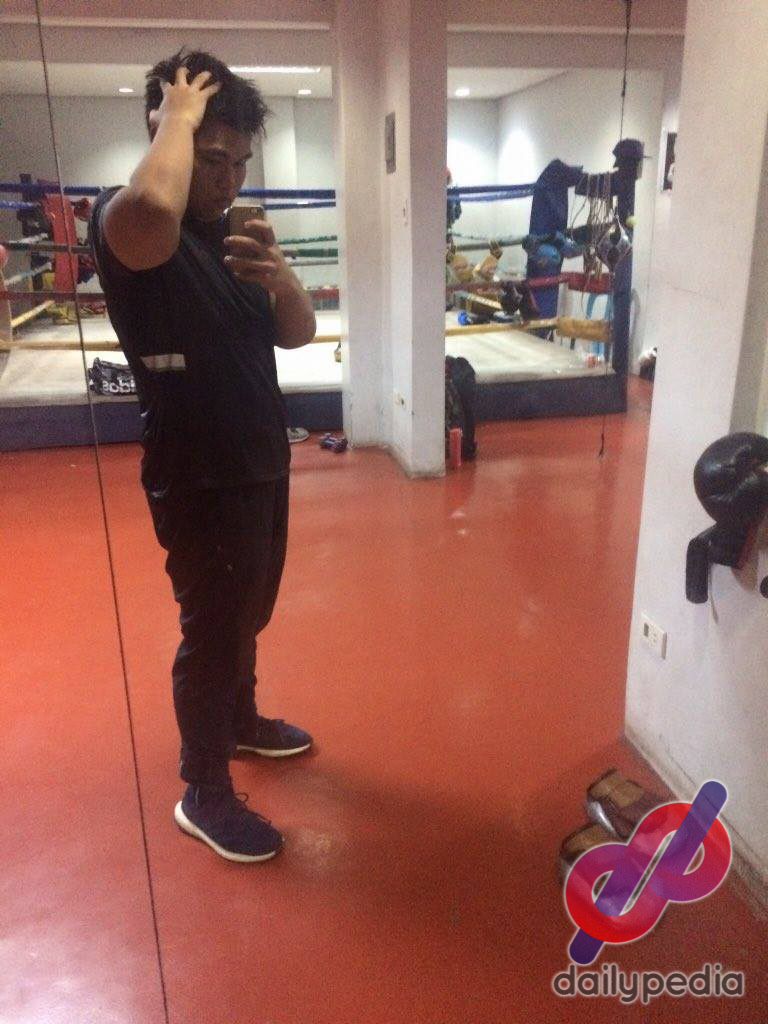 In his willingness to achieve his goal, he even skips invitation to eat with his friends because they really love to eat fatty foods like Korean barbeque, wings, and burgers which was a very hard sacrifice for him to make. As a saying goes, "There is no Glory without Sacrifice!"
"Ohh, well for me nagsacrifice ako sa mga kainan with friends, which was yung hardest for me because lagi kaming kumakain ng  fatty foods dati like kbbq, wings, burgers," he said.
Since he did lots of things to keep his pounds off, it didn't take so much time to lose some more weight according to him. "It really depended on the person." He also thinks that watching your food intake could lessen your weight because diet has a bigger effect than doing an exercise routine.
"I think po as long as tinitignan niyo po kinakain niyo baba rin ang weight ninyo, kasi malaking effect ng diet kaysa sa exercise."
A reply on his tweet is hoping he don't have a hard time maintaining when he hit his end goal.
"Hope you don't have a hard time maintaining when you hit your end goal. Congrats on getting healthier!"
So I personally asked him, "how long do you plan on doing it?"  He replied that he plans to be consistent with his current lifestyle as long as he can, because he enjoys what he is doing.
It is not new to us that most obese and overweight individuals have experienced being bullied, so I also asked him if he experienced that too or was it one of the reasons that make him decide to lose some weight. He answered, "Bullying really wasn't an issue for me because I had a lot of friends that were always with me."
The main reason why he wanted to lose weight is because he wanted to be "freer" as it meant being healthy, stronger, and faster.
"Bullying really wasn't an issue for me as I had a lot of friends that were always with me. I guess pinakamalaking reason kung bakit gusto ko magpapayat was to be freer, as in parang healthy and yung pagiging stronger and faster," shared Mark.
As I'm about to end our conversation, I asked him, "What can you advice to those who were inspired and plans to lose weight?"
He said, "My greatest advice is just to start. Start exercising, watch what you eat, then look for motivation in your progress for doing those things."