Celebrities slam Public Attorney's Office (PAO) chief Persida Acosta for "scaremongering" during her "politically-motivated investigations"
Did the Dengvaxia scare result in the measles outbreak?
People are blaming Public Attorney's Office (PAO) chief Persida Acosta for the measles outbreak
Who knew there will be anti-vaxxers here in the Philippines? Unlike the United States though, our reason is entirely different. The Dengvaxia controversy back in 2017 triggered the mess we are facing now.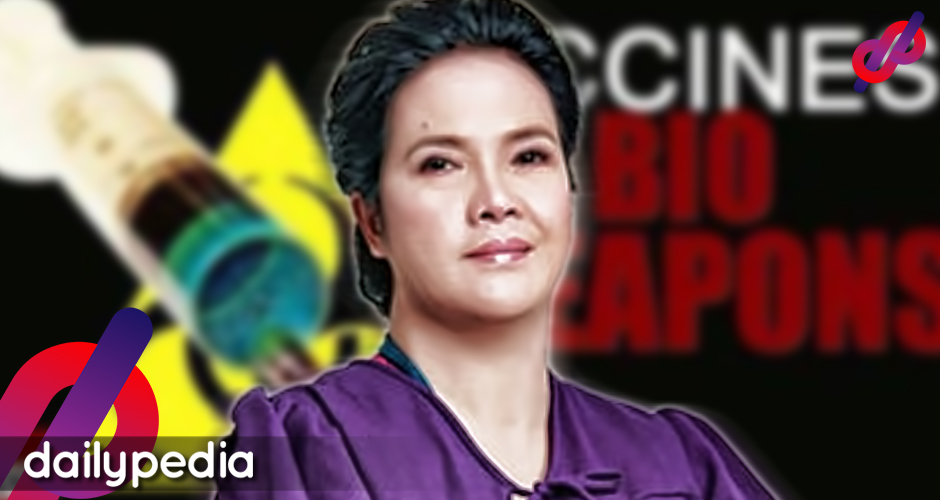 As of Wednesday, at least 55 children died of measles in the National Capital Region due to "low vaccine coverage because of the Dengvaxia scare" – a staggering 550 percent increase in measles cases from Jan. 1 to Feb. 6 this year.
We would like to extend our warmest congratulations to Atty. Persida Rueda-Acosta for causing Measles outbreak in Metro Manila. pic.twitter.com/N2K3txDe3p

— Malacañang Events and Catering Services (@MalacananEvents) February 6, 2019
People are blaming the Public Attorney's Office (PAO) chief Persida Acosta for "scaremongering" during her "politically-motivated investigations."
Singer Leah Navarro slams the POA chief for her "unfounded claims."
You can thank the fear-mongering of Persida Acosta et al for this measles surge. She began it by making unfounded claims re Dengvaxia and worsened things by doubting the effectiveness of vaccinations in general. Echoed by radio commentators. Bad, bad, bad advice. https://t.co/f6gLlSgYjC

— Leah Navarro (@leahnavarro) February 7, 2019
Along with Senator Risa Hontiveros, she also calls to the POA chief to resign her position as head.
#AcostaResign now na. This measles outbreak is your doing, and you weren't alone. You posted "vaccines bio weapons." Noli de Castro, Ted Failon, Gerry Baja, Dr. Erfe parroted your fear-mongering, now look what's happened. You guys are disgusting. https://t.co/k5sZ3SQJxy

— Leah Navarro (@leahnavarro) February 8, 2019
Fire her! https://t.co/hJ9DFiULKm

— PinkyAmador (@PinkyAmador) February 3, 2019
https://twitter.com/PinoyAkoBlog/status/1092992532856823808
Oh I'm sorry, I thought Persida Acosta was working for the Philippine government. Is she working for some other government? Perhaps the Chinese government that so many people these days are apparently working for?

— Barry Gutierrez (@barrygutierrez3) February 7, 2019
Musician Jim Paredes calls out to the POA Chief and party to admit their mistakes and do corrective measures. He also called out ABS-CBN about Noli De Castro and Ted Failon's involvement in the controversy.
https://twitter.com/Jimparedes/status/1093348925417779200
Daphne Oseña Paez expressed her concern to this controversy and called out parents to vaccinate their children.
No child should be dying from measles. Please have your kids vaccinated.

Most of these vaccines are offered for free to those who can't afford.

47 kids succumb to measles as cases flood the San Lazaro Hospital https://t.co/y9QyNIkHQh via @gmanews

— Daphne Oseña Paez (@DaphneOP) February 3, 2019
Stop the drama, Persida Acosta. You have overstepped the boundaries of legitimate, sensible, and evidence-based critique. You have damaged public health and continue to endanger many lives with your fear-mongering.

— Gideon Lasco (@gideonlasco) February 4, 2019
Netizens react
.@persidaacosta is the chief public attorney of the Philippines. Attorney. Not doctor. She is not qualified to dispense medical advice.

Yet, using her platform, she correlated vaccination with death. Now we have a measles outbreak and several dozens are dead. #DisbarPersida

— Patroclus, All-around Apostate (@MiguelPoblador) February 7, 2019
https://twitter.com/jushislove/status/1093098322573709312
persida acosta caused unnecessary chaos and spoke as if she knows shit abt health care wc resulted to an outbreak of a disease na kaya naman iprevent kung di lang dinemonyo ang pagpapa-vaccinate. she should be disbarred https://t.co/sRewUYQ78r

— junk it jonathan #JunkTerrorBill (@symouneyg) February 6, 2019
this is your fault @persidaacosta https://t.co/8xlEjDcaiw

— millennial of manila (@MillennialOfMNL) February 6, 2019
Thread. And why we should hold not just Persida Acosta, but ALL anti-vaxxers liable. They compromise herd immunity, and in doing so endanger the vulnerable.

People DIE because of your anti-vaxxer beliefs, Jhemerlyn. https://t.co/dbFrocxJoU

— Social Climbing Demontita Of Manila (@mrsunlawyer) February 4, 2019
Persida Acosta is just doing her job daw.

Matanong lang, Inday Duterte at Menardo Guevarra. Kasama ba sa trabaho niya ang tawaging "bio weapons" ang mga bakuna? KELAN PA?!?

— Ogie Rosa (@ogie_rosa) February 11, 2019
Faced with harsh criticism, because of her statement on Dengvaxia and vaccines in general, the Public Attorney's Office (PAO) chief defended herself by saying it's the fault of the Department of Health.
She also rejected a call by opposition senator Risa Hontiveros that she resign for contributing to the erosion of public trust.
"She shouldn't crucify me because it wasn't my responsibility to distribute vaccines in 2014, 2015, 2016 and 2017," Acosta said.
What is your reaction to this measles outbreak? Who is to blame? Post your reactions on the comment box down below and please leave a like and share.