Netizen eats maggots while enjoying his street food
Isaw, betamax, kwek-kwek, chicken skin, chicken nuggets, and many more. These are street food options that pervade the populated streets of the Philippines.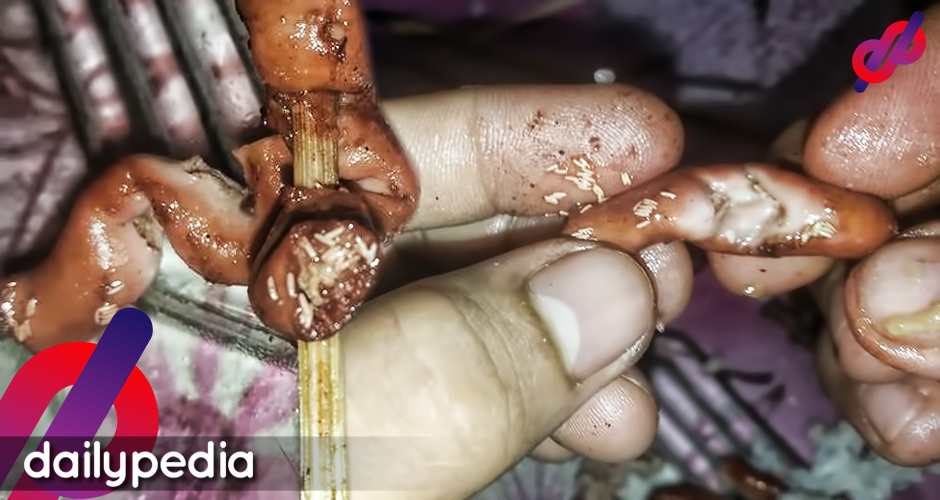 Filipinos love to eat them and these "delicacies" are everywhere, especially where there are a lot of foot traffic. These 'comfort food' has become increasingly famous among average Filipinos; notably those from the lower and middle classes of society.
Unusual But Delicious
Some people find street food rather weird and unusual and, indeed, they are. Have you ever tried ingesting chicken blood? How about chicken intestines, chicken lungs, or all those other chicken parts like its feet which aficionados call "adidas."
Mind you, they taste good. I have tried most of these street delicacies, one time or another. They may be weird looking, but they'll surely tickle your taste buds.
Eat With Care
Since street food is basically sold on the streets, it follows that it is exposed to all kinds of airborne elements. However, people say, rather nonchalantly, that whatever microbes are on those street food will be killed once grilled or immersed in hot oil.
But is it safe to eat street food? I would say it depends on several considerations, such as the place where it is sold, the manner of preparation, and the person/stall selling it.
If the place where it is sold is inherently dirty, like near canals and slum areas, then there's a higher probability that the food is not safe.
When the preparation of the food is not hygienic, then it is also unsafe to eat. If the person selling it is unkempt and untidy, will you still buy?
Responsible Seller
Safety in street food vending starts with the seller. Usually, the seller is also the one who prepares it. Always ascertain and make sure they are clean and safe to eat.
Unhygienic preparations and selling may do more harm to customers and may make them sick. Negligence and irresponsible behavior, on the part of the seller, may eventually make them lose their opportunity to earn; especially when complaints trickle in.
A Facebook post managed to show how the irresponsible preparation of street food can affect not only the business, but the well-being of its customers as well.
Imagine eating a particular street food with dead flies or roaches in it! Horrible!
https://www.facebook.com/rowena.galinato.9/posts/1194911680665384
As word of advice: If you do not know how to choose properly, on where to buy and what to look for in street food, then it would be best to avoid them. But if you really have the urge to eat street food, make sure you get them from reliable vendors.