A 10-year-old girl received an iPhone from her family.
But prior to getting her phone, the family made her sign a contract containing 12 conditions that she should follow.
Smartphones have become an essential part of a person's life. One can use it for almost everything like communicating with people, entertainment, tasks, etc.
And one of the most coveted smartphones is the iPhone. Even though it's quite expensive than other phones, people still wish to get their hands on one, not just adults, but even the kids.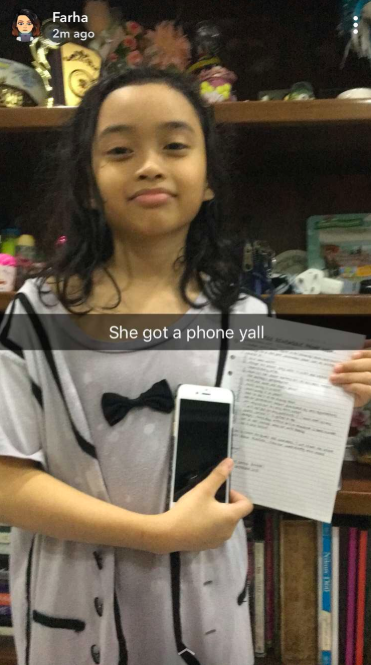 A 10-year-old little girl in Malaysia went viral after her family finally decided to give her an iPhone.
So what's so special about that? It comes with a contract consisting of 12 terms and conditions.
Her sister, Farha, shared photos of the contract signing. Yasmine can be seen seriously reading the contract which amused the family.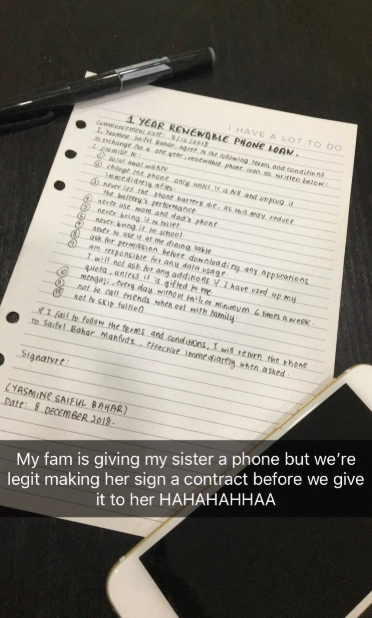 She said that her little sister actually saved money for a Nintendo Switch. She did extra chores for extra allowance, but when it was time to buy the gadget, she changed her mind and asked for an iPhone instead.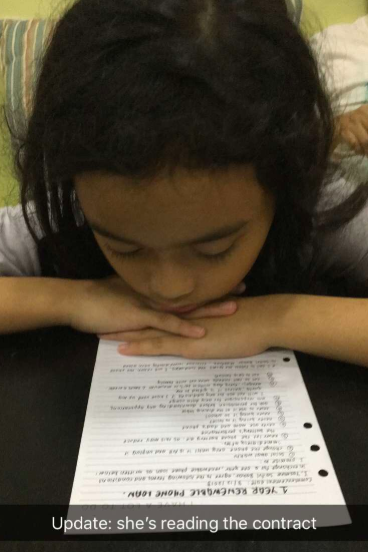 "The contract was drafted twice and was advised by three people to ensure that the terms were reasonable. I would also like to add that she usually has to save to get anything she wants such as books and stationery.
"She saved up for two years to buy herself a Nintendo switch and got the money from mopping, vacuuming and helping with daily laundry."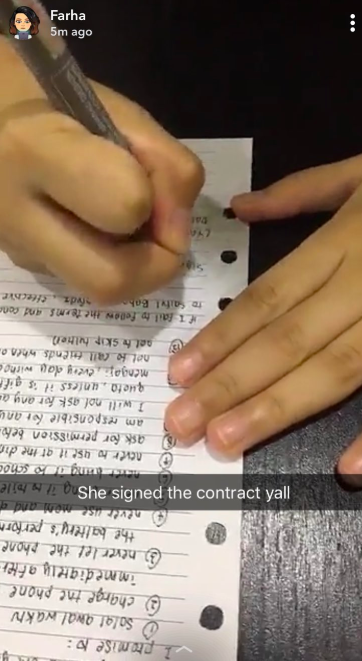 Curious what's in the contract?
Here are the conditions that Yasmine needed to agree on in exchange for her new phone:
Perform morning prayers
Charge the phone only until it is full and unplug it immediately after
Never let the phone battery die, as this may reduce the battery's performance
Never use mum and dad's phone
Never bring it to the toilet
Never bring it to school
Never use it at the dining table
Ask for permission before downloading any applications
I am responsible for any data usage. I will not ask for any additions if I've used up my internet quota unless it is gifted to me
Read the Quran every day or minimum six times a week
Never call friends when I'm out with family
Never skip tuition (school)
Hey yall, the original tweet got deleted for some reason but here's to the memory of my short lived twitter fame lmao pic.twitter.com/oSK7u0JeKK

— joy (@farhasaiful_) December 10, 2018