Twitter users criticized Otlum.
Netizens express disappointment over Otlum
The netizens have expressed their disappointment upon watching the movie, questioning how it has entered the MMFF. 
As the Metro Manila Film Festival started on December 25, some already have their favorites while others are yet to watch any entry.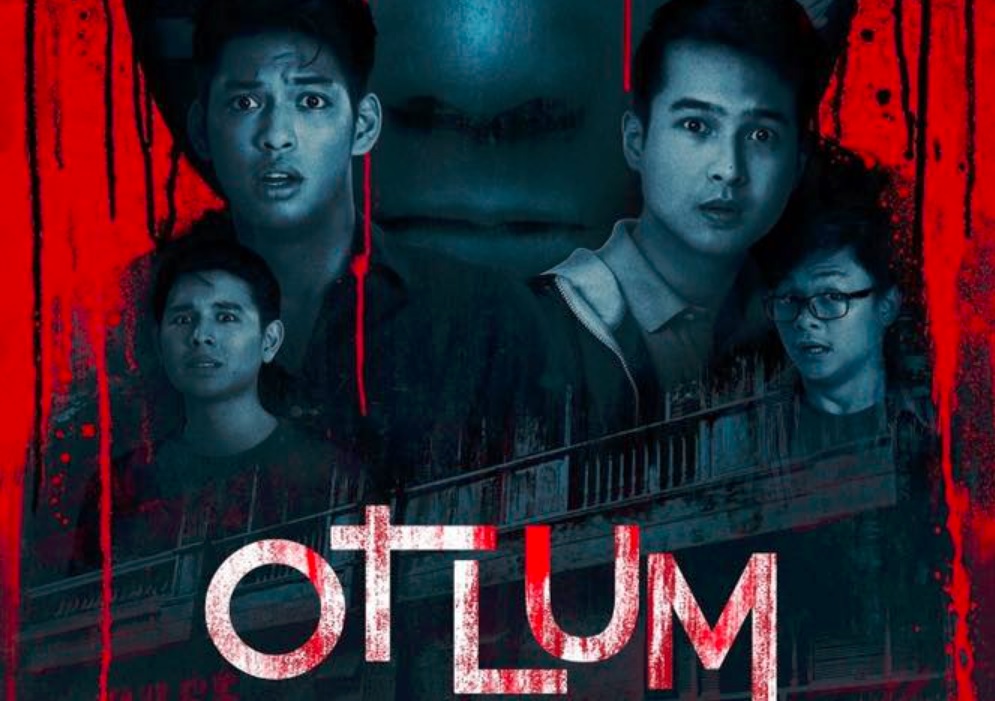 People have been talking about the Joven Tan film, Otlum, starring Jerome Ponce and basketball athlete Ricci Rivero. But the reactions of the netizens are not because they found it amazing, but because it's quite lacking.
Aside from the disappointment with the storyline, they also mentioned that the movie is only an hour long, making everyone think if their P310 was worth it.
FYI: The MMFF entry Otlum is deadass 1 HOUR LONG. This is a FEATURE-LENGTH ENTRY at a festival and it's 60 MINUTES LONG and it's one of the worst movies I've ever seen in my entire life!!! Completely lazy and inept on every level!!! The MMFF is a joke for even letting this in.

— Emil Hofileña (@EmilHofilena) December 25, 2018
A Twitter user even rated it one star out of five.
OTLUM (Joven Tan, 2018) – ★☆☆☆☆

NGETPA!

You're welcome. pic.twitter.com/ujzGFdp50c

— Json. (@jsonwho) December 25, 2018
Some have also stated that the movie was "not worth" watching.
https://twitter.com/TheMockingJJ/status/1077592463638814721
Otlum—an unfinished, broken, hour-long video devoid of enthusiasm, coherence, and any properly deployed filmic techniques—is unworthy to sit even on the bottom rung of the MMFF's entries throughout history. pic.twitter.com/uXRdLE47MH

— Emil Hofileña (@EmilHofilena) December 25, 2018
Emil also mentioned the difficulty he had with understanding the plot of the film.
Understanding the plot is like trying to learn a foreign language on your own. I can only really hazard a guess at this point. It's trying to be some sort of anti-bullying thing, but we aren't even given the ghost of a reason for why the outcast character wants in on this group.

— Emil Hofileña (@EmilHofilena) December 25, 2018
Then he went on to the more technical part of his review. Pointing out the failures when it comes to the sound and the actors' lack of emotion.
None of the characters sound like human beings. The visuals are half-baked. The sound is frequently out of sync. The actors are either a) lifelessly reciting their lines, b) playing dumb or unrealistically douchey, or c) (in the case of John Estrada) shouting to overcompensate.

— Emil Hofileña (@EmilHofilena) December 25, 2018
It's truly baffling how this made it into the MMFF. Elsewhere, a team of budding filmmakers with great ideas and the passion to execute it grumbles and curses this festival. Otlum only shows how incompetently managed the MMFF is, and how they don't care about anything but money.

— Emil Hofileña (@EmilHofilena) December 25, 2018
Someone shared the same sentiments and also questioned how the movie got included at the MMFF when it's senseless.
Tried to give MMFF another chance… nanuod kami kagabi ng OTLUM.

Isa lang ang tanong ko… paano nakasali sa film festival to? Story-wise and acting-wise, walang ka-kwenta-kwenta. Sayang 310 pesos.

At @smmegamall ibalik nyo yung dati nyong popcorn. hindi masarap yung bago.

— Donie Kuroro (@suehtemorp08) December 27, 2018
It can be remembered that the MMFF Screening Committee selected Otlum to be a part of the festival, ahead of Brillante Mendoza's film Right To Kill.
Tan admitted that he was not expecting for their film to get chosen as he submitted other projects before but Otlum was the only one that made it through.
"Masaya ako. Sinuwerte na makasama ang pelikula namin. Siyempre sumali ka sa isang contest. Dalawa lang naman ang pupuntahan niyan. It's either mananalo ka o matatalo ka. Siyempre sumali ka, may intensiyon kang manalo. May intensiyon ka na mapili. Masayang-masaya ako."
When asked about his expectations, he answered, "Basta matuwa lang 'yung mga laging nanonood ng traditional horror films na pampamilya at pambarkada, happy na ako. Wala akong expectations. Basta mag-enjoy lang sila."