Nicanor Faeldon said that he will resign and "hunt" his son down if proven to be linked to the illegal drug trade.
His son was arrested during an anti-drug operation by the police in Camarines Sur.
Bureau of Corrections chief Nicanor Faeldon vowed to resign and kill his son if the latter is proven guilty of being linked to illegal drug trades.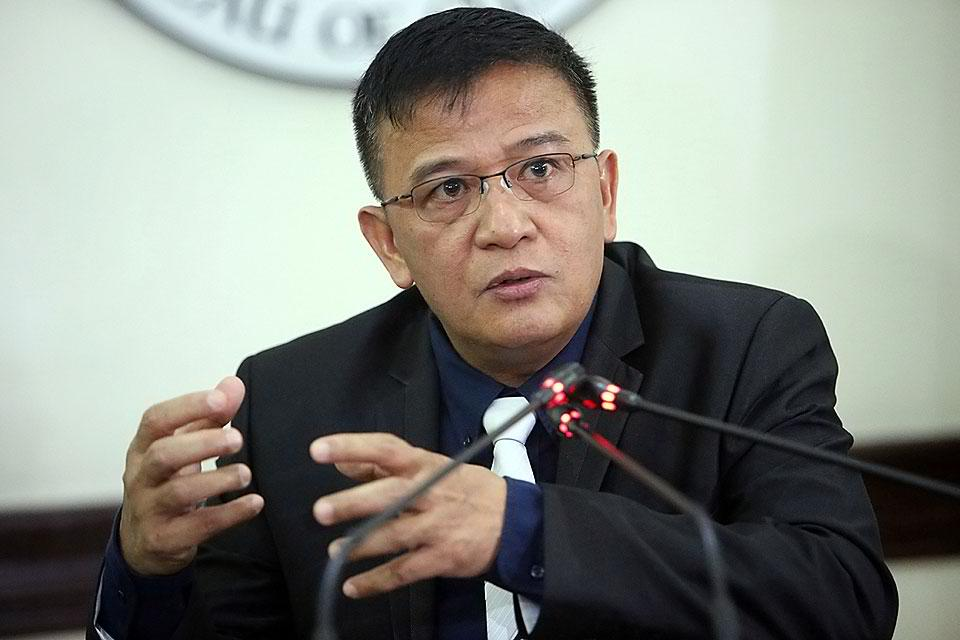 In an intervew with ANC, he made a bold statement after the arrest of his son during an anti-drug operation in Camarines Sur on Friday, December 14.
"What I can assure everybody is if my son is involved in any way, kahit user lang, I will resign immediately and hunt him down. Ako na ang paparusa diyan. I would kill that idiot kung involved siya."
He later released another statement, the chief has released even stronger words regarding his son.
"In any event, if the police investigation will show that my son, Nicanor Jr., is indeed a drug pusher and therefore a menace to society, then there will be no need to prosecute or to jail him.
"I will personally obliterate him from the face of the earth."
He then urged the Naga police to report if anyone attempts to influence them with their effort against illegal drugs.
"I will not lift a finger to influence their on-going investigation and arrest SOP. Let the axe fall where it may. Nicanor Jr. is already 31 years old and his been on his own as an adult for years."
Faeldon also said that there is a possibility that his son is only at the venue if the operation because of his girlfriend.
"Ang suspect ata nila is the father of my son's girlfriend. They were staying in that house so my son was also invited. My son is a working student in Ateneo de Naga.
"My son and I talk every so often. Hindi siya lumaki sa akin, doon siya sa mother's side niya lumaki. He's trying to better himself."