La Salle student was heavily criticized due to tweets about him and his alleged rude behavior toward a disabled child went viral.
The guy apologized after; he explained that he's actually close to the child and his mother and the "rude behavior" was just their way of fooling around or their endearment.
A Netizen received flak after screenshots and a video of his rude treatment toward a street disabled child that spread on twitter.
In an Instagram live of account 'zarinadc' – which is now deleted – a guy in a suit was talking to a child with cleft palate outside a car and was making fun of the disability by commanding him to pout his lips.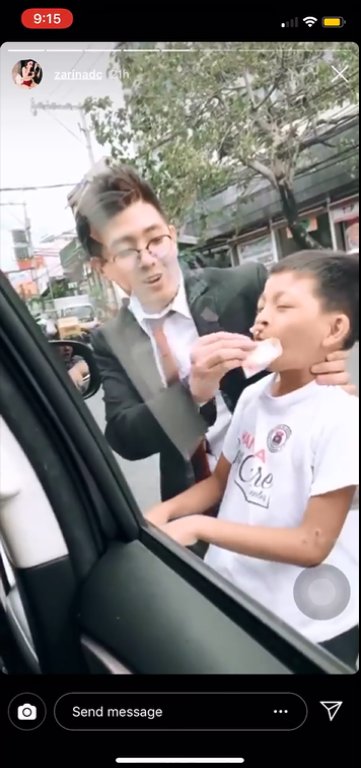 When the child finally did what the guy said, he proceeded on pressing the 50 pesos against the child's lips, which the Netizens found insulting.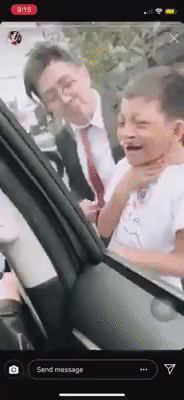 Netizens have reacted negatively to the video, saying that he has no right to do that to the child just because he's more privileged.
Lakas ng loob nilang gawin yan sa batang may kapansanan. Sinubo pa yung pera sa bata. Dahil ba "normal" at nakakaangat may karapatan ng gawing katuwaan ang mga pwd.

— Cindy Mendoza (@piscesStern) December 3, 2018
As the video and screenshots continued to spread, a Twitter user shared that the child is named Mike. As he was not able to get his cleft palate checked because of a complication, the Netizen hoped that people can help him and his condition.
https://twitter.com/dujavlaidiot/status/1069396377648607232
As most people found it offensive, someone went ahead and suggested that the guy should be arrested.
https://twitter.com/heydyeni/status/1069440867964870656
According to RA 9442, Act Amending RA 7277, which is the Magna Carta for Disabled Persons and Other Purposes, "Public ridicule shall be defined as an act of making fun or contemptuous imitating or making mockery of persons with disability whether in writing, or in words, or in action due to their impairment/s."
Those who will violate the said law may pay a fine not less than P5,000 and not more than P50,000. The person may also face imprisonment for not less than two years.
The guy was later identified as La Salle student Aaron De Olanzo Aquino and he later on issued a public apology with Mike and his mother.
https://twitter.com/vincstr/status/1069550056942911489
The mother explained that she and her son are actually friends with Aquino and does not take the act as offensive. She never thought that the student will not be able to do such thing.
Aquino then apologized to the child as they looked like they were clowning him in the video that went viral.
"Gusto ko lang humingi ng sorry sa kanya (Mike), kasi sa video mukha kaming masama. Eh simula nung una palang, siyempre di nanamin pinabayaan [dahil] kaibigan namin to si Mike."
He also hoped for people to stop judging others without knowing the context of something before calling out the uploader, blaming him for getting the Instagram live and spreading it around.
"Ang gusto ko lang… Wag muna kayo mag judge agad. Tapos yung sa nag upload ng video, di naman sa'yo yan eh. Wag kang mangingialam.
"Kaya yun lang. Gusto ko rin po mag sorry kay Ate Anna. Sanay na siyang ganon eh. Sanay na siyang nagbibiruan kami. Yun lang. Gusto ko lang ma-redeem yung sarili ko."