Miss USA 2018 was under fire for supposedly blurting out racist comments against non-English speaking Miss Universe contestants.
She mentioned Miss Vietnam and Miss Cambodia, mocking their lack of English- speaking skills. 
Miss Universe USA 2018 Sarah Rose Summers and two other contestants of Miss Universe are being called out for allegedly bullying or making fun of non-English speakers in one Instagram live.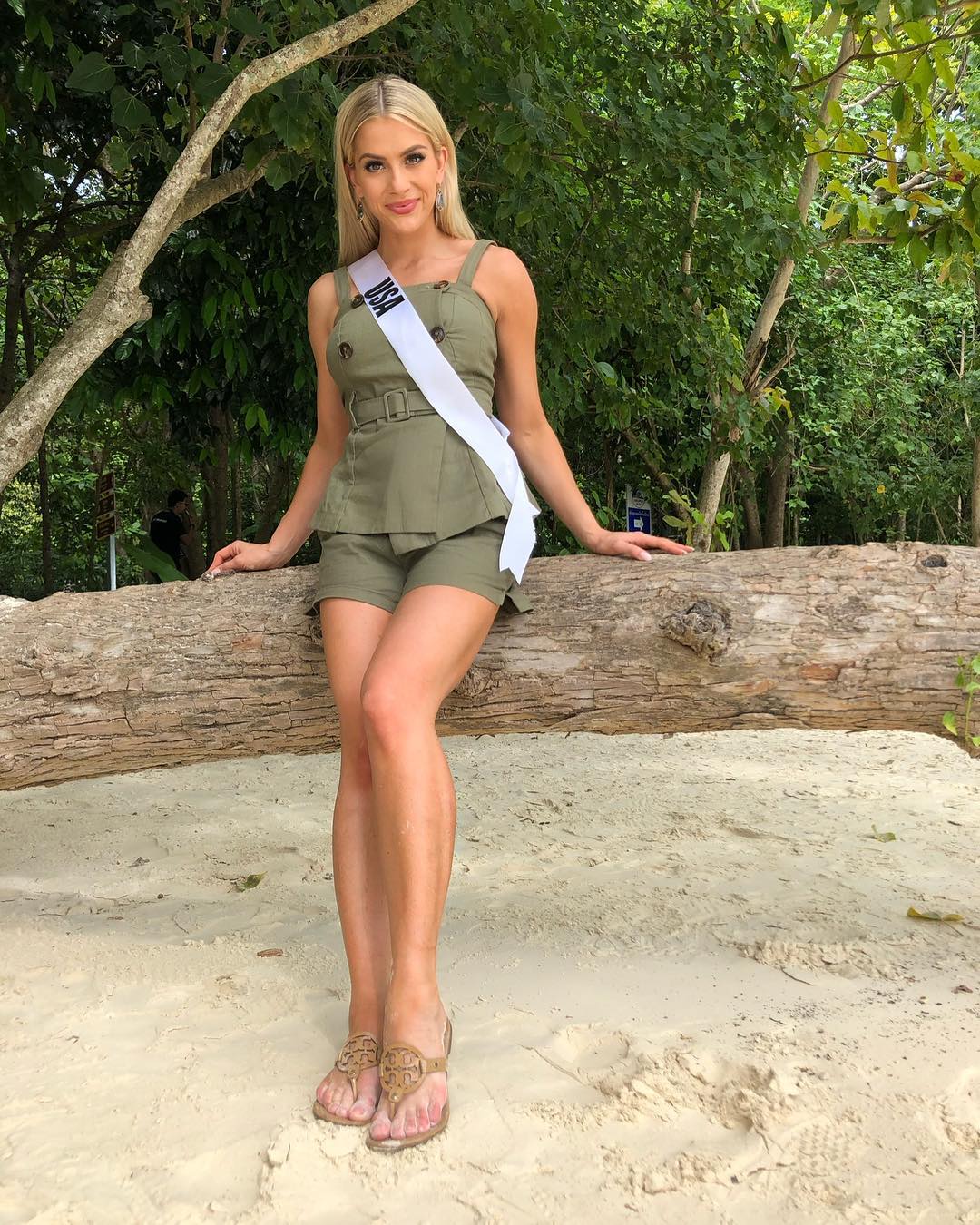 In the video, Summers can be heard joking to Miss Australia and Miss Colombia about how Miss Vietnam speaks.
"What do you think about Miss Vietnam? She's so cute and he pretends to know so much English, and you ask her a question after having a whole conversation with her and she [smiles and nods]."
She didn't stop there and continued by mentioning Miss Cambodia and how she pities her because it would be "so isolating".
"Miss Cambodia is here and doesn't speak any English and not a single other person speaks her language.
"Can you imagine? Like Francesca said, that would be so isolating and I said yes. And I mean, just so confusing all the time… Poor Cambodia."
Netizens expressed their annoyance and disappointment toward Summers.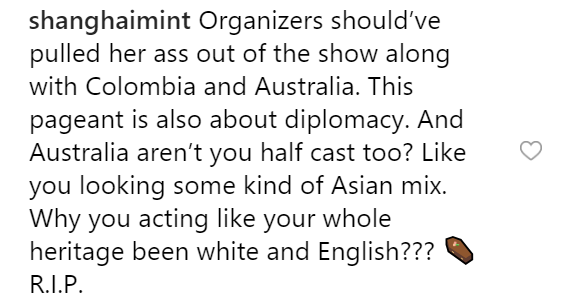 Organizers should've pulled her ass out of the show along with Colombia and Australia. This pageant is also about diplomacy. And Australia aren't you half cast too? Like you looking some kind of Asian mix. Why you acting like your whole heritage been white and English??? ⚰️ R.I.P.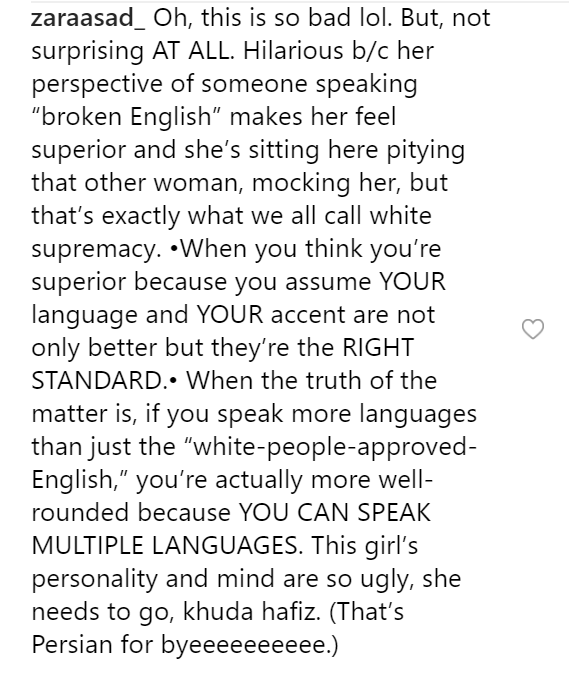 Oh, this is so bad lol. But, not surprising AT ALL. Hilarious b/c her perspective of someone speaking "broken English" makes her feel superior and she's sitting here pitying that other woman, mocking her, but that's exactly what we all call white supremacy. •When you think you're superior because you assume YOUR language and YOUR accent are not only better but they're the RIGHT STANDARD.• When the truth of the matter is, if you speak more languages than just the "white-people-approved-English," you're actually more well-rounded because YOU CAN SPEAK MULTIPLE LANGUAGES. This girl's personality and mind are so ugly, she needs to go, khuda hafiz. (That's Persian for byeeeeeeeeee.)
An Instagram user even called the contestant a "white trash".

Just a piece of white trash abroad!
Another one questioned the reason why Summers got qualified for the competition.

how tf did she managed to get qualified as a contestant at the first place??? with that attitude??? no universe deserves that offensive trash. @missuniverse
But not everyone viewed her comments as racist as one Netizen called the now viral post "ignorant".

Not rascist, consider the source, boring ignorant post, getting a bunch of follower mentality trolls worked up. DESPERATE. Stick to fashion.
The contestants involved have yet to make a statement regarding the issue. The three failed to earn the crown and the title. Miss Colombia was not included in the first elimination round for Top 20;while Miss USA and Miss Australia were part of the Wild Card, but still didn't advance to the Top 10 anymore.
Miss Philippines Catriona Gray was proclaimed Miss Universe 2018.