Chinese nationals got caught doing unruly acts around Manila.
Netizens posted about different situations they encountered involving the foreigners. 
Netizens recently posted complaints regarding some Chinese nationals displaying unruly behavior around Manila.
The first one is a Twitter user who witnessed a man cut the line in Uniqlo to pay for the shirt he was wearing, leaving him shirtless in front of the counter.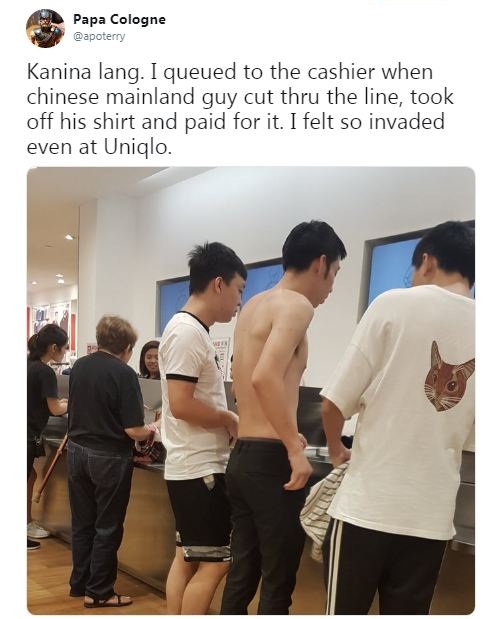 Kanina lang. I queued to the cashier when chinese mainland guy cut thru the line, took off his shirt and paid for it. I felt so invaded even at Uniqlo.
Another netizen replied that she has also witnessed Chinese nationals insisting to enter S&R even if they had no I.D, saying that they are Chinese.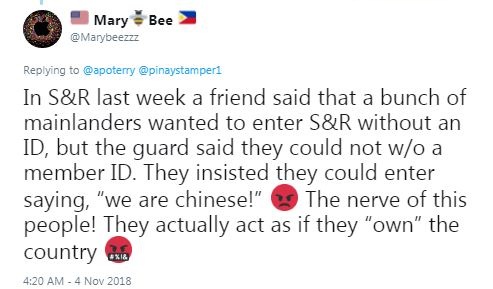 In S&R last week a friend said that a bunch of mainlanders wanted to enter S&R without an ID, but the guard said they could not w/o a member ID. They insisted they could enter saying, "we are chinese!" 😡 The nerve of this people! They actually act as if they "own" the country 🤬
The complaints weren't just seen on Twitter as a certain Mj Miller posted about a Chinese mother letting her son poop at the side of a walkway at Bonifacio Global City.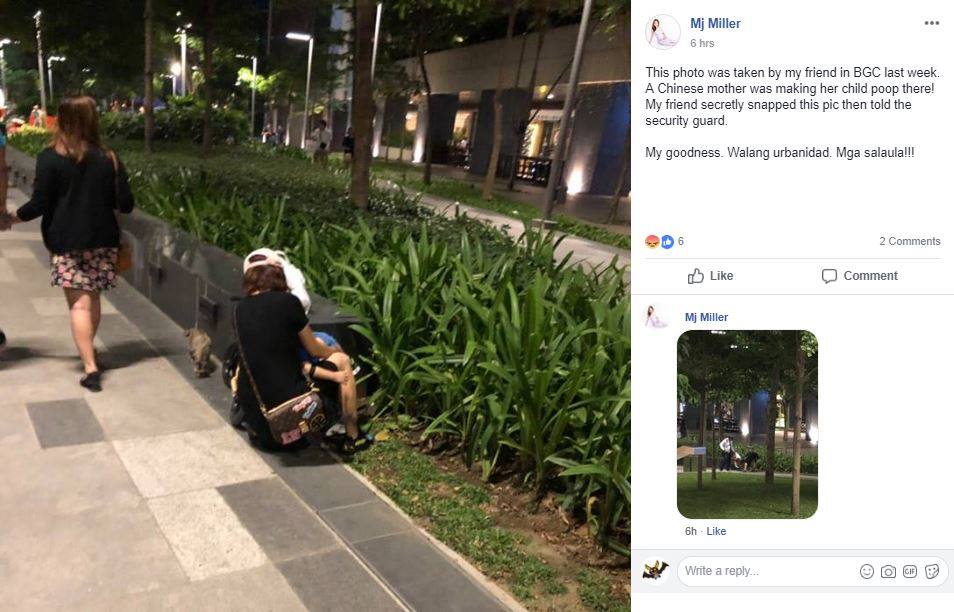 This photo was taken by my friend in BGC last week. A Chinese mother was making her child poop there! My friend secretly snapped this pic then told the security guard.

My goodness. Walang urbanidad. Mga salaula!!!!
The posts were compiled by a Facebook user and has now reached almost 7,000 shares.