Director Mike De Leon criticized the ABS-CBN Ball.
He said that showbiz is the new drug of the people.
Veteran film director Mike De Leon slammed the recently concluded ABS-CBN Ball and the showbiz industry in general.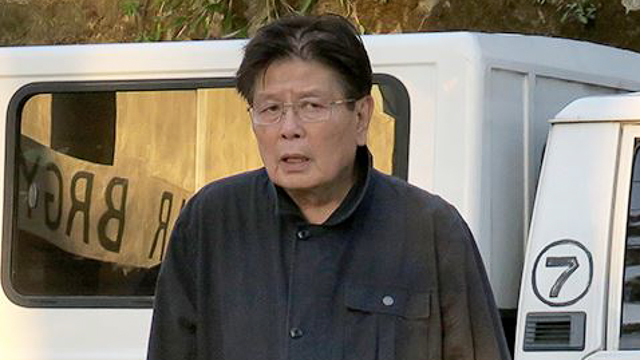 In the official Facebook page of 'Citizen Jake,' his latest movie, he expressed his strong opposition to the grand event of the Kapamilya network.
He uploaded a photo of 'It's Showtime' hosts Vice Ganda and Ryan Bang, asking the question "Who really needs the ABS-CBN ball?"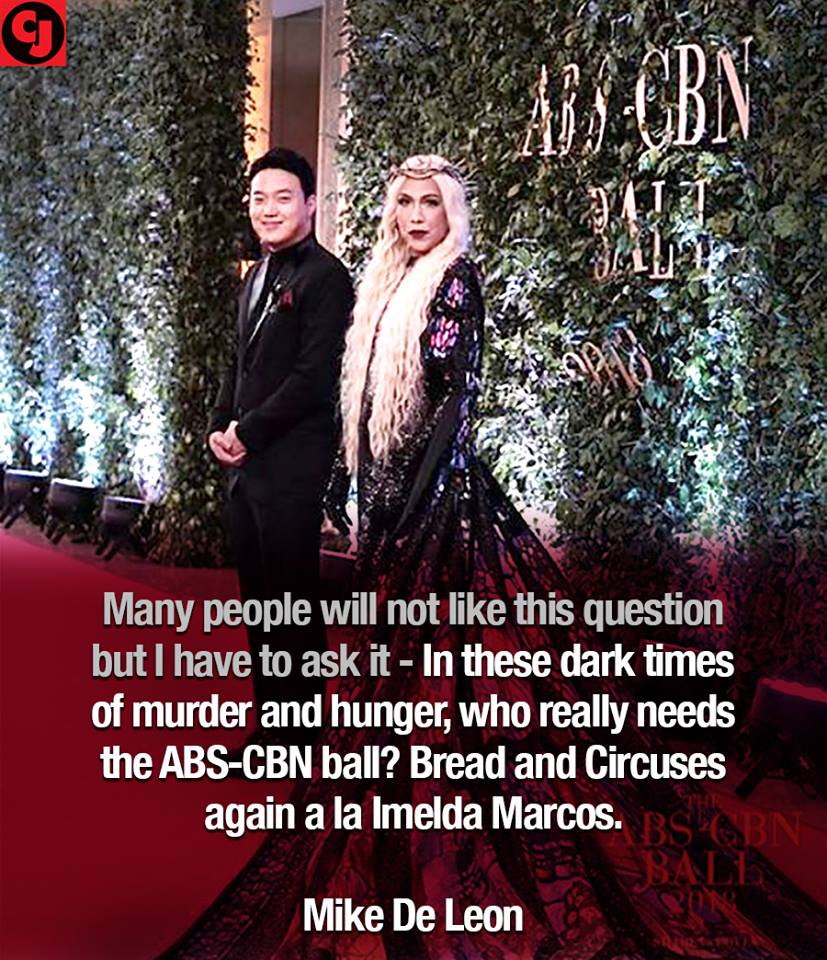 Many people will not like this question but I have to ask it- In these dark times of murder and hunger, who really needs the ABS-CBN ball? Bread and Cricuses again a la Imelda Marcos.
In his caption, he called the showbiz industry the new "opium of the people," replacing religion. He said that he became upset as events like the ABS-CBN Ball had been the people's priority instead of our social and political predicament.

Bato-bato sa langit… ang tamaan… At salamat sa lahat ng mga nag-comment. It should now become even more clear to thinking Filipinos that religion is no longer the opium of the people, it is showbiz. People now become more upset by a legitimate question about priorities (like this ball) than the politcal helhole we all find ourselves in presently. We are truly a damaged people. Kaawa-awang Pilipinas…
A few netizens clarified that the event was for a cause. They also said that the ball was privately funded.

It was a fund raising event at the same time for abused children.

Direk kaya love na love kita eh! U got that spunk to speak out… ❤️
Kaso privately funded po iyan hindi government funds…

Why can't people be happy that aside from providing glitz & glamour, the ABS-CBN Ball's intent is to raise funds for Bantay Bata? WHY?!
Others said that the ball has nothing to do with social issues and people sometimes use it for their own enjoyment.

This Ball has nothing to do with the current situation of our country and besides, ABS-CBN is doing this thing not just for entertainment but also to raise funds for the benifit of Bantay Bata…

Actually, social issues are there and will always be there as we live life in this world. To stop our daily activities and enjoyments just because of these negative social realities, I think will lead to pessimism and push people to lose hope. Why don't we put on light and share more our blessings towards giving hope for the hopeless. Let us stop hurting each other. Let us love and let peace flourish in our country and in the whole world.
It can be remembered that De Leon's latest movie 'Citizen Jake' was plagued by issues such as his feud with Atom Araullo.