Juan Ponce Enrile filed for the 2019 midterm elections.
Netizens tweet about the error in his COC and his age.
As the filing of the Certificate of Candidacy for the 2019 midterm elections is ongoing, there have been notable personalities and politicians that have appeared in front of the COMELEC to hand in their forms.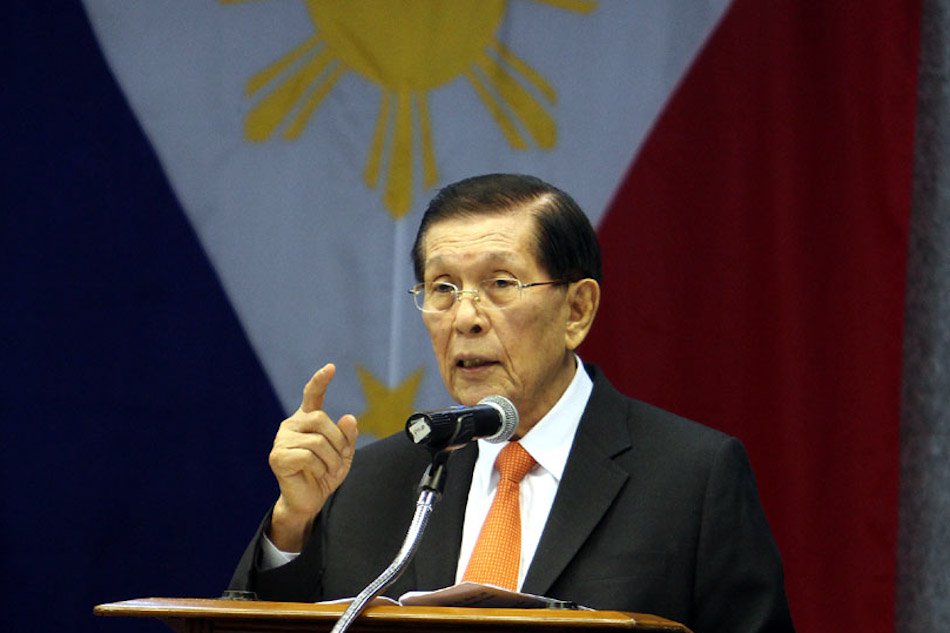 One of them is former Senate President Juan Ponce Enrile. But netizens have noticed a slight mistake in the politician's COC. In the "Profession or Occupation" part of the form, it has been filled up as Business Woman.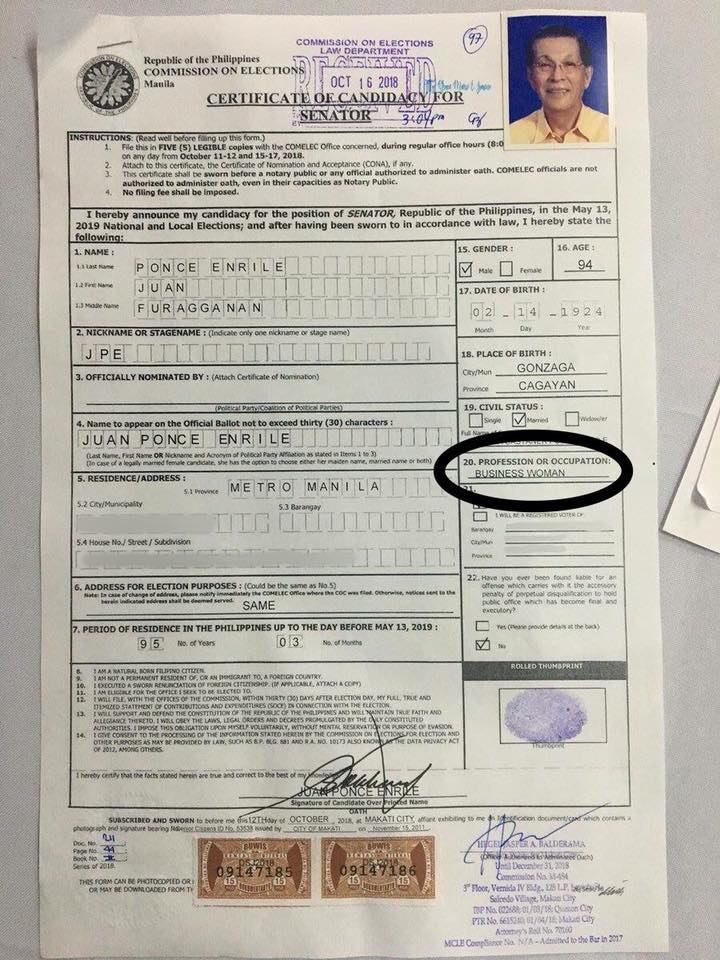 The 94-year-old politician has been the subject of one of Ethel Booba's tweets, saying that at his age, he should be resting and enjoying his life as a business woman after being granted bail because of his poor health condition.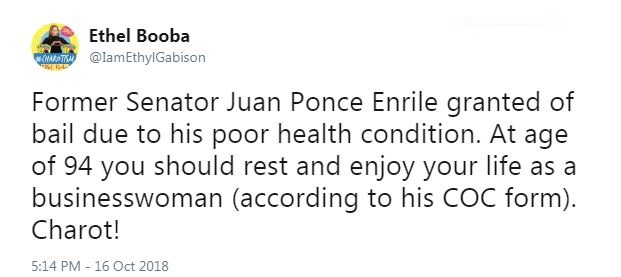 Former Senator Juan Ponce Enrile granted of bail due to his poor health condition. At age of 94 you should rest and enjoy your life as a businesswoman (according to his COC form). Charot!
Other netizens also poked fun at the error in Enrile's COC.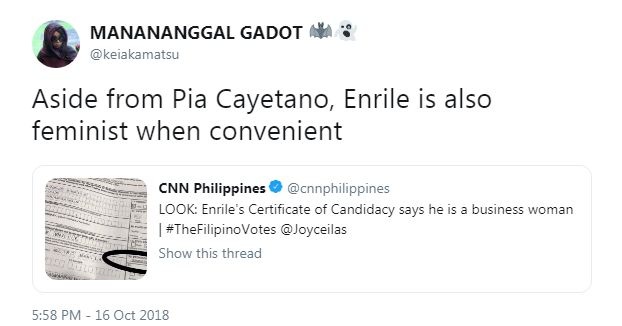 Aside from Pia Cayetano, Enrile is also feminist when convenient
Another topic talked about is his age with netizens saying that if he wins the 2019 elections, he will be 101 years old by the end of his term.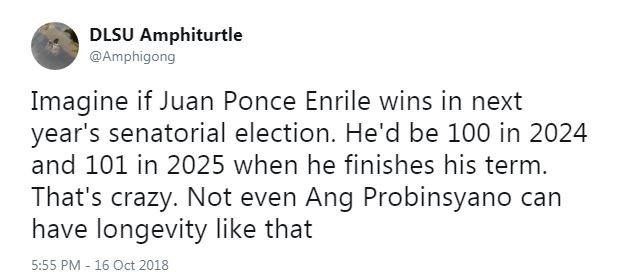 Imagine if Juan Ponce Enrile wins in next year's senatorial election. He'd be 100 in 2024 and 101 in 2025 when he finishes his term. That's crazy. Not even Ang Probinsyano can have longevity like that

Guys naabutan ni juan ponce enrile all 4 versions ng a star is born

1924. Yep, you read that right. JPE lived through 15 of the 16 presidencies. Considering that Aguinaldo died in '64, NAABUTAN NI ENRILE LAHAT NG NAGING PRESIDENTE NG PILIPINAS.
Enrile's occupation has been changed to Business Man as changes can be made anytime during the filing period.