Celebrities dressed up their children for the Halloween.
From vampires to their own friends, the parents have unleashed their creativity when it comes to the costumes of their kids. 
Since Halloween is just around the corner, the different costume parties are popping up here and there.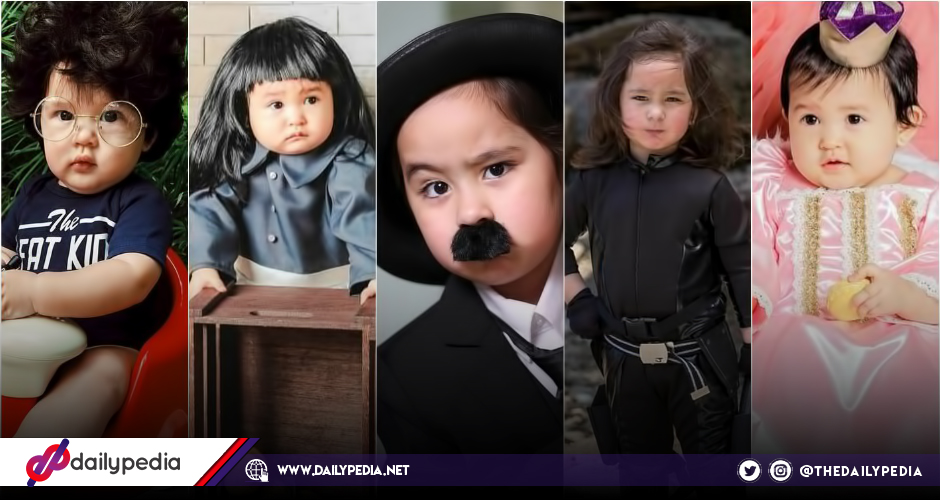 As much as adults are also fond of dressing up and having fun, trick or treating is something that kids are originally a part of. And of course, television personalities didn't miss the chance to make their children wear something cute, funny, or a bit spooky for this once in a year celebration.
---
Ako: The Fearless Eater Robelle Neo
---
Pele (Jolina Magdangal and Mark Escueta)
https://www.instagram.com/p/BpKGENQgHVl/?hl=en&taken-by=markescueta
Adorable Dracula, anyone? Rock legend Mark Escueta and actress Jolina Madangal's son, Pele, dressed up as a cute vampire for this year. And of course, his mom did the make-up.
Patrice (Patrick Garcia and Nikka Garcia)
https://www.instagram.com/p/BoWfej-HiPz/?hl=en&taken-by=nikkamgarcia
Patrick and Nikka's daughter dressed up as Frozen's Ice Queen, Elsa! Now who knew that Elsa can be as cute as this?
Pia (Patrick Garcia and Nikka Garcia)
Patrice's sister is also a princess this year as she rocks that Princess Jasmine look.
Sarine (Jeck and Rico Maierhofer)
https://www.instagram.com/p/BoOwDPmHGwr/?taken-by=bumpsquadmanila
Jeck and Rico's daughter, Sarene, is adorably waiting for her Frog Prince as she dressed up as Princess Tiana.
Sienna Dream (Charisse Tinio)
Sienna Dream as little Princess Belle!
Amelia (Valerie Garcia and Lloyd Birchmore)
Here comes the daughter of the paramount chief of a network of tributary tribal nations in the Tsenacommacah, Pocahontas!
Calen Asher (LJ Moreno and Jimmy Alapag)
https://www.instagram.com/p/BoOy2K8HVrq/?taken-by=bumpsquadmanila
We only don't just have a princess, a prince is also present in this occasion! So many royalties!
Bae-by Baste
Sing your heart out Baby Baste! If you need an idea of what to make your child appear as for this Halloween, why not go as international singers like Ed Sheeran?
Zia (Marian Rivera and Dingdong Dantes)
Zia's costume made a buzz, not just because of the cuteness, but because it's made from recycled materials. Now that's creativity!
She has also sported the classic Marilyn Monroe look for an event at their school.
Primo (Iya Villania and Drew Arellano)
Angry bird? More like adorable bird! Iya and Drew's firstborn, Primo, is digging his simple yet undeniably cute costume.
Scarlet Snow (Vicki Belo and Hayden Kho)
https://www.instagram.com/p/Bpa5vdFDJuz/?taken-by=scarletsnowbelo
Wow that eyebrow lift! Scarlet Snow is owning that Charlie Chaplin outfit.
She did not only have one costume, but TWO! Her other one is a beautiful butterfly.
Nala (Camille Prats)
As her mommy starred in the Philippine adaptation of 'Princess Sarah.' Nala channeled her mom, complete with the set design, and of course, potatoes.
https://www.instagram.com/p/BnxvGaVBK_D/?taken-by=nalacamilla
She can also be a real princess if she wanted to.
Baby Baltie (Isabelle Daza)
If you're having a hard time finding the perfect costume for your kid, why not make them look like your own friends? Isabelle turned her son, Baltie, into none other than Erwen Heussaff.