Netizen posts about a fish net listed on the prohibited items for a KPOP concert.
Fans have been using fish nets to hand cameras and cellphones to their idols for them to take a selfie. 
It is quite normal nowadays for artists to interact with fans by means of taking selfies using their phones or cameras.
But KPOP fans took it a notch higher as they find new ways of getting that exclusive photo from their favorite artists.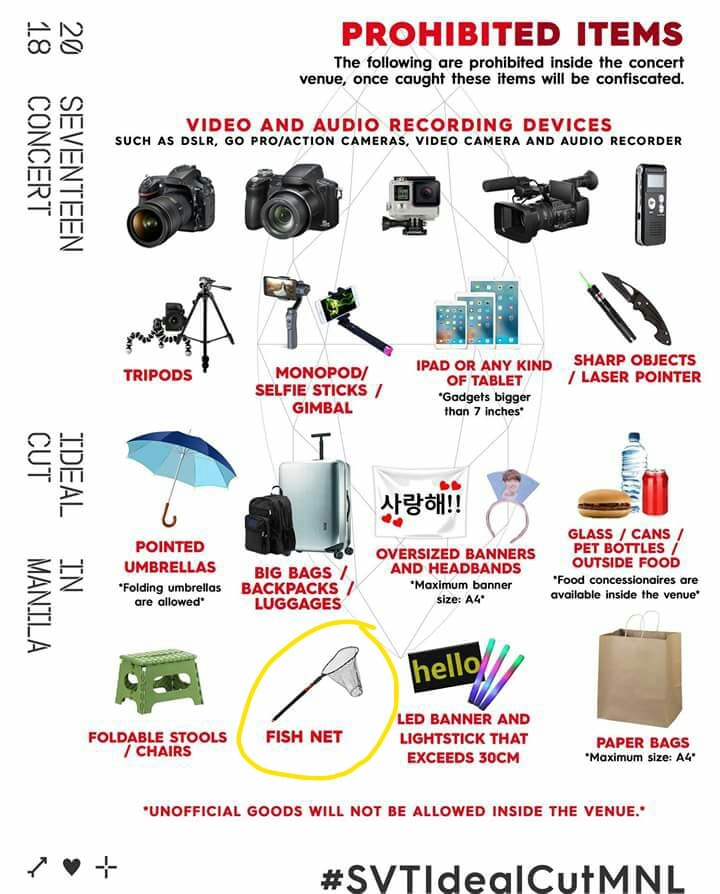 A netizen shared how he was confused as to why there's a fish net in the list of prohibited items for an upcoming concert of the boygroup SEVENTEEN.

Ngayon ko lang nalaman na kaya pala bawal "fish net" sa KPOP show just like on the first photo

kasi yung ibang fans near the stage, they use it para maabot ng kpop idols nila yung gift nila or 📷/📱 and mag-selfie.

Just like the second photo sa ibang bansa

Wahahahaha natawa ako, mautak din 😄
There were also other things listed such as professional equipment, sharp objects, and pointed umbrellas, however, a fish net seems unlikely to be grouped with those.
So why?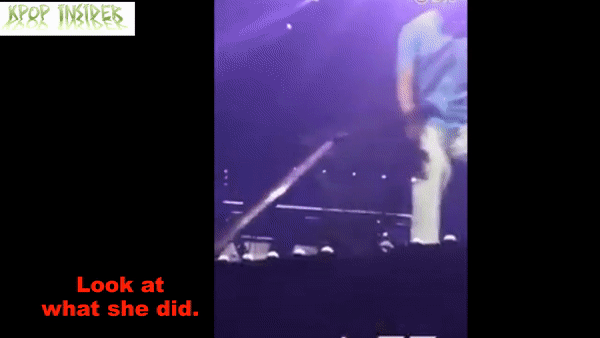 It turns out that some fans want that selfie so much, that they're willing to put their phones in a fish net, and extend it all the way to the stage, just to hand it to their idols. And believe it or not, there are actually those who reach out to what's inside the fish net.
Lay from EXO did manage to get the camera and took a selfie.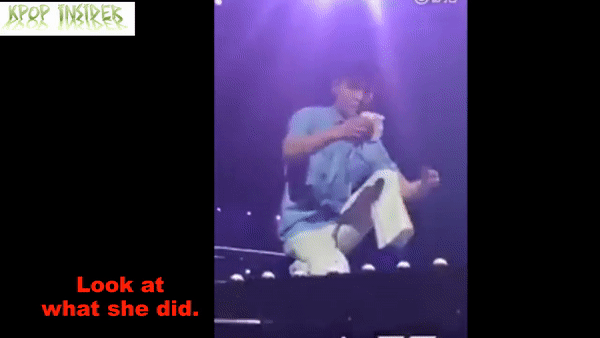 Unfortunately, not all fans think of those selfies as a treasure. Some have been trying to get the singers' selfies just to sell them in online shops at a high price.