Joblessness dropped to 19.7% in the second quarter of 2018.
According to the survey, Filipinos still remain optimistic regarding job availability in the next 12 months.
Social Weather Stations (SWS) announced on Wednesday that the joblessness among adult Filipinos decreased in the second quarter of this year.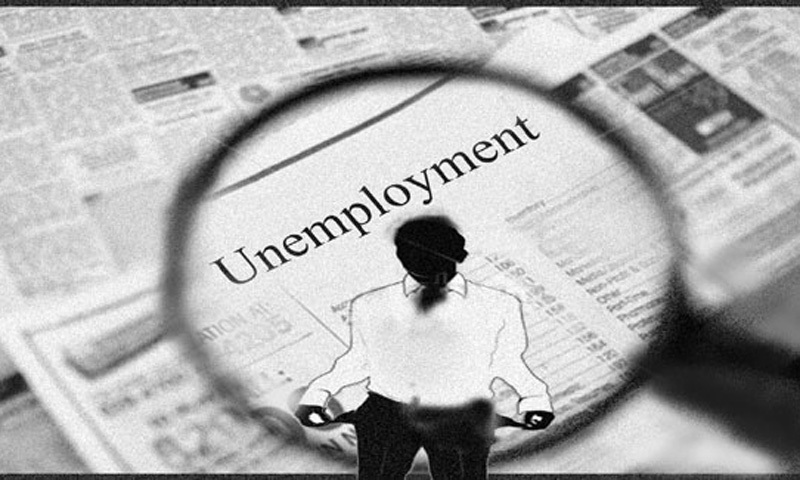 The polling firm said that 19.7% of the respondents, which is about 8.6 million people, were jobless. Although still very high, it is 4.2 points below the results from the first quarter of 2018. On March 2018, an estimated 23.9% or 10.9 million were jobless.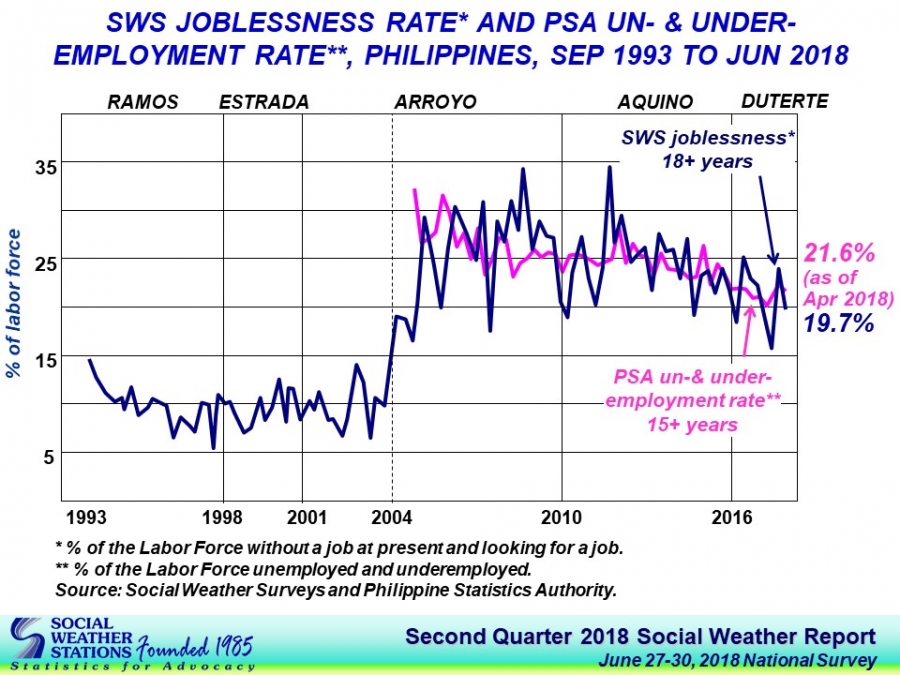 The joblessness result covers those who are without a job and currently job seeking. It makes up of 9.5% or 4.2 million people who voluntarily left their old jobs, 6.8% or 3 million who lost their jobs, while 3.4% or 1.5 million are fresh graduates.
The June 2018 survey put adult labor force participation rate at 68.3 percent or 43.8 million, which is lower from the 71.4 percent or 45.8 million in the first quarter.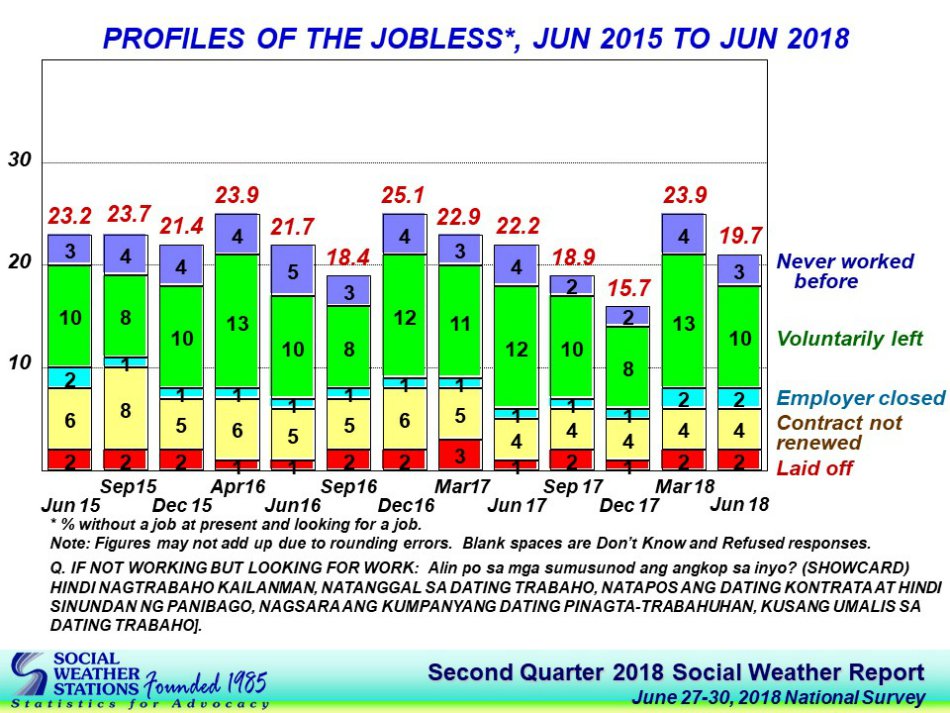 SWS also revealed that the respondents remained optimistic about chances next year. Job optimism or those who think that there will be more jobs decreased only to 47% from March 2018's 49%.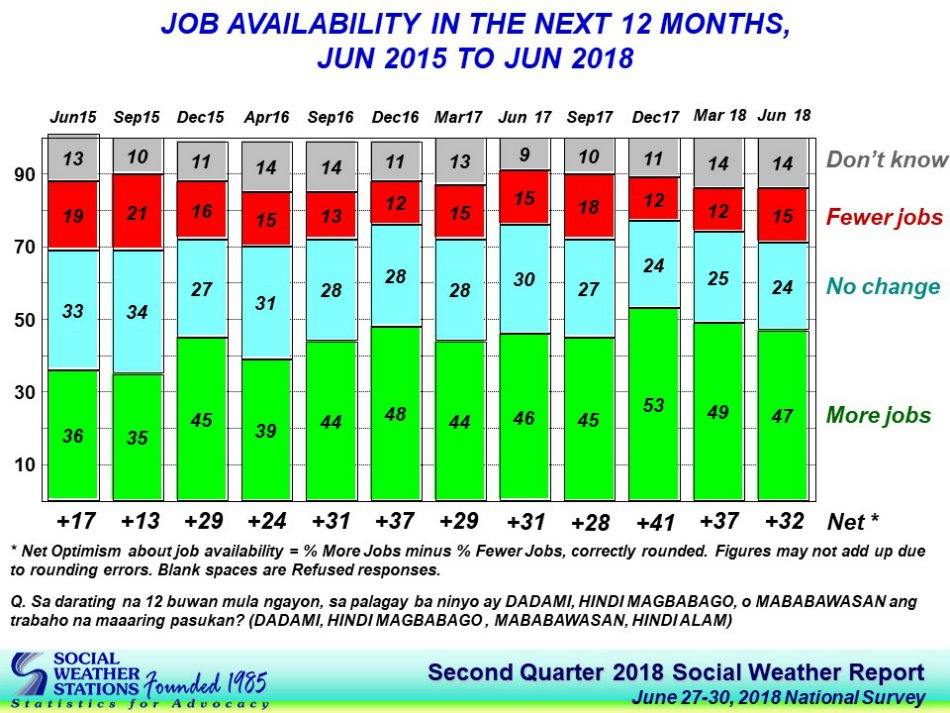 Those who answered that there will be fewer jobs went up by three points to 15% and the remaining 24% said that there will be no change in job availability.