The school which gave Daniel Matsunaga a doctorate degree was revealed to be unauthorized by CHED.
It was said that the school never applied for the said authorization.
Daniel Matsunaga recently posted about finally getting a doctorate degree in Gapan, Nueva Ecija from Brethren Evangelical School of Theology (BEST).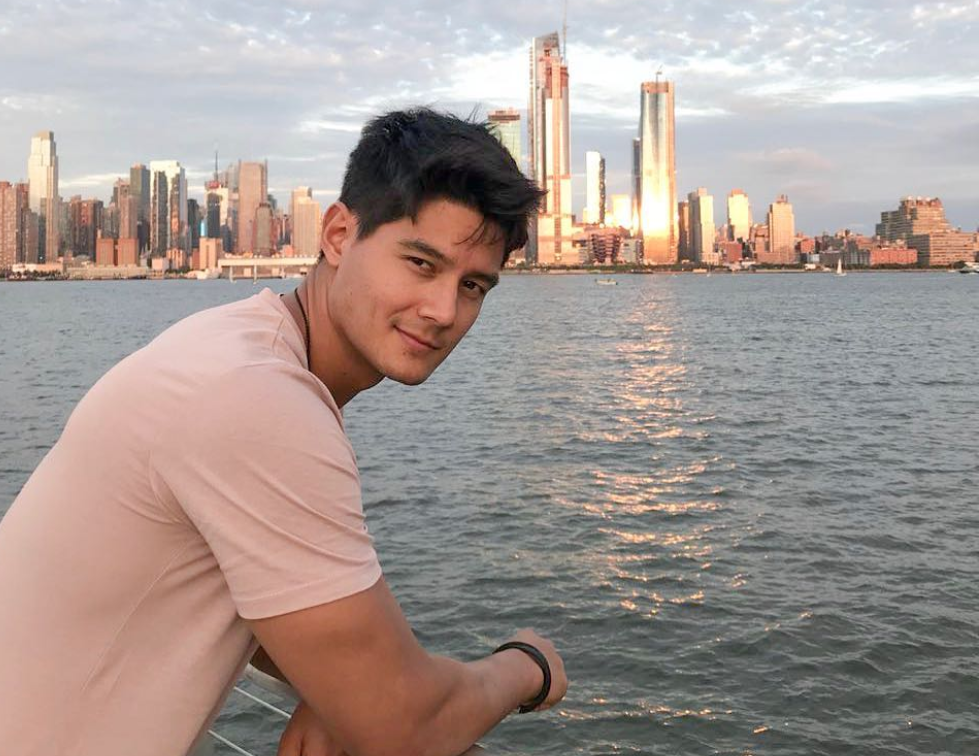 But controversy sparked as the Commission on Higher Education (CHED) clarified on Tuesday that BEST is not authorized and has not been issued a permit to operate. This means that the degree that Matsunaga, and other recipients such as lawyers, educators, and public servants, were given does not hold water.
CHED added that BEST is not recognized as a Higher Education Institution (HEI) in the country. According to CHED officer-in-charge and spokesperson Prospero de Vera, the school did not even apply for the said permit.
Video courtesy of Daniel Matsunaga (Instagram)
"Based on CHED records, the school has never applied for an authority to operate from the Commission and is not recognized as a Higher Education Institution (HEI) in the Philippines."
They added that BEST's awarding of the honoris causa degree is considered as a violation of the agency's policies which is stated in the CHED Memorandum Order (CMO) No. 19, series of 2014, also known as the  "Enhanced Policies and Guidelines on the Conferment of Honorary Doctorate Degrees by HEIs."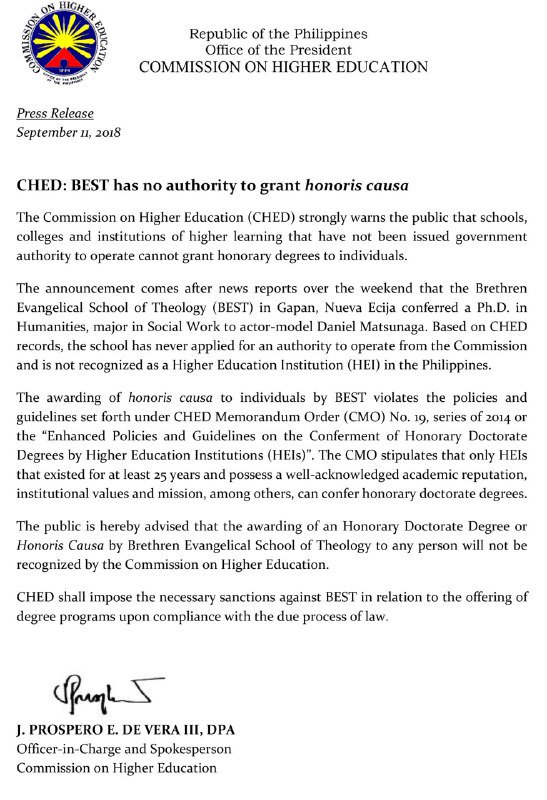 According to the CMO, doctorate degrees may only be granted by HEIs that have existed for at least 25 years.
BEST has not yet made an official statement as of this writing.