A Facebook user shared the heartwarming and inspiring story of a boy turon vendor. 
The kid said that it was his own idea to sell turon and that he was not forced by his parents to do it. 
Whenever we see street children or kids working just to earn some money, we automatically think and judge their parents for making them work at such a young age.
But apparently, it's not always that case.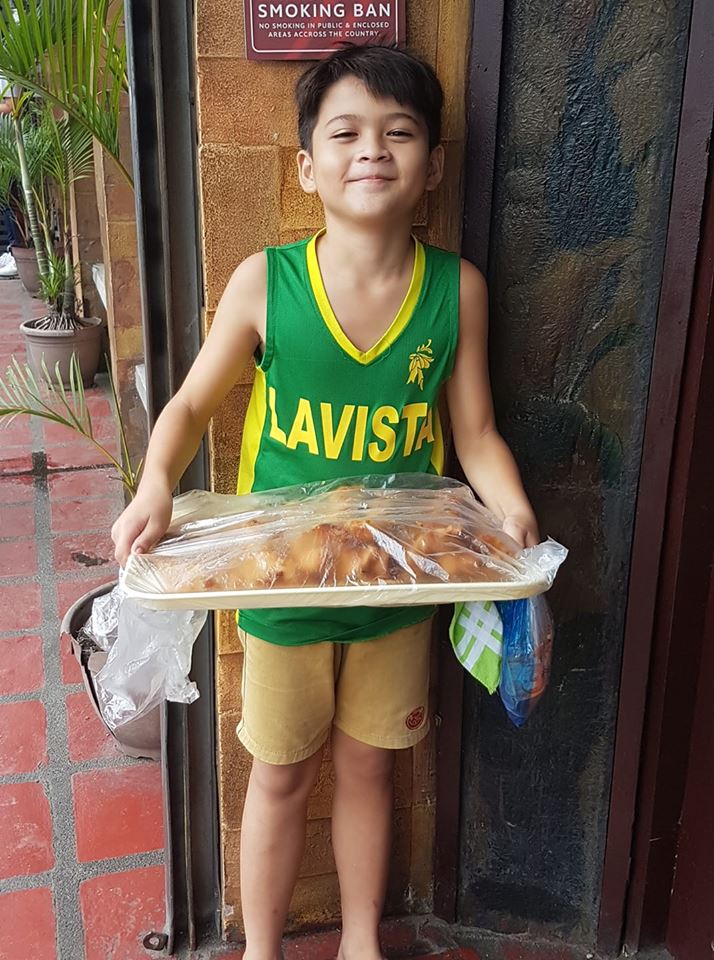 Facebook user John Magsaysay shared the story of Kervin Jerold Pascual, a 12-year-old kid selling turon in Katipunan. The turon is from his neighbors, and he sells them with a four-peso profit for each piece.
His parents both have a job, but Kervin's little business goes to his school allowance.

This is 12-year old Kervin Jerold Pascual. He goes to school every morning and, after his classes, he sells his neighbors' turon along Katipunan Ave. for a 4-peso profit each. Both his parents work, but he does this to augment their daily income and for him to sustain his allowance for school. 
He was asked if he ever gets tired of doing it. The endearing and enterprising boy said that he is more than glad to help his parents eke out a living.

When asked if he gets tired of his daily peddling, he answers no, and in fact looks forward to selling everyday. He also says that he's happiest when he's able to help add to his household income.
Kervin even corrected John when he assumed that it was his parents' orders for him to sell turon.

Unlike his peers' families, who are 4Ps recipients, Kervin thinks he is better off, being able to earn his keep. He corrected me when I thought it was his parents' idea to have him work this early; he said it was his own initiative.
The netizen then said that maybe we need to be a little like the kid, who remains positive and determined. He added that with this kind of thinking, Kervin might just become a millionaire in the future.

Maybe during this time when issues of poverty and economic disadvantages are rife, we should try to be more like Kervin, who complains less, and, instead, finds solutions to make his life better. His determination and his diligence is really inspiring, and I'm posting this, knowing full well that this same guy will be a millionaire after a decade.

#AttitudeofGratitude