A Filipina helper got publicly humiliated at a park in Hong Kong.
The reason was said to be because she fed the child a biscuit that the boy wasn't supposed to eat.
Most of the time, Overseas Filipino Workers don't tell their relatives in the Philippines their hardships, leading people to assume that they're living a really comfortable life abroad as they're earning so much more than the people in the country.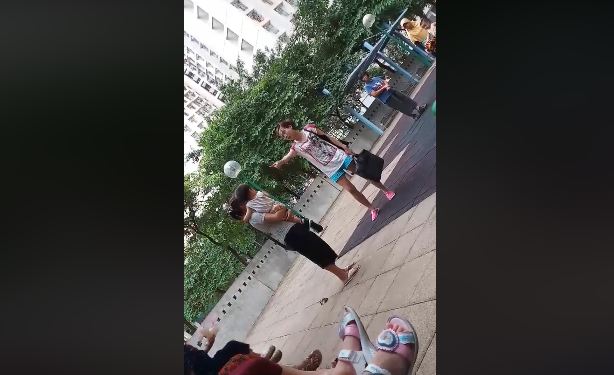 A video recently went viral after a Hong Kong national humiliated her Pinay employee just because of a biscuit.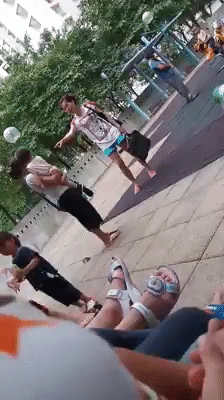 It showed the employer shouting and scolding the helper because she offered the child a biscuit. The reason was the Filipina and child both got hungry so they shared the biscuits.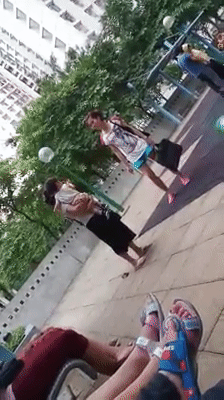 The uploader Lindy Paclibar stated that the Hong Kong national went overboard and she's just thankful that her employers are nice.

Grabe naman na employer ito napaka bastos ng ugali Hindi manlang kausapin ng maayos Ang katulong na next time don't give him a biscuit….. sa Tin Shui Wai park nangyari ito ngayun Sept 14,2018 at 5:45pm…..Thanks God at super bait mga employer ko.
Netizens reacted to the video. One Facebook user said that this is the reason why their own children don't even respect them.

KAYA PATI MGA SARILI NLANG ANAK ND CLA KAYANG IRESPITO DHIL GANYAN ANG NAKIKITA NLANG TRATO NG MAGULANG NLA..BASTOS NA AMO!!! KNG AQ CGURO YAN SIGAWAN Q DIN AT LAYASAN..ABA ANDAMING AMO !!!!!
Sam Sam gave the employer the benefit of the doubt saying that both sides are wrong. The helper shouldn't have fed the baby before informing the mother, while the mother shouldn't publicly shout at the helper.

pareho cla mali c katulong bago magbigay ng pagkain sa bata dapat magpaalam sa amo wag bsta bigay ng bigay na walang permission galing sa knila para iwas gulo .c amo nmn ilagay sa lugar ang galit pero parang normal na rin sa knila yan kahit nga parents at anank ng iba kaya nila sigaw sigawan pano if katulong p kaya
Gigi Lingao shared that there was a new helper in her area that accompanies her employer's child to and from school, but what she doesn't know is that the mother watches her from afar.

Dto s lugar ko, may bagong salta n pinay,,naghahatid sya ng alaga then sinundan nmn ng amo lingid s kaalaman ng che che nasa likuran lang nya c amo at minamatyagan ang kilos nya…grabe mga chekwa n ganan….sila nlng mag alaga ng anak nila….kumuha sila ng katulong pero panay nmn bantay nila s katulong…parang timang lang..
Athena Rogue stated that the mother does not deserve a helper if she's only going to treat the person badly.

This employer doesn't deserve a helper.She is yelling like a crazy woman in front of her child which is a very bad example.She is humiliating her helper in front of many people.Shame on this employer!
Kitty Mitchy Fortes Abalos accused the employer of being envious because of the biscuit.

Madam galit na galit ka Kay kabayan dahil sa biscuit 😂 naingit klang ata 😂 gusto mo bilan ka nmin isang lata 😂 may kasamang kape at baraha..😂 putak kanang putak nag toothbrush kana ba!😂 ung hininga mo sumasabay sa bagyo Ang baho!😂🤣
A netizen advised the Filipina to have the courage to explain if she knows that she didn't do anything wrong.

sa kapwa ko.pilipina learn to take courage di mali sumagot kung nasa tama. sometimes we hold on to our temper just to continue our job, but if the case is like this ,dont let yourself be scolded in public. warn her as well. tell her if you nag me in public you will be viral. 😂. if she keeps on nagging call the police.