Bestselling author Neil Gaiman expressed his admiration toward Philippine mythology.
The English author also promoted several Filipino writers who specializes of Filipino deities and demons
English best-selling author of deities and demons promoted the Philippine mythology on his Twitter account on August 7.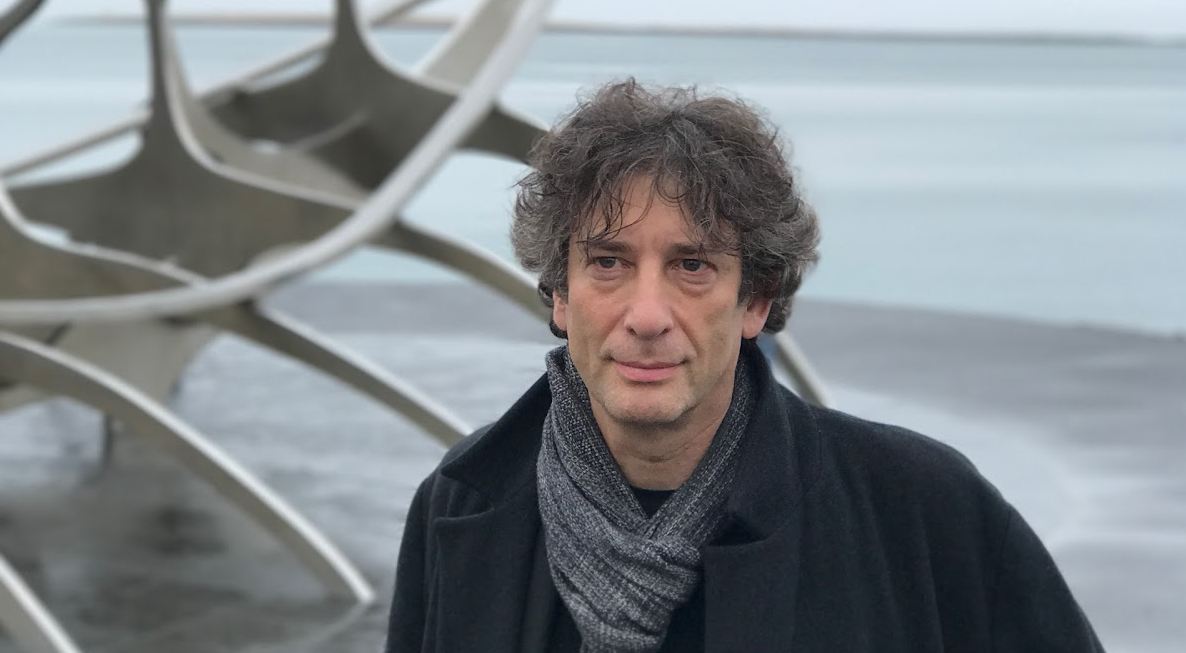 As he is known for a lot of his novels, a fan suggested that the author should consider writing about the country's myths. He replied that as much as he loves the myths and monsters of the Philippines, he said that there are already many "terrific" writers in the country that can do a better job than him.

I really LOVE the myths and monsters of the Philippines. But you also have many terrific writers there who can do a better job of telling those stories than I can.
A creative community of artists replied to his tweet saying that if ever he decides to write about Filipino myths, they'll be "more than happy" to do the art for him as their Creative Director Tots Valeza "has been doing a series of artworks based on local myths".
The author then tweeted back saying, "gosh. LOVE the manananggal."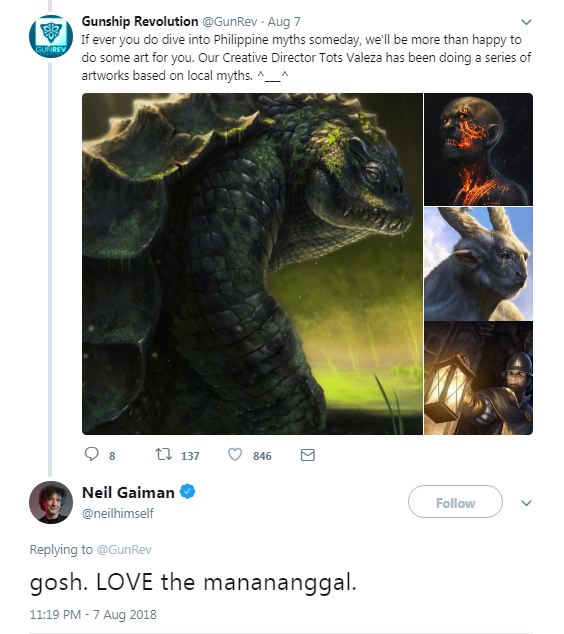 A day later, he tweeted a link to a 2010 interview wherein he expressed his admiration toward Filipino comic creators such as Arnold Arre and Budjette Tan who write about different Filipino deities and demons. He has also mentioned that Gerry Alanguilan's 'Elmer' is just one of his favorites.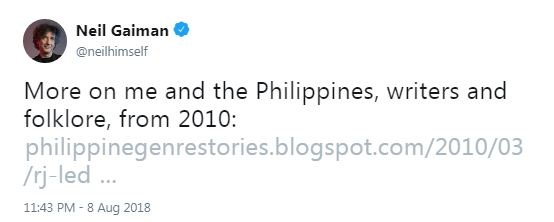 Upon reading the interview, Alanguilan tweeted to Gaiman and said that he also loves the author's works.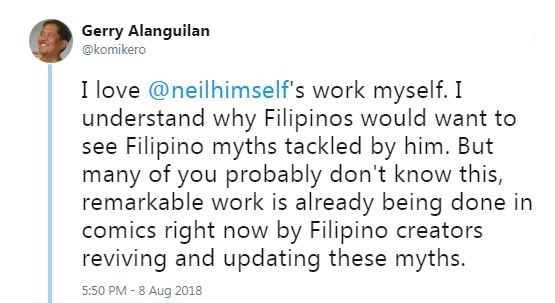 I love @neilhimself's work myself. I understand why Filipinos would want to see Filipino myths tackled by him. But many of you probably don't know this, remarkable work is already being done in comics right now by Filipino creators reviving and updating these myths.
The Filipino author further suggested works of other authors for those who are interested about local mythology.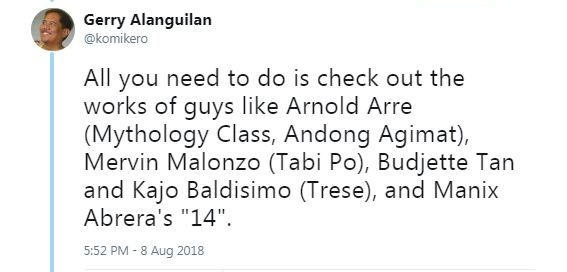 All you need to do is check out the works of guys like Arnold Arre (Mythology Class, Andong Agimat), Mervin Malonzo (Tabi Po), Budjette Tan and Kajo Baldisimo (Trese), and Manix Abrera's "14".
Neil Gaiman is the author of Unnatural Creatures, The Graveyard Book, Norse Mythology, and Coraline, among others.