In spite of the distance and tumor that got in their way, two people still managed to continue loving each other.
Diega Villanueva managed to get her brain tumor removed in June. 
People often say that love knows no boundaries and this one couple proved just that.
Diega Villanueva and Scott Webster's love story started when they met in Osaka, Japan. Webster noticed Villanueva's impressive voice. The latter wrote in a post on howheasked.com, "I live in the Philippines, he lives in California. We were both on vacation in Japan. We met on my birthday and it was our last night in Osaka. He was flying back to the US and I will be on my way to Tokyo the next day. I was with my friend Ash, and we had just had a lovely late dinner and wanted to go out for a drink before going home. We went to an English karaoke bar called The Drunken Clam (from Family Guy!) and sang a few songs (cue in some I Will Survive by Gloria Gaynor!)."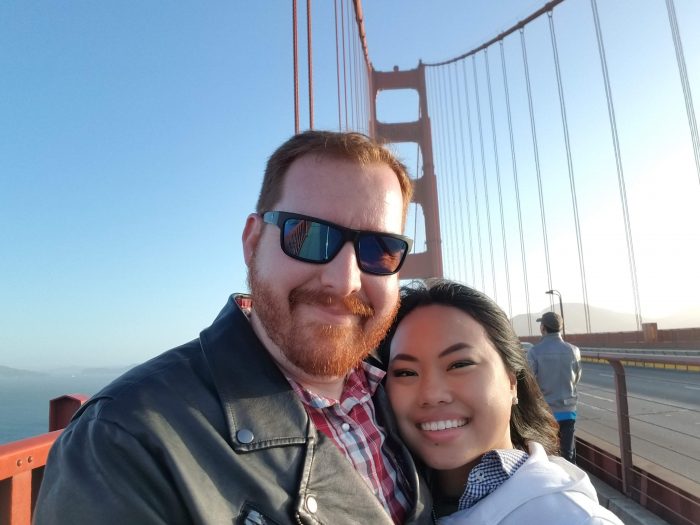 They started talking, singing, and dancing which eventually led to their first kiss that night. Five days after Webster went back to America, and Villanueva traveled to Tokyo, she received a 6-page short story written by him which she described as "poignant, passionate, and romantic."
Villanueva shared a snippet of what he wrote:
He wrote: "My thoughts were now filled with wonder. What lies ahead for us? We leave for the states in less than a day. Will I ever see this intriguing creature again? These few hours we shared were bittersweet. It was a taste of something magical. My heart was open to this girl. We both gave freely to each other. Part of me wanted to cancel all of my plans. Throw it all out the window. Run back to her. Spend another day, week, forever near her. Find a quiet place and pick her brain. Connect on deeper levels."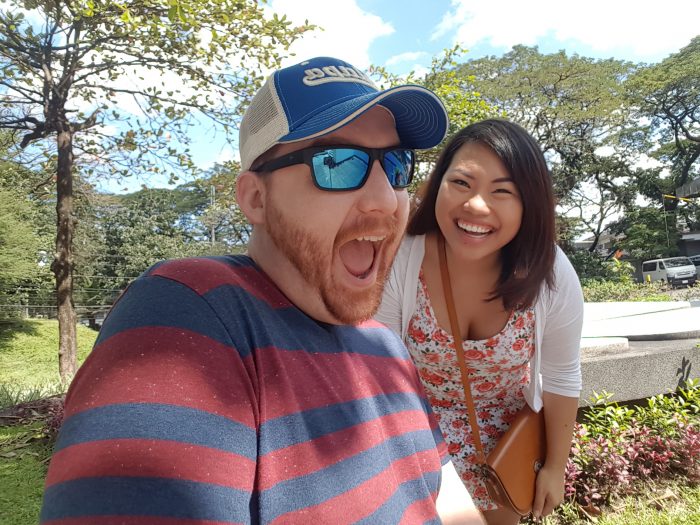 Five months into their long-distance relationship, the couple was finally reunited as Webster visited Villanueva's family and friends. The couple had immediately arranged her visit to the US, but a week before she flew to California, her doctors discovered a tumor in her head the size of a duck egg.
When the doctor said that traveling won't really affect its growth, she pushed through with visiting him.
"The fact that I've had it for the past decade and wasn't feeling any symptoms except a 3-day headache that brought me to the ER also showed that my brain was adjusting to the tumor. It was devastating, and he was heartbroken because he couldn't be there physically for me. But I was determined to leave, and following my doctor's advice on medication to prevent swelling and seizures, I braved my way to him. It was the best time of my life! He and his mother surprised me with a trip to Disneyland all the way from Fresno."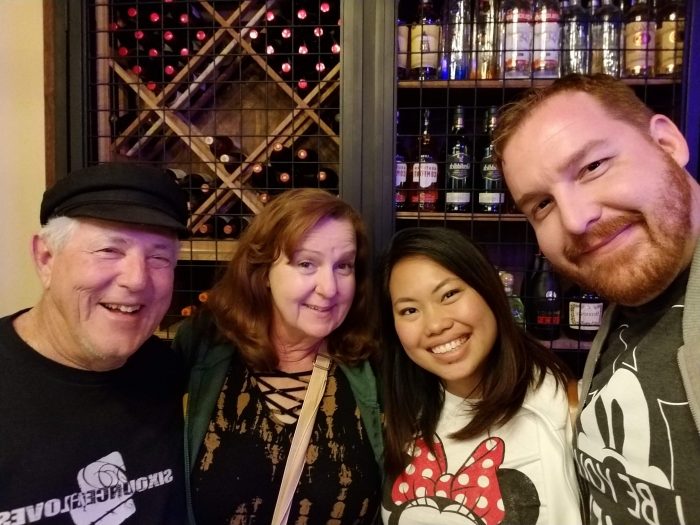 On the day before she went back to Manila, they drove and visited the tourist-y places in San Francisco. Before they went back, they sat in one of the picnic tables and he started recording everything through his phone. After a short while, he finally knelt down and asked her to be his wife.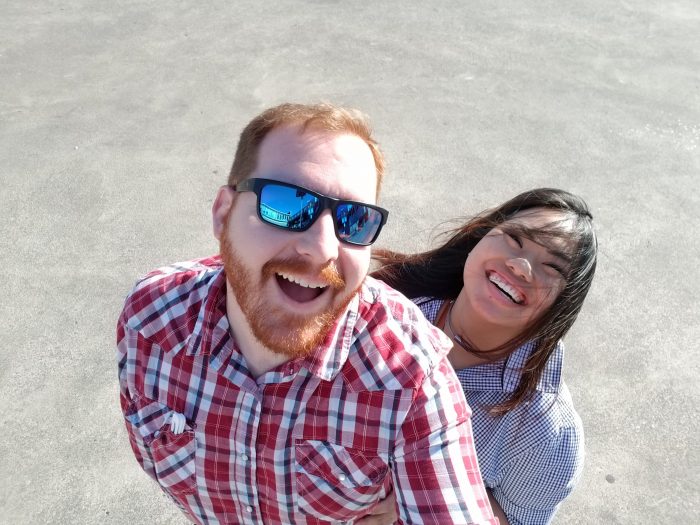 "When he knelt down and asked me to marry him, I didn't even see that he was holding a ring. My eyes were too blurry from crying. But I looked into his eyes and saw my reflection and realized how much I love this man. Ring or no ring I will marry him in a heartbeat and I said yes, of course, I already said yes!"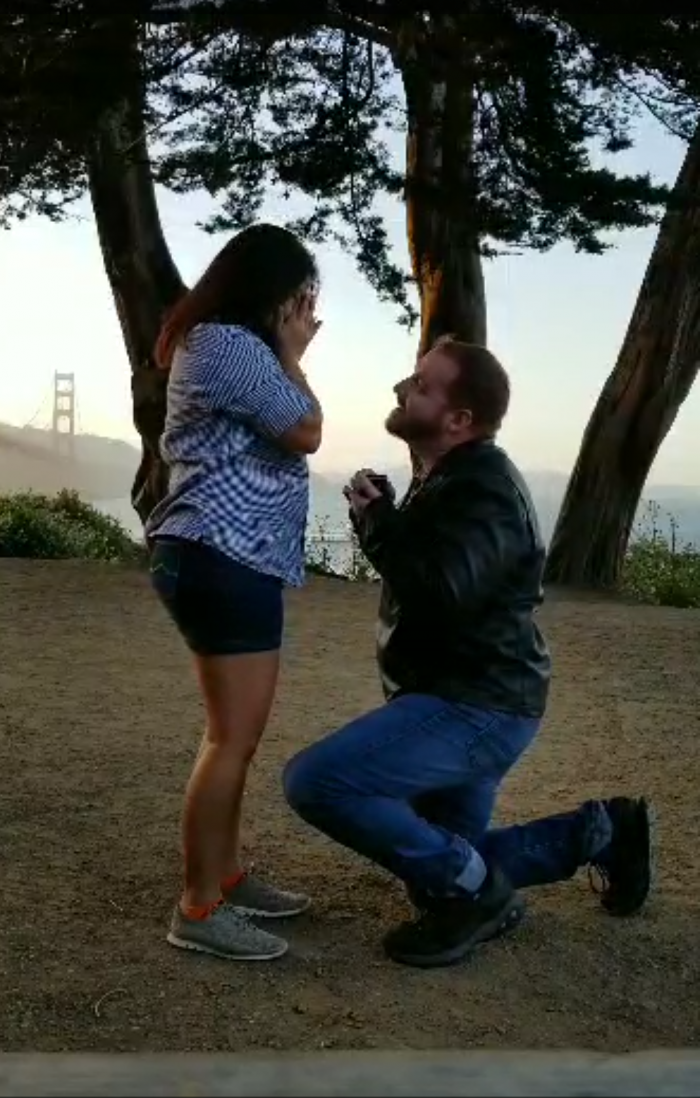 Villanueva went back to Manila and was immediately scheduled for a surgery. Her humor didn't disappear, though, as she named the tumor Chonalyn.
"Third wheel si Chonalyn sa aming relasyon at sadya lang siyang upstager na kailangang puksain kaya kailangang i-overdose ng dasal at pagmamahal! Kaya natin 'to!
#PatayinSaSindakSiChonalyn #ChakaNiChonalyn" she wrote in one of her Facebook posts.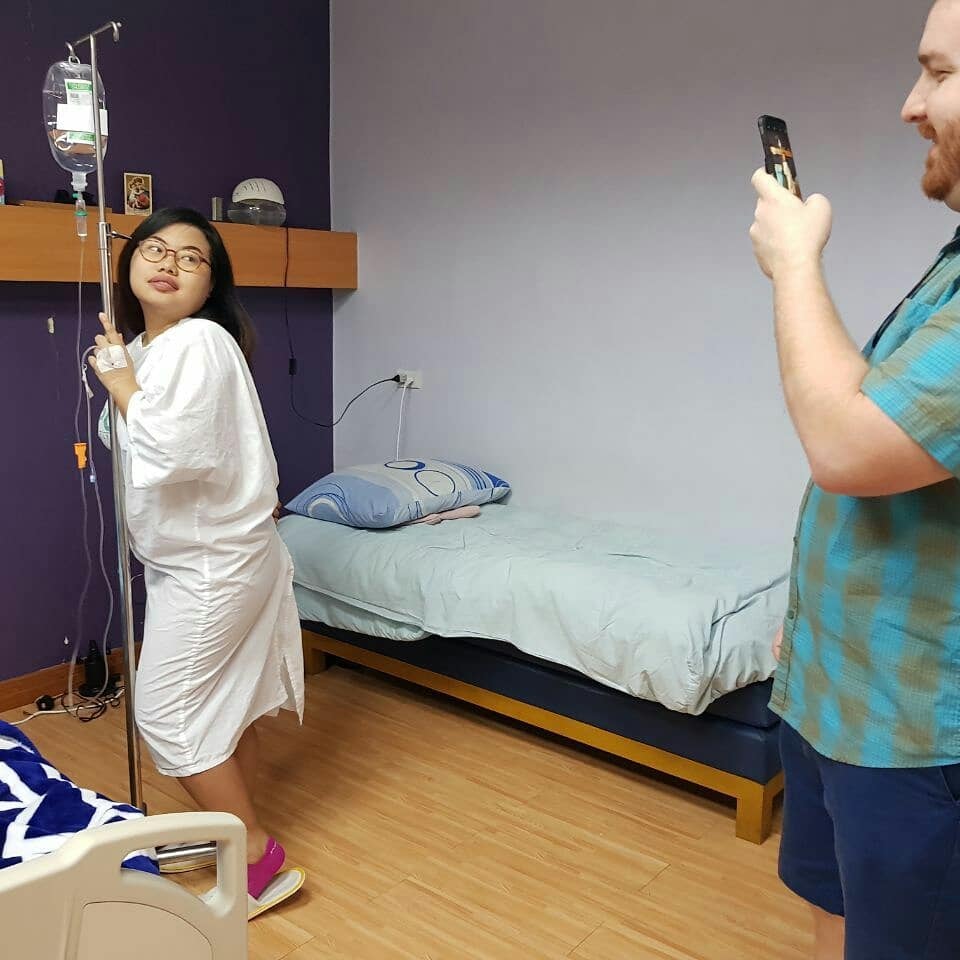 And by June 18, the Chonalyn was finally out of Villanueva's head. Her fiance was, of course, with her throughout her journey.
She was discharged on June 23, but Webster had to go back to the States for work. But don't worry, the wedding is in the offing.