Embassy of Sweden in Manila shades the Presidential Communications Group's mistake regarding Norway.
Last June 15, the PCOO Facebook page made a mistake by stating a country named Norwegia instead of Norway.
Norway and Norwegia? Sweden and Switzerland?
In a post last July 3, the Embassy of Sweden in Manila posted a reminder for the upcoming Sweden versus Switzerland FIFA World Cup 2018 match that was happening later that night.
The page inserted a little humor as they added an infographic to the reminder. They stated that it is for those who get easily confused between the two competing countries.
They also mentioned Norwegia, which was the Presidential Communications Group's blunder during President Rodrigo Duterte's meeting with the outgoing Norwegian Ambassador to the Philippines Erik Forner.

Don't forget the #SWESUI match at the FIFA World Cup 2018 which will happen today, 3 Jul at 22:00 (PST)!

Here's another helpful infographic from Sweden.se for those who easily get confused between #SWEDEN and #SWITZERLAND.

FUN FACT: They are both nowhere near #Norwegia.

#HejaSverige!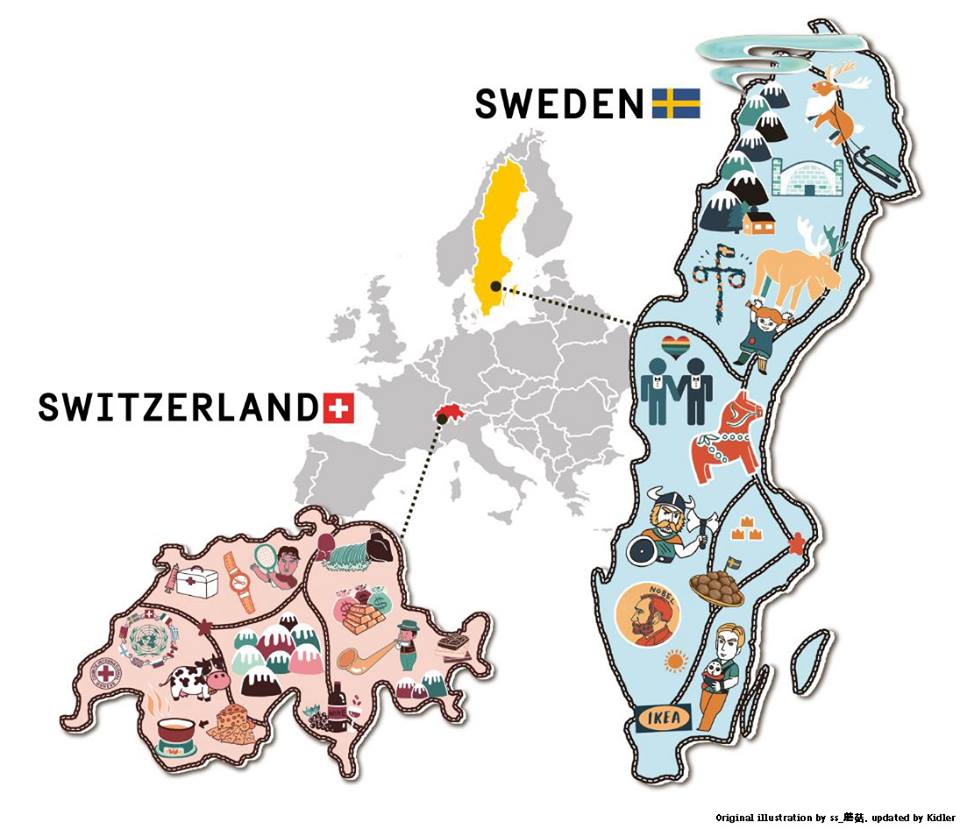 Netizens were amused of the joke that the page made.

The social media manager rocks!

Love this post Sweden Embassy! Thanks for the laugh! 
It can be remembered that last June 15, the PCOO made a viral post as their update regarding the President and Ambassador Fostrer contained an unbelievable yet amusing error.
In one Facebook post, the PCOO referred to Forner as the ambassador of Norwegia instead of Norway. A country named Norwegia does not exist.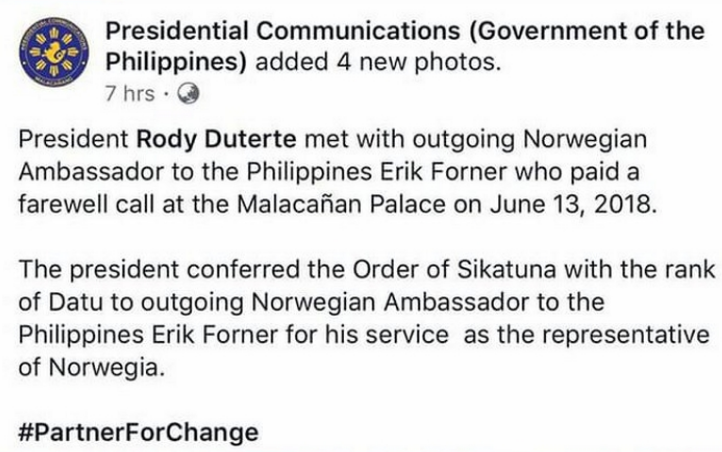 President Rody Duterte met with outgoing Norwegian Ambassador to the Philippines Erik Forner who paid a farewell call at the Malacañan Palace on June 13, 2018

The president conferred the Order of Sikatuna with the rank of Datu to outgoing Norwegian Ambassador to the Philippines Erik Forner for his service as the representative of Norwegia. #PartnerForChange