Cockroach gets electrocuted after flying in a Filipino sculptor's house.
Filipino kills cockroach in a self made electric chair.
A Filipino sculptor named Gabriel Tuazon went viral after he posted on Facebook about his torture device that killed a cockroach that he caught.
He executed the cockroach using a self-made mini electric chair that he shared on his Facebook page.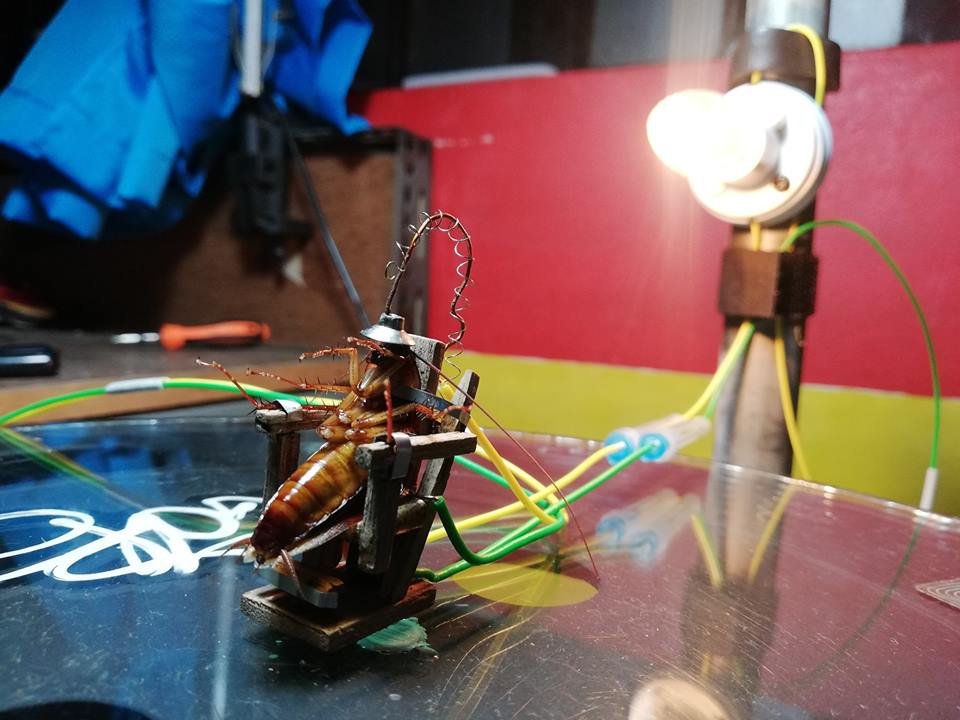 After the pest flew into Gabriel's apartment, he placed it in a container and proceeded on making the electric chair that is connected to battery wires, light bulb, and a switch.
After he's done making the device, he filmed the cockroach sitting in the said chair. He then turned on the switch that sent an electric current through the insect's body. It died immediately.
Netizens flooded the comment section below the post, expressing their outrage and shock that a person would even think of doing that. The sculptor remains unrepentant and defended himself saying that the cockroach wasn't supposed to come inside the apartment.
"I was supposed to hit it with an object, but felt gross at the idea because I might dirty my working table,"

"Peste ka! nag bukas lang ako ng bintana dahil naiinitan ako tas biglang papasok ka at nag tawag ka pa ng tropa mo. May pabuka-buka ka pa ng pakpak kalamo cool yon? Lilipad ka na feeling butterfly tas dadapo ka sa akin peste ka. Ang dugyot nyong mga pesta kayo pati ako dugyot na rin dahil sa inyo! Huh! silla electrica kayo ngayon haha 
Sa mga tropa mo na papasok sa kwarto ko 
death penalty agad ang hatol"