In the midst of arguments regarding the recent brawl of Gilas and Australian basketball athletes, Ethel Booba tweets amusing posts with photos taken from the incident
Ethel Booba compares stills from the recent FIBA brawl to classic Filipino games
Upon the recent incident at the International Basketball Federation (FIBA) game which involved players from both Gilas Pilipinas and Milwaukee Bucks from Australia.
There are a lot of tweets regarding the fight that happened. Some are saying that the Gilas only did the right thing, and some are disappointed.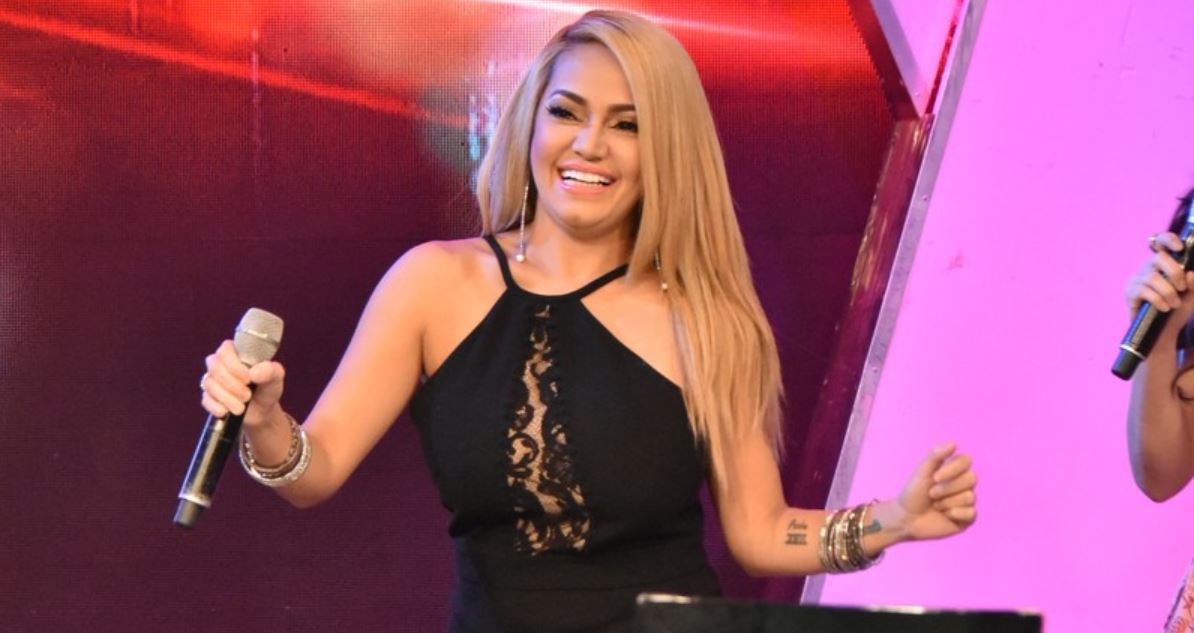 However, comedian Ethel Booba, who is known for her witty and amusing tweets, poked fun at some of the photos taken during the brawl and compared it to some classic Filipino street games.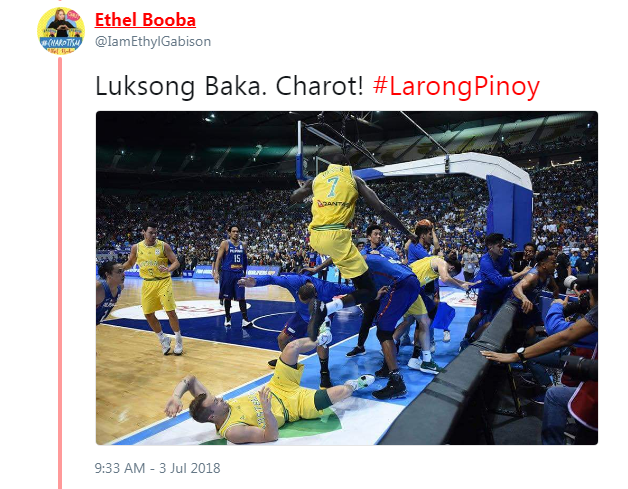 Luksong Baka. Charot! #LarongPinoy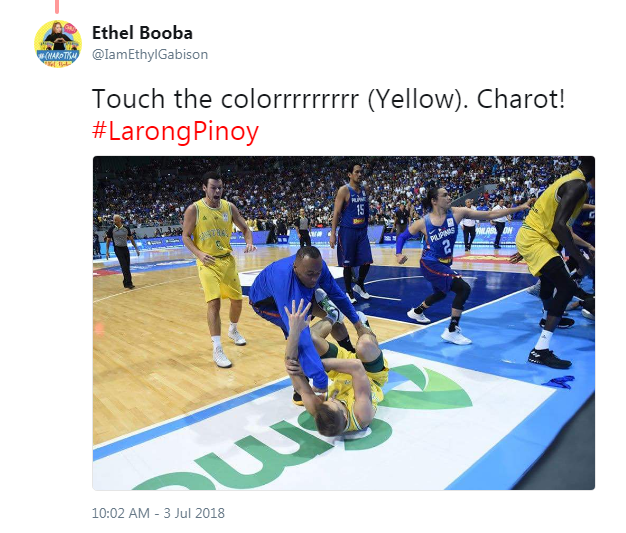 Touch the colorrrrrrr (Yellow). Charot! #LarongPinoy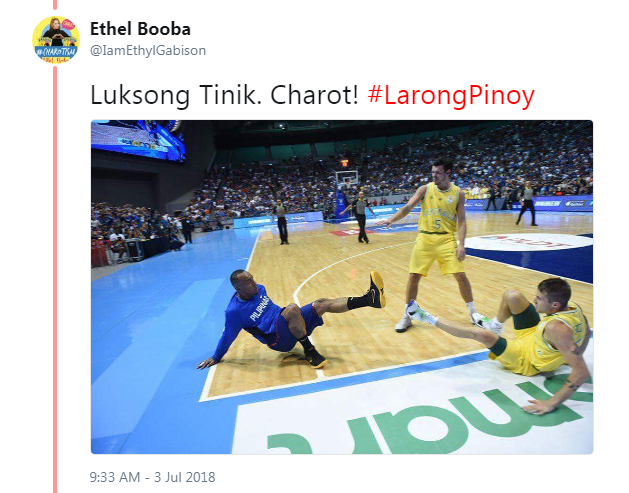 Luksong Tinik. Charot! #LarongPinoy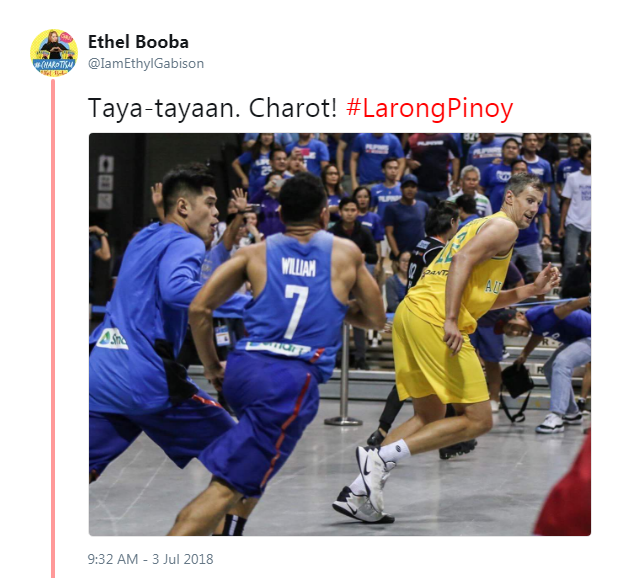 Taya-tayaan. Charot! #LarongPinoy
Patintero. Charot! #LarongPinoy
Amused netizens reacted to her funny tweets.

Ayun naman pala, pino-promote nila ang mga nakasanayang larong pambara. Chz hahaha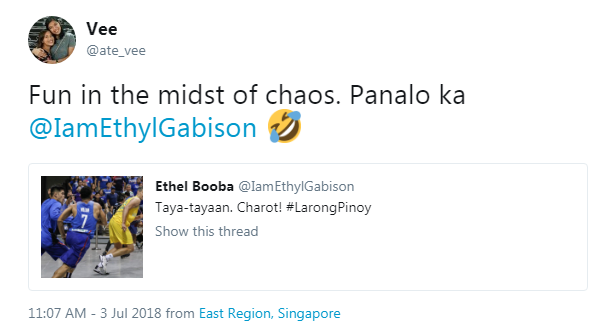 Fun in the midst of chaos. Panalo ka @IamEthylGabison