Kitty Duterte, the youngest daughter of President Rodrigo Duterte, slams social media personality Angel Dei.
Angel Dei tweets about disagreement with Pres. Duterte's actions and decisions.
It's undeniable that being frank is prominent in the Dutertes' blood as Kitty Duterte shades social media influencer Angel Dei over the latter's tweet about her father, President Rodrigo Duterte.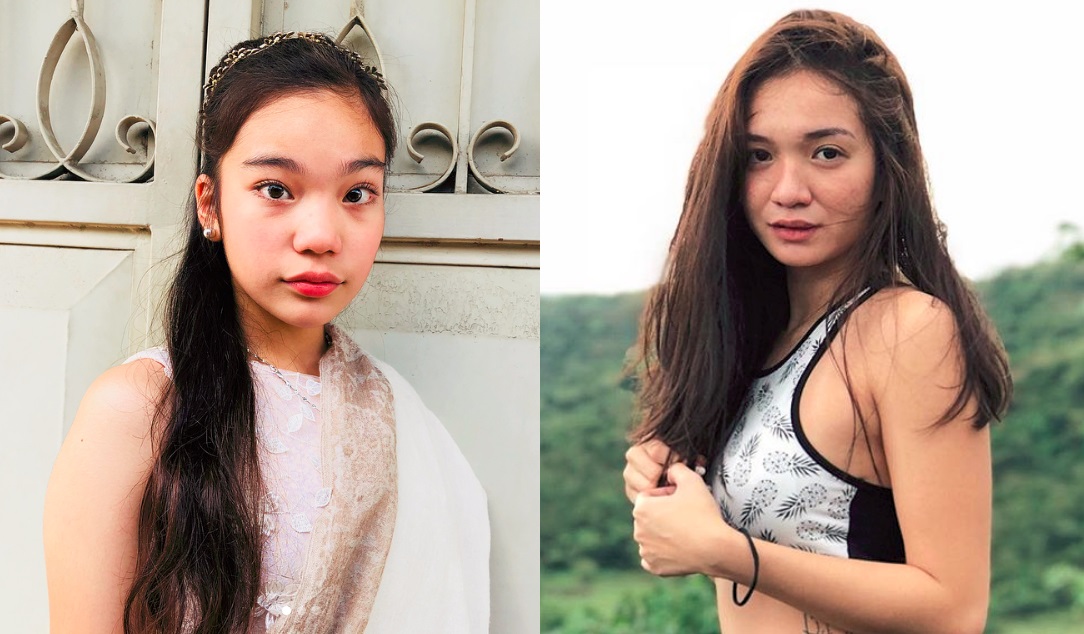 It all started when the influencer posted a tweet which became a controversial criticism regarding the country's top leader.

"If you ever voted or supported Duterte before but you're regretting it now, then I'm proud of you."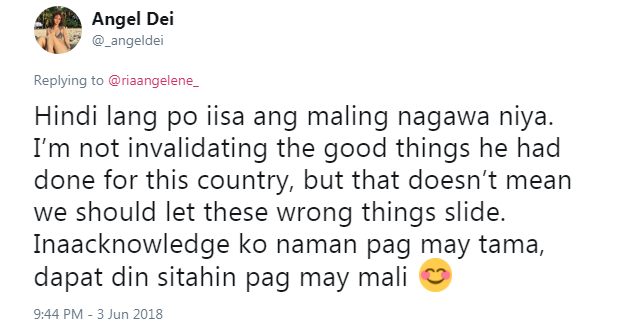 "Hindi lang po iisa ang maling nagawa niya. I'm not invalidating the good things he had done for this country, but that doesn't mean we should let these wrong things slide. Iaacknowledge ko naman pag may tama, dapat din sitahin pag may mali"
The tweet didn't go unnoticed by the president's youngest daughter, Kitty Duterte, as she tweets a clapback to Dei's tweet about her father's supporters.
In the tweet, she shades Dei by stating a few criticisms and ending it with "then perhaps i can say i'm proud of you" which is also included in the influencer's tweet.
"If you just thought of showing your thin ass body on social media, decided to make nonsense videos and all that irrelevant stuff most people do nowadays do, but you're regretting it now and you're planning to do something that actually helps, then perhaps i can say i'm proud of you."
The supporters of the Duterte followers didn't fail to slam Dei as she tweets a few responses to the controversial war of words she's suddenly involved in.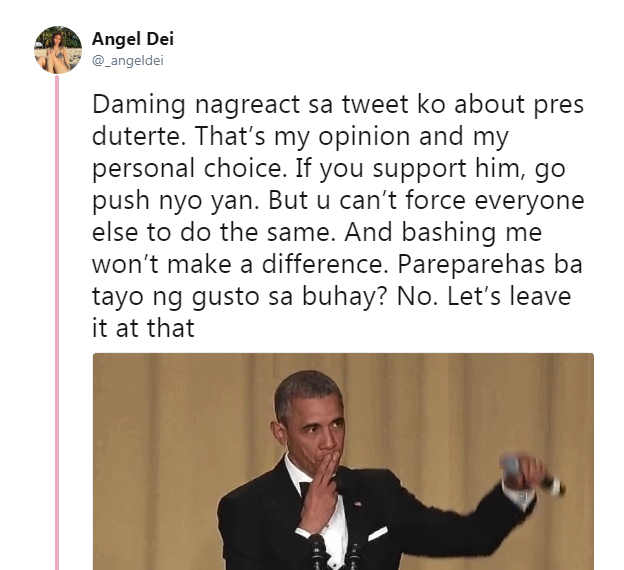 "Daming nagreact sa tweet ko about pres duterte. That's me opinion and personal choice. If you support him, go push niyo yan. But you can't force everyone else to do the same. And bashing me won't make a difference. Parepareho ba tayo ng gusto sa buhay? No. Let's leave it at that"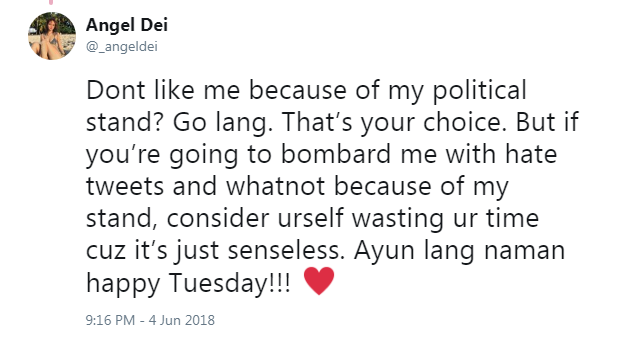 "Don't like me because of my political stand? Go lang. That's your choice. But if you're going to bombard me with hate tweets and whatnot because of my stand, consider urself wasting ur time cuz it's just senseless. Ayun lang naman happy Tuesday!!!"