Piolo Pascual feels like 28.
My Daily Collagen introduces Piolo Pascual as their new ambassador.
Collagen is a common structural protein found in all types of skin and connective tissues.
Piolo is just too good to be true. At age 41, he still manages to do so many things, to still look good as ever, always relevant and never out of the limelight. When I asked him how he sees his age at the moment, he answered that he feels like he's just 28. Of course, I expected that answer. Who wouldn't? Obviously, Piolo looks younger than most of the guys in their 30s.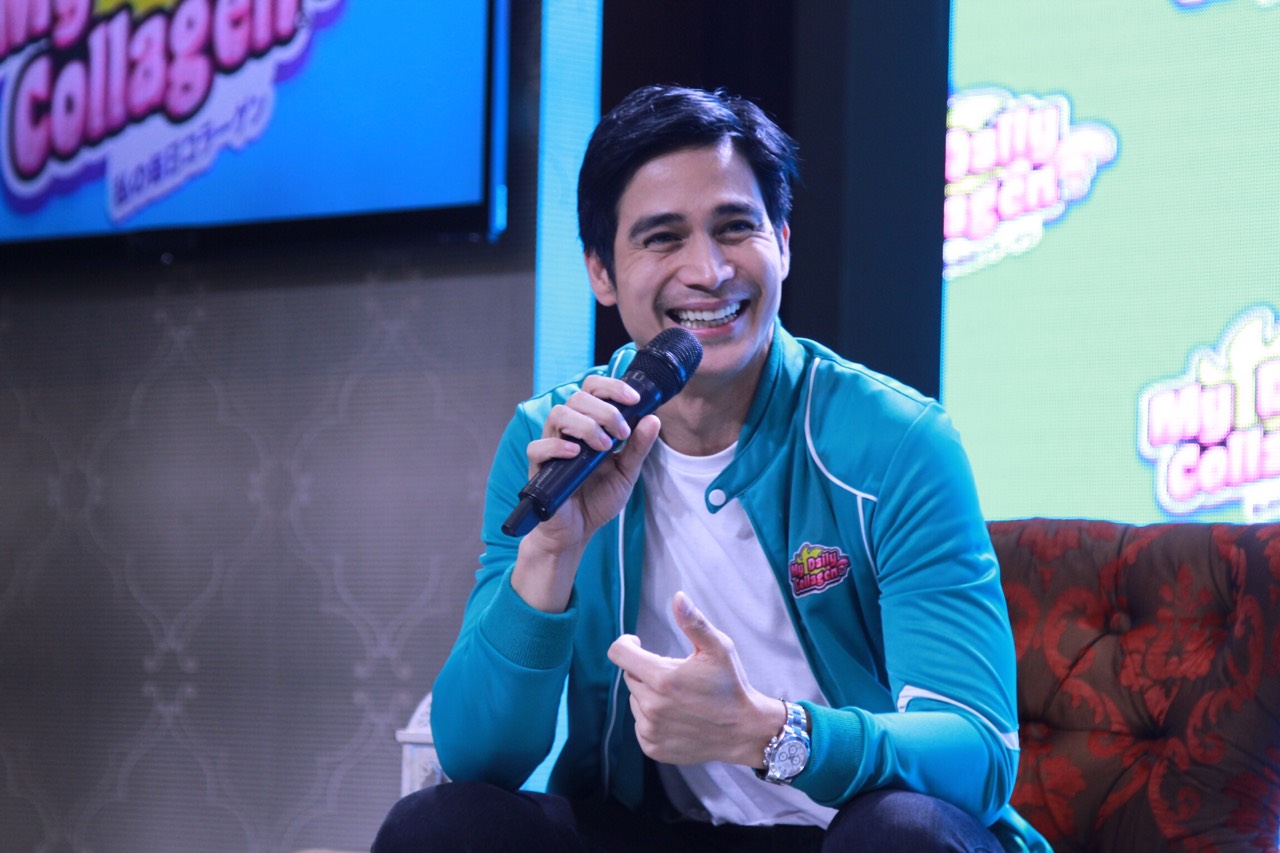 Looking at him, one can easily conclude that the actor takes really good care of his wellbeing –something that he encourages everyone to do likewise.
May 31, Cities Events Place, Quezon City – A press conference was held introducing Piolo Pascual as the new ambassador of My Daily Collagen. My Daily Collagen is a collagen drink formulated and bottled in Japan, produced by Global Wellness Enterprise, a 100% Filipino owned company.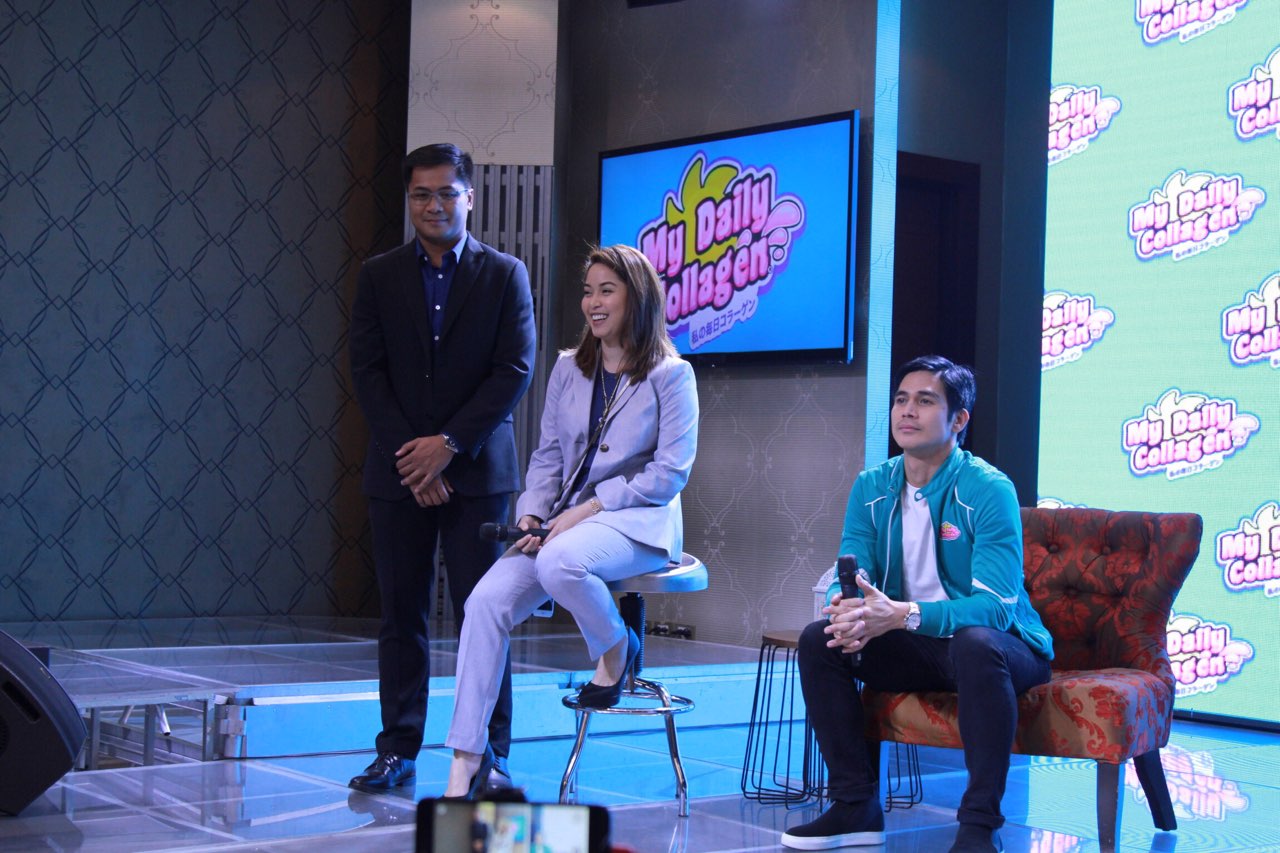 Global Wellness Enterprise Marketing Head, Oliver Andaya Salas, said that if Piolo Pascual is a product, he would be My Daily Collagen, as Piolo has been dynamic ever since, despite his age and his busy career, continuing to prioritize wellness and never missing a day to exercise and to eat healthily.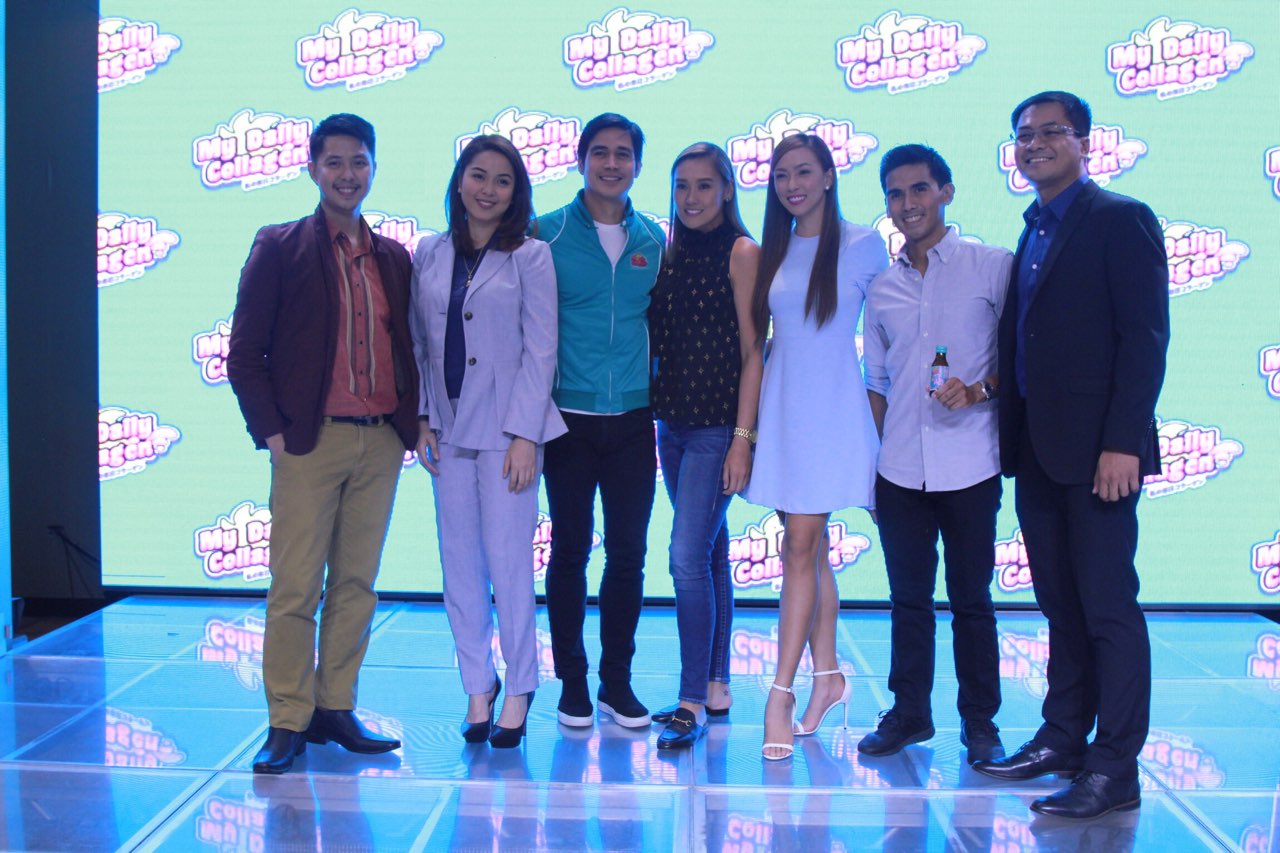 Anna Perez, President and CEO of Global Wellness Enterprise seconded that Piolo is ideal to have their product endorsed. "I wanted to bring this kind of wellness consciousness to the Philippines, with Piolo as our brand ambassador," she said. "He is a real gentleman at hindi s'ya pabigat sa staff," she adds.
Piolo and his wellbeing
"I am aging, and to prevent injuries, I need collagen to protect myself. It's not just a skin enhancer, it has a lot of benefits," Piolo Pascual said during the press conference.
According to Piolo, he had bone injury one time by playing badminton and his doctor asked him to take collagen, specifically Type 1 Collagen. According to Piolo, it was as though he was really meant to endorse My Daily Collagen as it offers the exact type of collagen his body needs. Piolo said that the collagen drink does not only help to repair his bones, but also protect himself from pollutants and free radicals.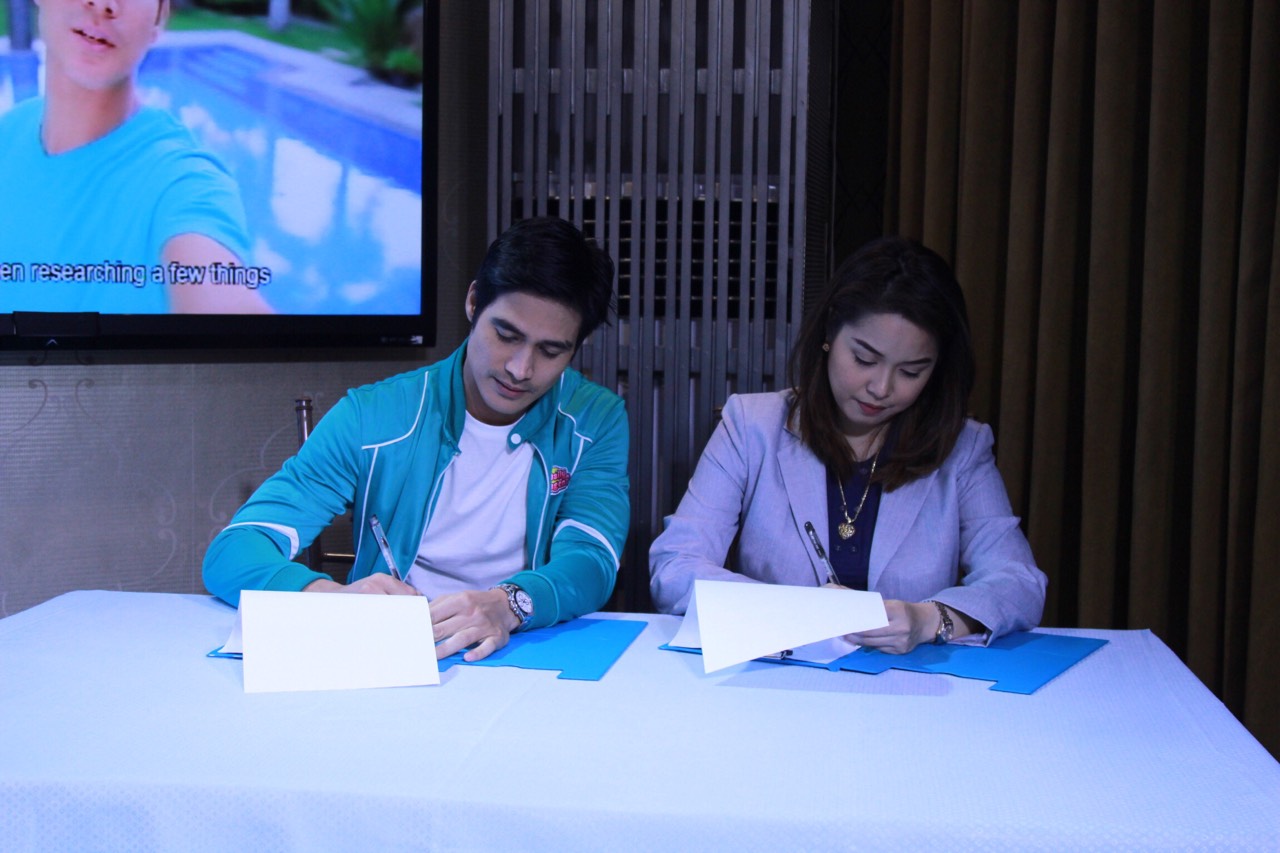 According to Piolo, he initially thought that collagen is only taken by women. However, he did a research and found out that collagen is good for everyone. "[My Daily Collagen] is safe for everyone. People think it is a beauty product or skin enhancer, but it's a super protein. It has all the benefits that we need. I take it at night as it helps me with my sleeping habits and every morning to increase [my] energy levels. It's delicious. It's mango flavoured. Nakaka-addict s'ya actually," said Piolo.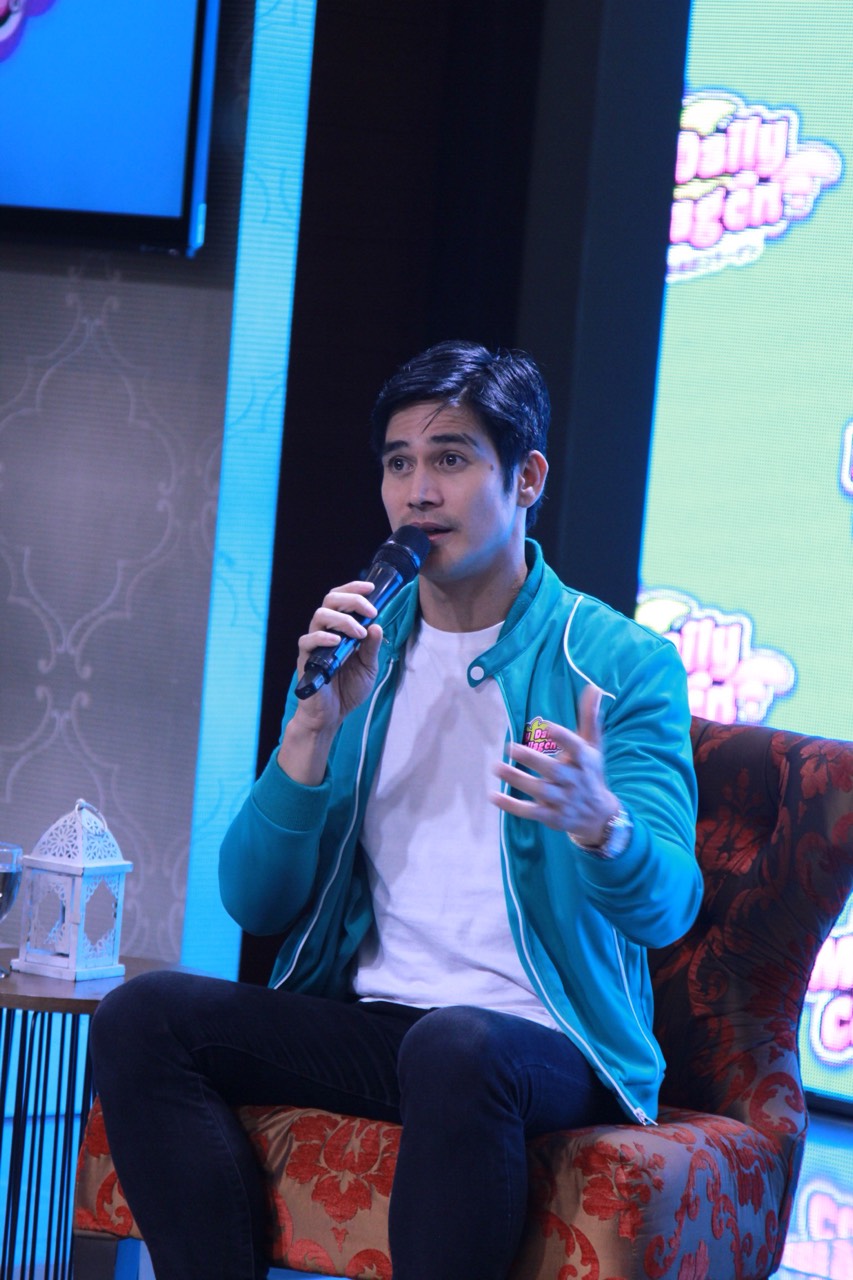 What's Next for Piolo
Always busy with various projects both as an actor and a film producer, Piolo indeed needs "My Daily Collagen" to cater to his daily vitamin needs. His film company [Spring Films] that produced the very successful "Kita Kita" is now coming up with four new projects. First is a movie about Marawi, then there's "Hayop Ka," an animated movie about cats and dogs, then there's a Cinemalaya entry "Kuya Wes" starring Ogie Alcasid, and finally, a launching film of Iñigo Pascual and Maris Racal's love team.
"They offered me film projects, pero ang hirap isabay sa soap [opera]. I begged off from doing films. Hopefully pagkatapos meron, pero next year na," the actor said.
Family Plans
When asked about his future plans, Piolo said that there are so many things he wanted to do. When questioned when he wants to have another kid, Piolo shared that maybe, he would be having a kid nine years from now.
"Baka pag 50 [years old] na ako. Seryoso, gusto ko pa kasi mag-enjoy sa buhay ko eh. I'm 41 now I've got about a couple of years and bago tumanda ng lubusan ang nanay ko, syempre gusto ko siyang bigyan ng bagong apo because she always makes me kulit," he said.
Meanwhile, Piolo has also been asked about his current sex life, following a question about MY Daily Collagen's effect on one's sex life. Piolo confirmed that he is single right now, exacting that he had no sex life for the last 12 months. "I tried to surround myself with people para hindi ako nagiisip ng mga ganong bagay. Trabaho na lang muna. Wala pa kong oras. Kaya hindi ako lumalabas mag-isa eh," he said.
[My Daily Collagen is available in Mercury Drug, Rose Pharmacy, and South Star Drug nationwide! For more updates about My Daily Collagen, just visit Facebook and Instagram @mydailycollagen, or visit https://www.globalwellnessph.com.]