Transgender and fashion designer gets discriminated in a branch of popular international brand H&M
H&M released a statement saying that the treatment was shocking as the brand celebrates diversity and respect to their customers
Last June 20, transgender Paolo Adrian Bataller posted about the discrimination he experienced at one clothing store in the Gateway Mall, Cubao.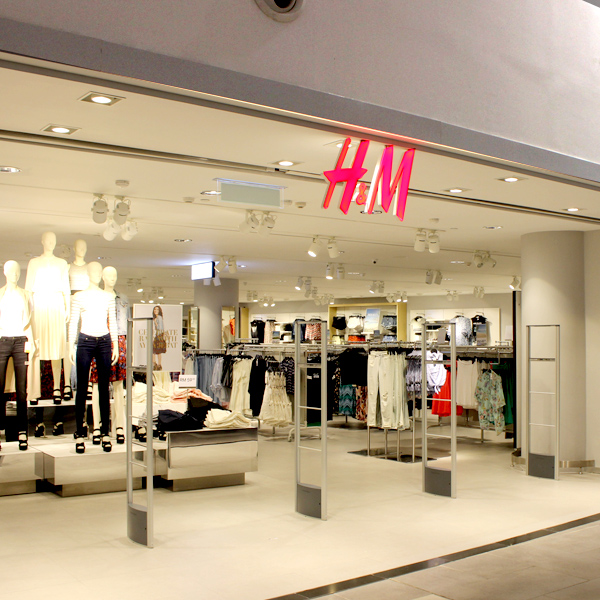 In a Facebook post, she stated that she passes by H&M Gateway every day. They were then conducting a sale and she has an upcoming beach trip, she decided to try out a swimsuit.
But as she was about to fit, the staff stopped her saying that men are not allowed to fit in the fitting room.

"I don't usually post stuff like this on social media but in the spirit of pride month I decided to speak up.

Everyday I pass by Gateway on my way home and today I decided to go to H&M because they're on sale and I have an upcoming beach trip. So I picked a swimsuit and when I was about to fit it, a staff in the fitting room stopped me."
As Adrian explained that she is a trans woman, the staff told her that the swimsuit will get worn out if worn by a male. When she said that she will pay for it, she insisted that it was not allowed and Adrian should just talk to the manager.

"Staff: Sorry sir pero bawal po magfit ang lalaki ng swimsuit na pambabae.

Me: Huh? Bakit? But I'm transgender.

Staff: Kasi po mas nasisira po yung mga swimsuit pag lalaki nagfifit.

Me: Edi pag nasira edi babayaran ko.

Staff: Hindi po talaga pwede.

Me: Discrimination yan. Kahapon nakapagfit naman ako ng swimsuit dito (true story)

Staff: Itawag ko na lang sa manager."
It turns out that the manager did not face her and she didn't get the chance to fit the swimsuit.
Adrian is currently a fashion designer for popular brand Folded & Hung and as someone who works in the fashion industry, he is deeply disappointed with the incident. She also said that the staff who didn't allow her is gay but he only raised his voice while emphasizing that she is a man.

"Ending up, they didn't allow me. As someone who works in the fashion industry, I am deeply disappointed. No one should ever be restricted in fitting or buying the clothes they want, regardless of gender. Take note, the staff who didn't allow me is gay and I thought he would be more understanding. Instead, he just raised his voice and emphasized that I'm a man. As someone who identifies herself as a woman, this is very hurtful and offensive."
"I hope this never happen again to my fellow transwomen or to anyone who just want to express themselves freely. I also hope that H&M revisit their policy because their current one is obviously discriminatory. Lastly, to anyone who will experience what I experienced today, don't be afraid to speak up and uphold your right.

#HappyPride #PrideMonth2018″
Adrian said that she has never experienced this kind of discrimination before and it'll hopefully be her last "because it's not a good feeling to be discriminated ."
In a statement released by H&M, they stated that they were shocked about the treatment that Adrian experienced as it is totally unacceptable.
"We are very sorry for the experience she had, that should never happen to her or anyone," Communications Head Dan Mejia said in a statement sent to GMA News Online.
Adrian said that the brand has apologized to her and she appreciated their quick actions regarding the issue.