Casket and body of a father was forced to be ridden in a 'tora-tora' after the hearse failed to show up at their house
The family is asking the funeral parlor to issue a public apology and to return the money they payed. 
One family was forced to put their father's coffin to a 'tora-tora' after hearse became a no-show at the funeral.
According to one daughter, Liza Cabigaz, they rented a hearse for P12,000 at one funeral home to drop off her father's body at the church for a mass.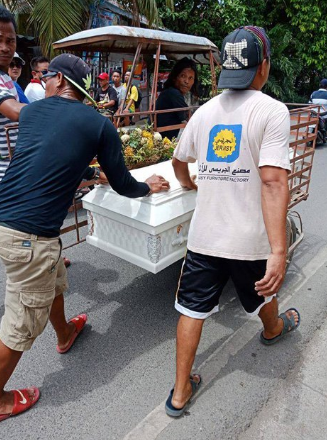 It turns out that the hearse didn't arrive on time and they got forced to put him in a tricycle just to arrive at the mass on time.
"Para talaga kaming nag-fun run na naghatid sa aming ama. Nahiya ako dahil para kaming naghatid ng baboy," she said at an interview with ABS-CBN.
She added that when they arrived at the church, the hearse arrived. The funeral home's officer told them that the driver got sick which is why he wasn't able to comply with the given schedule.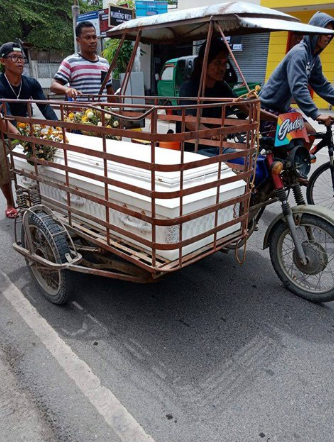 Sanny Abenido, which is the cousin of Cabigas, stated that they just wanted to teach the funeral parlor a lesson so that it won't happen again and others won't experience the same situation.
"Gusto ko lang matuto ang funeral parlor na hindi na maulit pa ang nangyari sa iba nilang client,"
The Cabigas family are asking the funeral parlor for a public apology and to return the money that they paid.