Woman gets hurt after asking for payment from the person who owes her money
The borrower chased the woman with a long knife and even tried to hurt her
In the end, the borrower still refuses to pay her debt
We know how hard it is to ask for money from someone. But sometimes, when the need arises and we are already short on budget, we can't help but ask for help from someone we know and trust. It's embarrassing sometimes but we have to be courageous enough to ask for what we need. We just need to commit and make sure to pay back the money we borrowed.
However, sometimes it's not only the borrower who is embarrassed but the lender as well. If we are the money lender instead, how do we even ask them to pay back the money they borrowed? It's hard enough to remind them of their debt but it's even harder to come to them personally just to ask for the money they owe. After all, we wouldn't want this to happen to us…
LOOK: This woman shared her story after getting chased by a sharp and long knife by the person who borrowed money from her.
Facebook netizen, Bella Tanaya posted on her Facebook account the frightening story of what the person who owes her money did to her after she asked her to pay it back.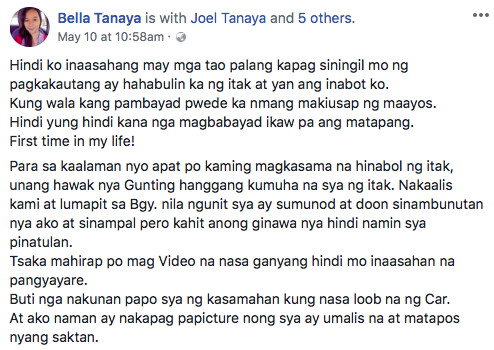 On her Facebook account, she shared how she was chased by an "itak" after she asked for her money back.
According to Bella, there were four of them who were chased by the woman who borrowed the money. At first, it was only scissors that was pointed at them but it seems like this is not enough for the borrower as she gets a long and sharp knife and chased them.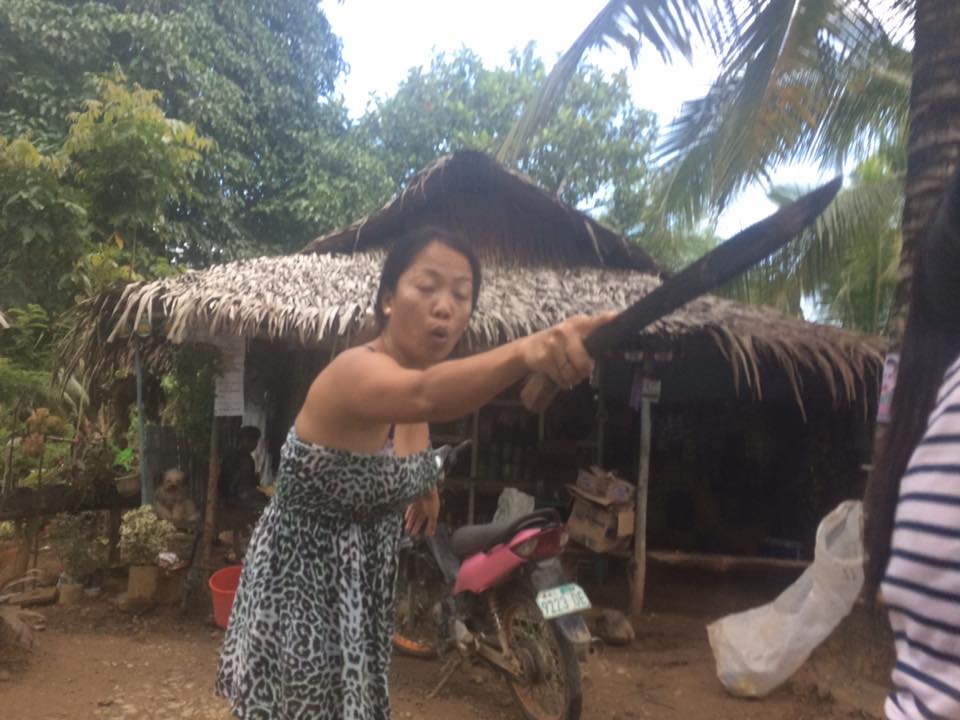 This resulted to Bella getting wounds on her chin and chest. When she reported the incident on the barangay hall, the borrower still chased her there and even pulled her hair and slapped her.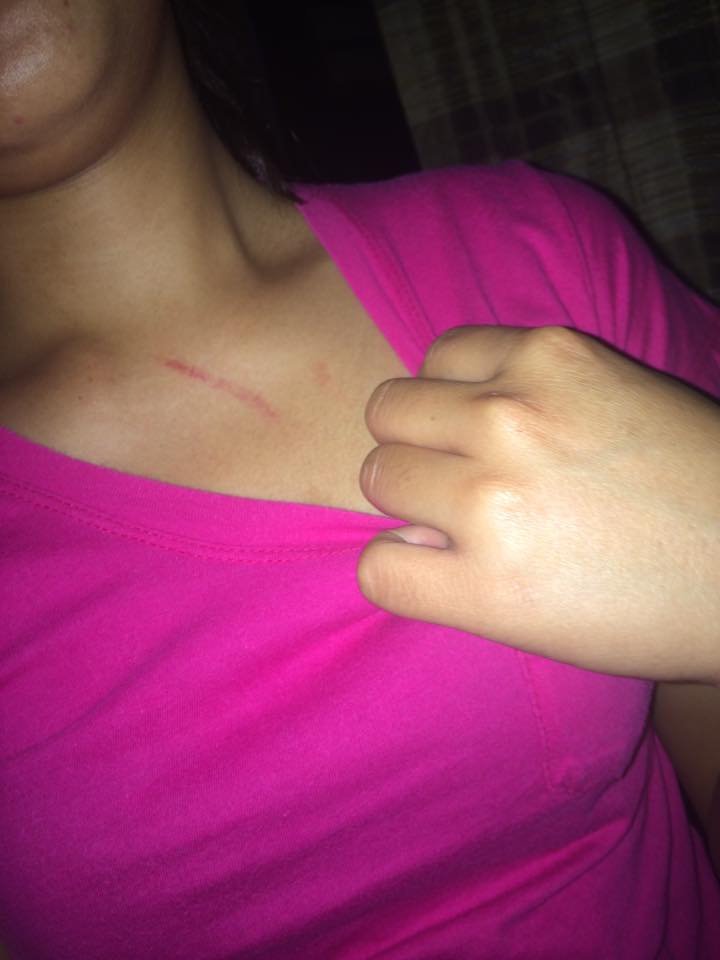 Netizens also shared their sentiments over what happened and some even advised her to file a case on the woman. Some netizens also shared some of their own experiences when it comes to asking for their money back.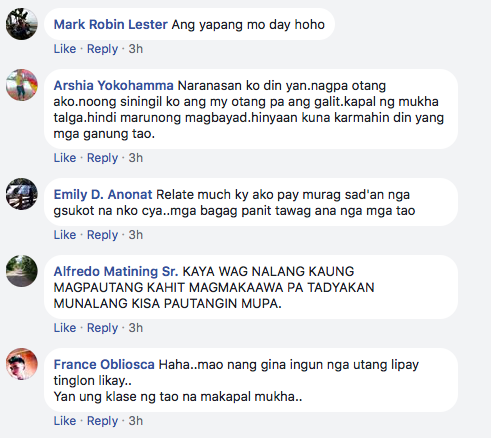 Ultimately, there was no update on whether Bella was able to get her money back. Unfortunately, instead of getting home with her money, she went home with a scar and traumatic experience.
What do you think about this? Share your thoughts! (Photos grabbed from Bella Tanaya's FB)