Cloud 9 Resort's surf tower is the top spot to watch the waves
A netizen's post shows how the place was left with big amounts of trash left by people
Siargao recently has been making waves – no pun intended – and everyone just wants to go there especially this summer when you had been preparing for the ultimate get-away to have the sun kiss your skin, the sand between your toes and the surf under your surfboard.
With the influx of tourists along with local "bakasyonistas",  a netizen expressed the dismay and disgust when a vacation turned into trash-filled extravaganza in Siargao's Cloud 9 Resort.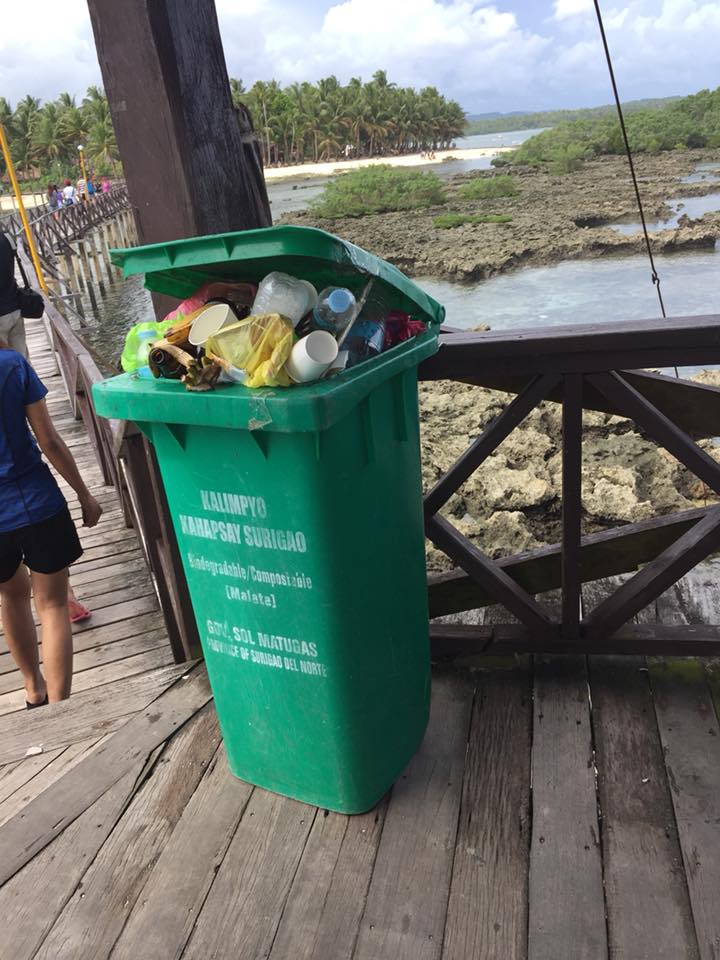 Siargao's Cloud 9 Resort is a reputable spot for many surfers and travelers alike for its surf tower that is perfect for watching the incoming waves.
In their Trip Advisor comments, many commented that the tower is old and worn but adequately maintained. What's interesting is that a netizen caught a video of it with a massive amount of people inside. It was captioned with "pono na gajud and isla" ( the island is full).
With the vast amount of people inside the tower who watches the waves while eating, the place has been trashed with garbage, majority of which looks like food packaging from people.  The netizen posted the said video and photo with an expression of dismay and concern.

"Amu ini mga tao kaina sa tower, tapos amu ini tag bohat nila 😭😭😭 pag jawa man 😡😡😡"
(These people inside the tower, then this is what they did – demons!)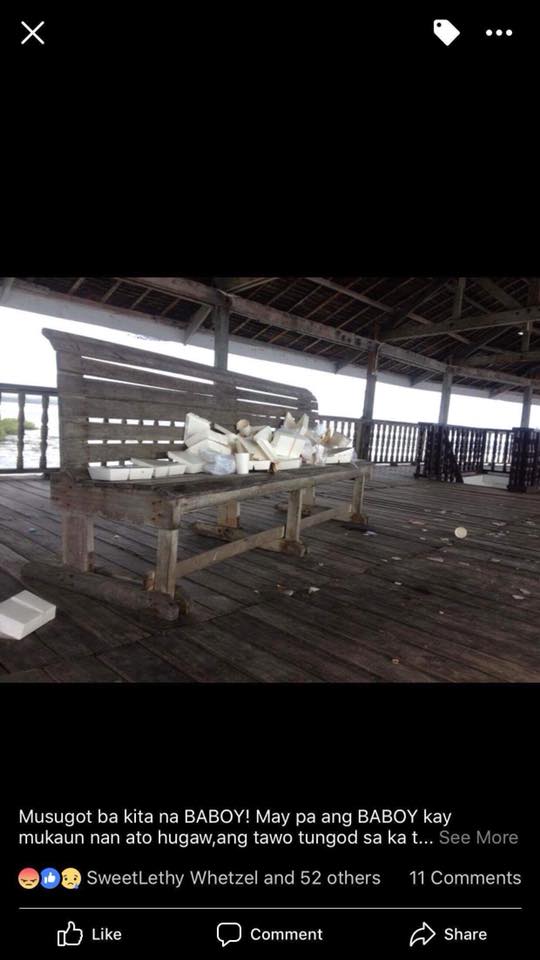 Netizens from all over gave their five cents about the trash issue in this Siargao spot. The comments were not just about the place but our widespread issue of littering and lack of self-discipline.




Garbage has always been our prevalent issue. We had been drowning in this problem with no resolution and still, there should be at least our self-discipline and concern for other people who will use the place next. What's disconcerting is that the video and the photo have represented that discipline and concern has been thrown out the window by leaving such big a mess.
Video and photos grabbed from Philmar Alipayo and Trip Advisor