Netizen posted and shared a video of how a customer allegedly insulted supermarket clerk
Netizens got angry over contemptuous attitude of the supermarket customer
"The customer is always right" 
This statement has always been the rule and motto of workers in the business industry. Employees strive to give the customers utmost care and excellent service.
However, we all know that this motto isn't always right and justifiable especially if the customer is really on the wrong side.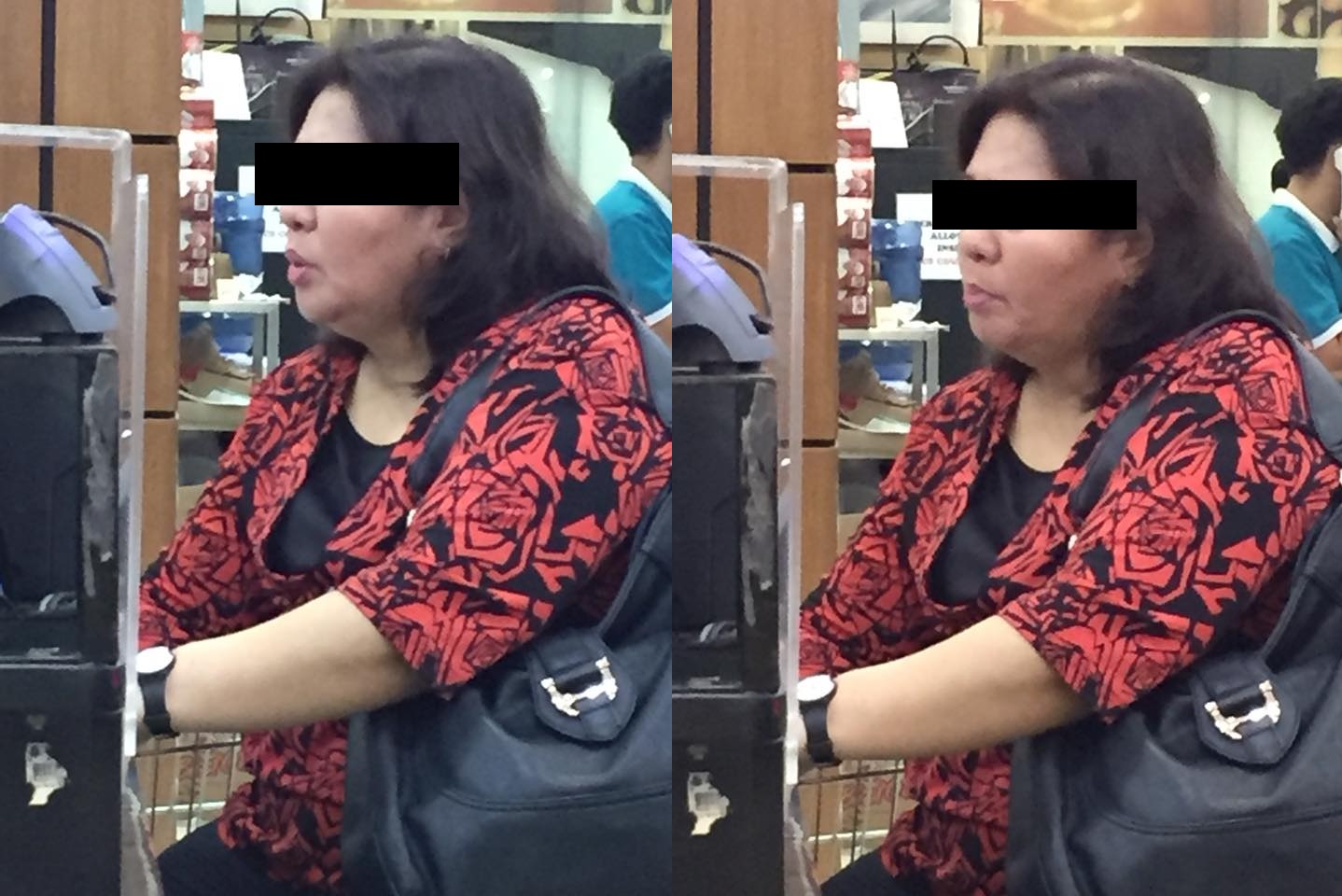 READ: On a Facebook post shared by one netizen, she narrated how a certain customer allegedly disrespected and insulted a new supermarket clerk.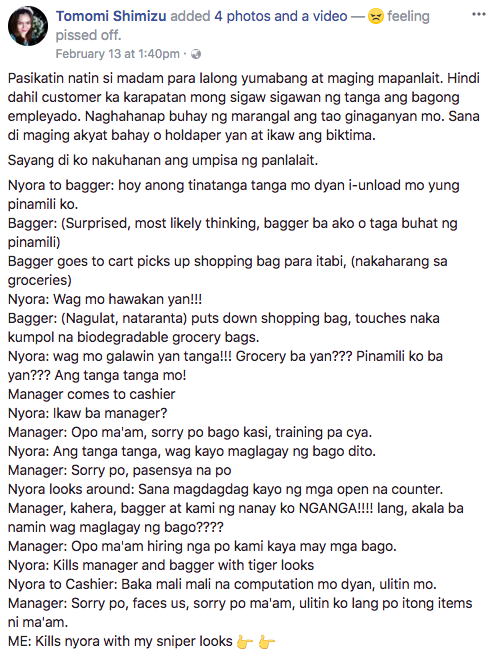 Post reads: "Pasikatin natin si madam para lalong yumabang at maging mapanlait. Hindi dahil customer ka karapatan mong sigaw sigawan ng tanga ang bagong empleyado. Naghahanap buhay ng marangal ang tao ginaganyan mo. Sana di maging akyat bahay o holdaper yan at ikaw ang biktima…"
Based on the post, a supermarket customer allegedly throws very demeaning words towards a new clerk when the latter was not able to attend urgently to her demands. Based on the conversation overheard by the Facebook netizen, the customer appeared to be really irritated to the supermarket bagger and even addressed him with degrading words like "tanga" and "bobo."
Additionally, based on the post, the customer even talked to the manager and verified if the bagger is really new to the job.
"Ang tanga tanga, wag kayo maglagay ng bago dito," said the customer.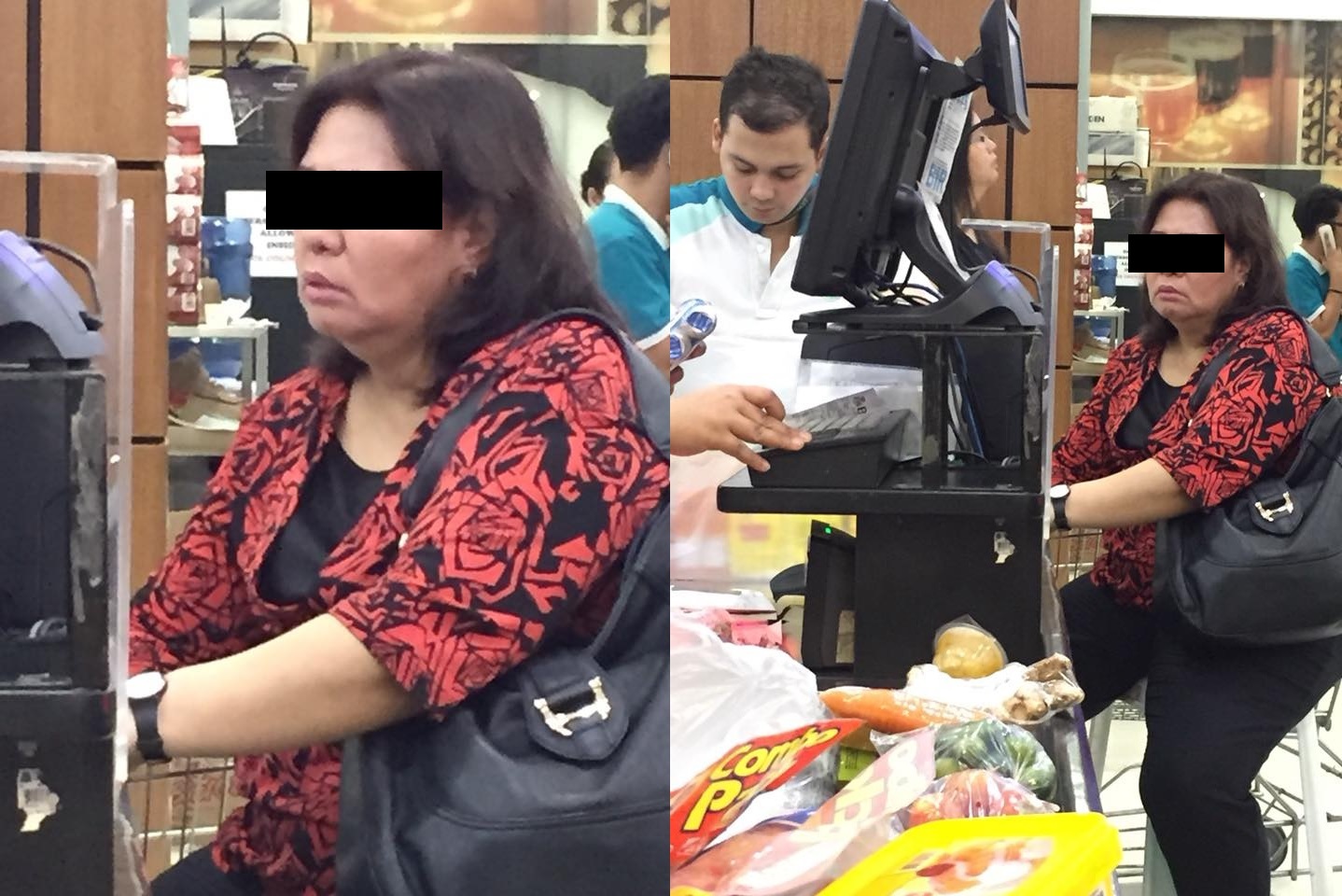 Aligned with the motto, "the customer is always right," the supermarket staff did not react anymore and just apologized for the inconvenience they may have brought to the customer.
The said post went viral and many netizens expressed their anger over the incident.







The netizen who posted also commented additional information regarding the customer.

According to this, the customer is actually a regular to the supermarket and this is not the first time that it happened.
The post went viral with almost 10,000 shares and 5,000 reactions on Facebook.
Some customers may think that they are the boss of others just because they are the ones paying. However, let us not forget that being respectful of other people is also very important. Everyone is striving and working hard. Saying a simple 'thank you' for their service could really make someone's day. After all, "respects begets respect."
What do you think about this? Share your thoughts! (Credits to the owner of the post and video)