Netizens are calling out Noli De Castro and Ted Failon for victim-blaming
A woman filed a complaint after being allegedly harassed by an Uber driver
Noli De Castro and Ted Failon gave a commentary about the said incident in their morning  radio show
Victim- blaming is still very apparent in our country. Despite our efforts to remove it, some people are just too invested in their own comments and beliefs.
Just like these two reporters who eventually got called out for victim-blaming…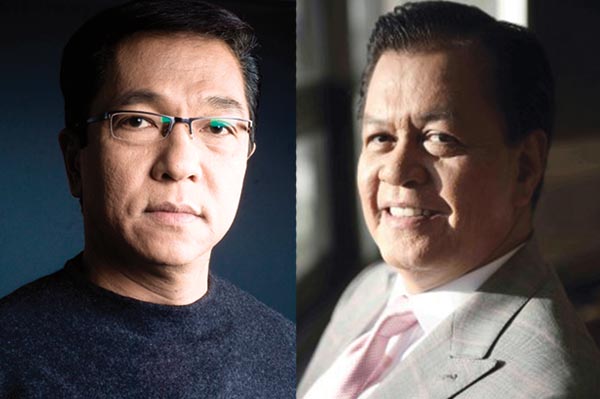 In one recent reported incident, a woman filed a complaint after being allegedly harassed by an Uber driver. Based on the reports, the woman had fallen asleep in the front seat and the next thing she knows when she opened her eyes is that the driver's face is just an inch away from her, seemingly trying to kiss her.
Reportedly, the Uber driver got arrested last Sunday by police officers following the accusations.
In line with this, reporters Noli De Castro and Ted Failon were quick to give commentaries about the incident on their morning radio show. However, it seems like listeners of the radio program weren't glad to hear them engage in victim-blaming.

Reads: "Ted Failon and Noli de Castro reporting about an Uber driver sexually harassing his passenger who sat on the front seat. Nonverbatim. Noli: wag kasi mauupo sa harap dapat sa passengers' seat talaga. Ted: wag na kasi matulog sa sasakyan"

Reads: "'Bakit kasi sa harapan umupo. Dapat sa likod.' 'Wag ka matulog' – comment ni Noli de Castro dun sa babaeng hinalikan ng Uber driver habang tulog. Bobo mo po."
Based on the posts, the two reporters gave comments stating that the woman shouldn't have fallen asleep in the first place and that she shouldn't have sat in the front seat. Netizens pointed out that this is a clear case of victim-blaming and should not be tolerated. They also shared what a shame it is to hear comments like that coming from two influential journalists.

"They should undergo gender sensitivity training. Victim blaming comments. Nakakahiya, mga batikang journalist daw sila."

"Sobrang ignorant talaga sila mag comment palagi. To think naging VP si Noli. Makes you wonder kung ano ba talaga iniisip natin when we elect leaders."

"Grabe no? A clear case of victim blaming…nakakahiya 'tong mga to…"
Ultimately, no matter the situation, victim-blaming isn't just the way to go. Regardless of what the victim is wearing, where she sits, or whether she fell asleep or not, the victim is the victim and it is not their fault. How about we teach those who were accused of harassing people to not engage in these kinds of activities, instead? Engaging in any form of harassment is not an accident but a conscious choice, just like victim-blaming.
What are your thoughts about this?