This restaurant in Manila just tried to scam a foreign tourist
Tourist was charged 3,000 Canadian dollars for a meal and a drink
Tourist shares a secret video of the scamming incident 
This foreign tourist shared in a Facebook post a video that he secretly took of a restaurant in Manila where he was reportedly scammed to pay 3,000 CAD.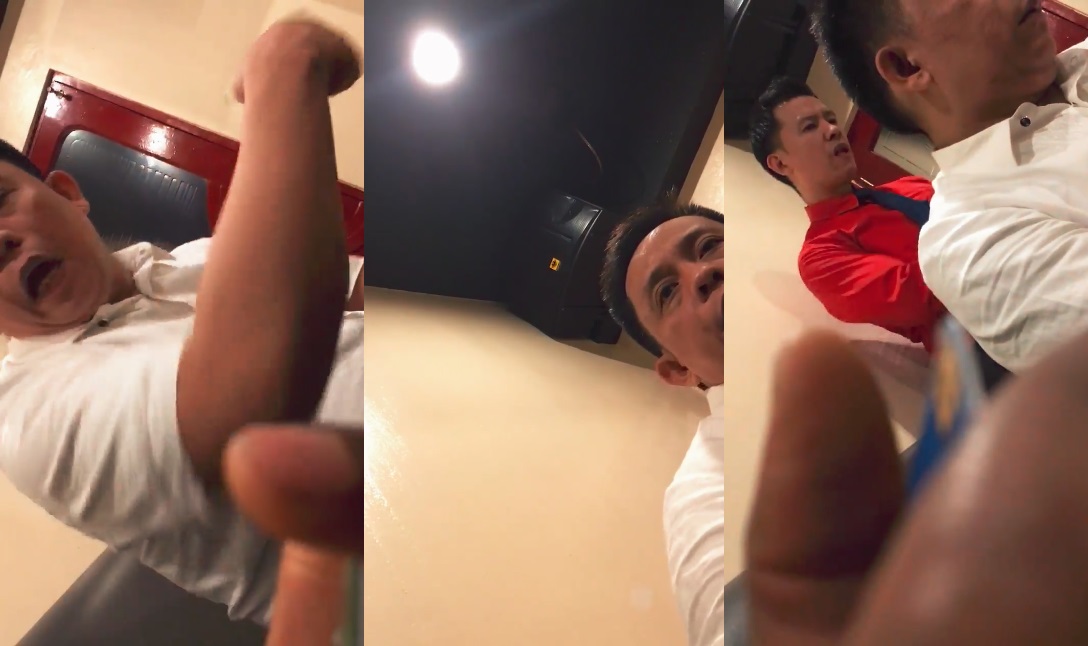 Post reads: "Welcome to Manila, Philippines. Where you can ask for a drink and food and end up with a bill for $3,000 Canadian. As soon as they notice that you are a tourist the scamming game starts. At the end, this guy took my passport. He even said I should call someone to send me money on Western Union!"

According to the Facebook post, he just ordered a drink and a meal but was shocked after finding out that he got charged 3,000 Canadian dollars in his tab, which is roughly around 123,000 pesos! He also shared a video of the scamming incident that he secretly took.
It can be seen on the video that the man who appears to be the restaurant manager keeps on insisting that he pay the 3,000 CAD bill. The manager even threatened him that they will be reporting him to the police if he does not pay but later on said that they wouldn't want it to end up in having to send him to jail so he should just pay up.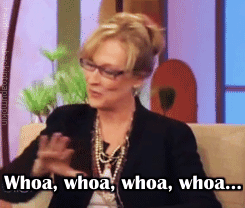 Luckily, because the tourist is not as ignorant as the restaurant thinks, he just said that he doesn't have that much money on him and instead took a video of the whole scamming incident without them knowing. However, the manager still did not give up and even suggested that the tourist contact his friends or family in Canada and send the payment via Western Union!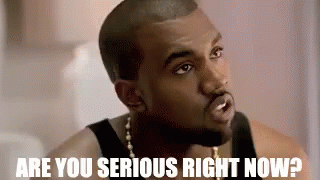 You think that's the end of it? We're afraid not because it looks like the scamming incident already started even before he got to the restaurant!
Based on the statement that the tourist commented on his own post, he was scammed first when he rode a taxi to take him to a nice restaurant and drove him there. It looks like the taxi and the restaurant are connected because he was charged Php 2,000 for the whole 15 minute ride of going to the restaurant.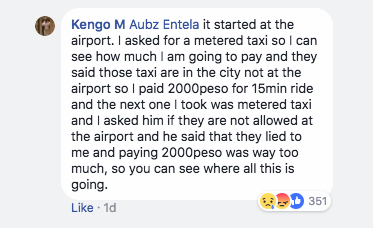 Post reads: "it started at the airport. I asked for a metered taxi so I can see how much I am going to pay and they said those taxi are in the city not at the airport so I paid 2,000 pesos for 15 min. ride and the next one I took was metered taxi and I asked him if they are not allowed at the airport and he said that they lied to me and paying 2,000 pesos was way too much, so you can see where all this is going."

"The first mistake was telling the taxi to just drive me to a nice place apparently they are all connected. So they automatically thought that I was loaded. It looked like a karaoke bar/ restaurant."
Although the tourist did not mention any name of the restaurant, based on one of his comments, it appears that he was scammed at the Club Apeiro Entertainment and KTV bar at Roxas Blvd., Pasay City, Manila.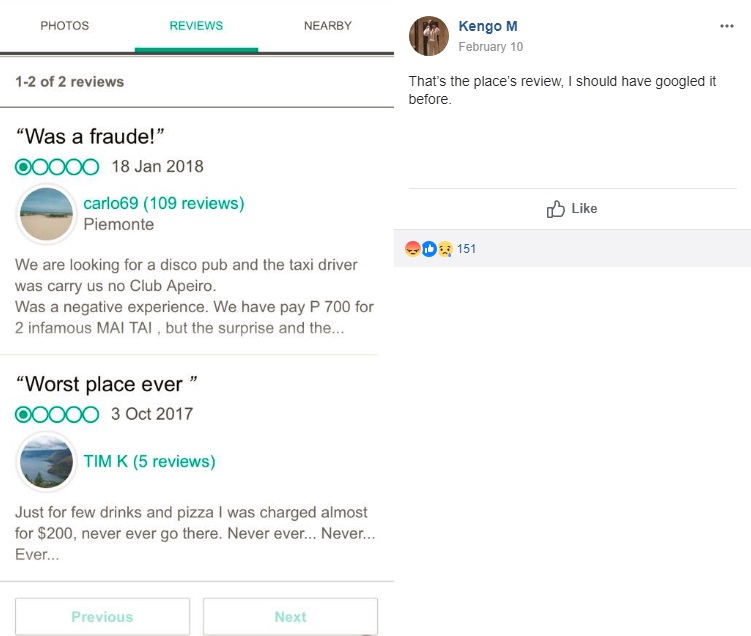 In the end, he was still forced by the restaurant management to pay 1,000 CAD for the meal and the drink. The tourist shared how disappointed he is in the Philippines and the Filipinos.

"They took $1,000 by force! you can't talk to anyone here without them getting something from you, it's ridiculous. I am disappointed in Filipinos."
The post has gone viral with 1.3 million views as of the moment. Filipino netizens expressed how ashamed they are for the incident and how the restaurant is giving the Philippines a bad name to the tourists.
What do you think about this? Share your thoughts!