A restaurant in Pasay just charged their customer with 34,000 pesos!
Family was shocked after seeing their tab
Hey there, hungry folks! Looking for a place to eat along Pasay area?
Well then before going out, you might want to check how this family just got charged with a 34,000 peso bill! Better read this now than be sorry later!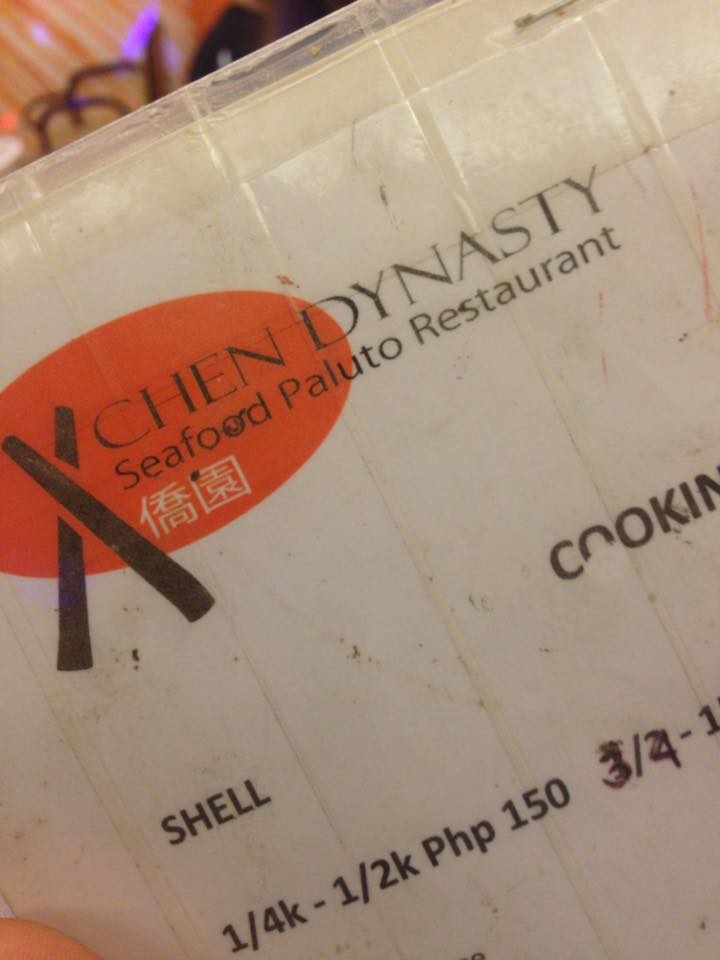 On a Facebook post shared by Aeron Lean, what is supposed to be a happy birthday celebration for their grandmother just gave them high-blood pressures after seeing their food bill.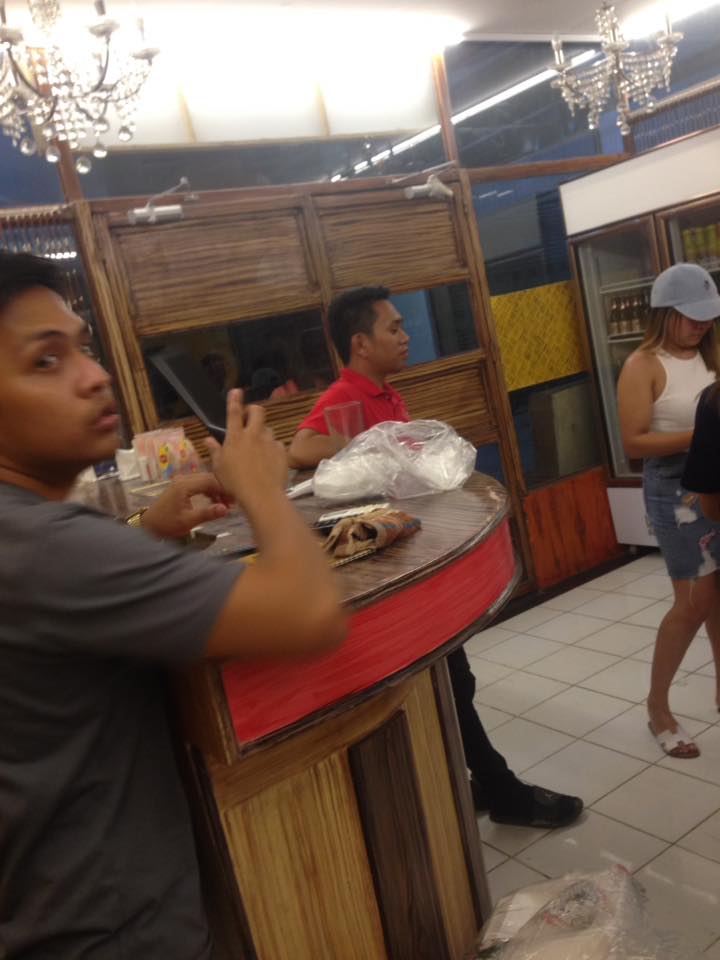 This netizen shared his family's experience after dining in "Chen Dynasty" restaurant in Hobbies of Asia, Macapagal Boulevard.
Chen Dynasty is a "paluto" seafood restaurant in Pasay city where the customers are usually the ones who go out in the market to buy fresh seafood and then give it to them to be cooked.
However, this time, it's different.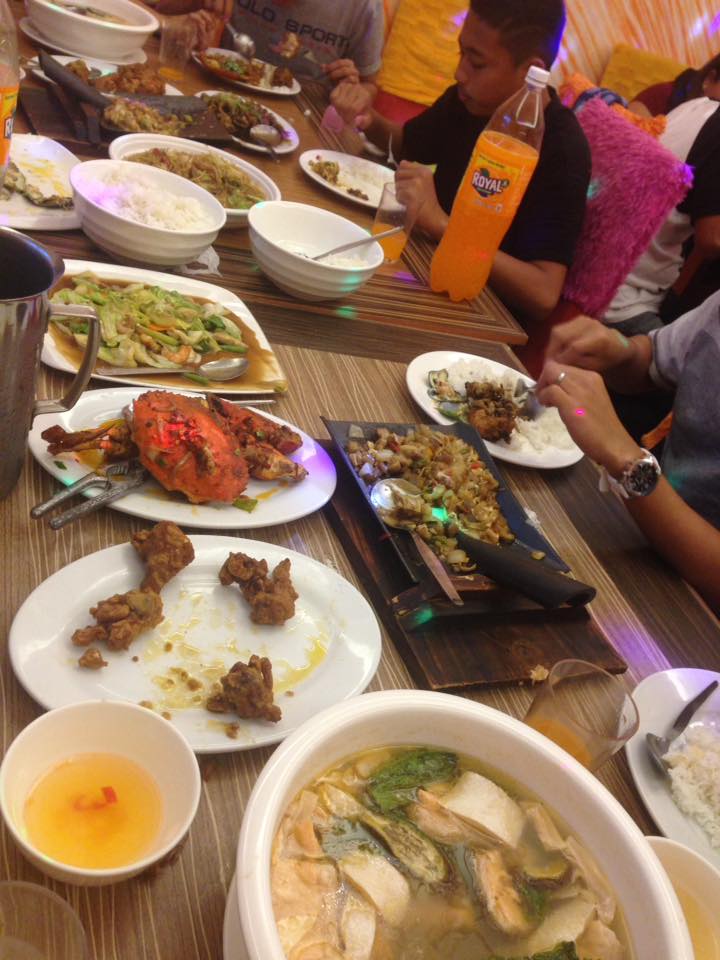 As stated in the post, before they even got the chance to buy their own fresh seafood, the restaurant's service crew told them that they should be the one who would buy the food so they could pick the good ones. The crew also told them that there will be no service charge and even said that if the food is not good, then it's free ("pag di kayo nasarapan, walang bayad").
Of course, would you even say no to that?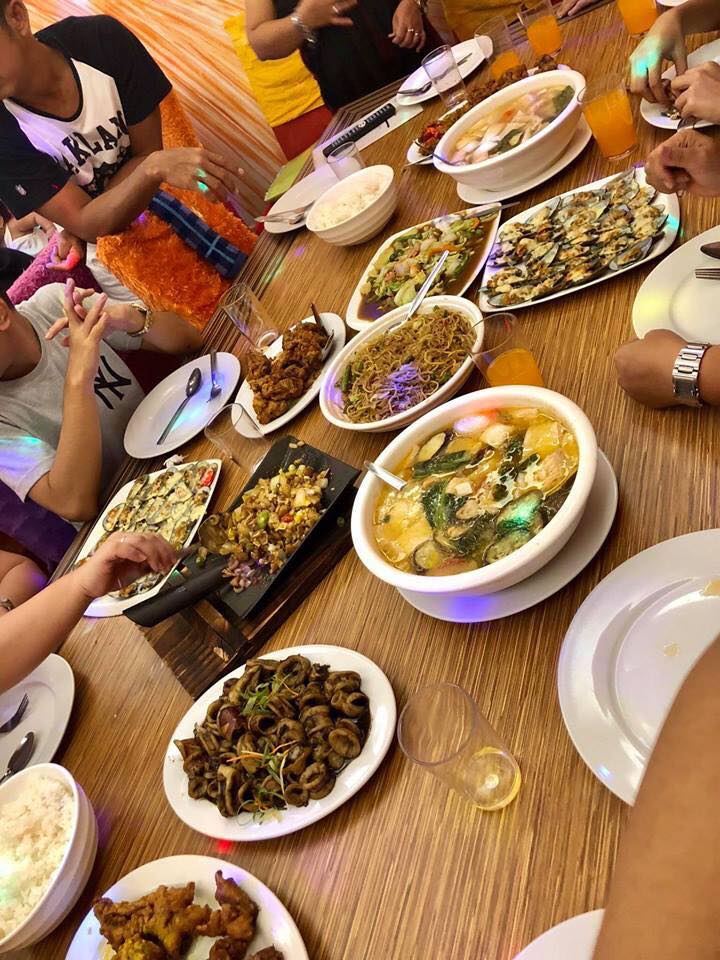 Fast forward, after an hour, the food is served. Now, here comes the exciting part- pay time! All of them was shocked after seeing their tab charged with shining shimmering 34,000 pesos!
And not only that, but there is an inclusive service charge worth 10,000 pesos! Who wouldn't get high-blood pressure after seeing that?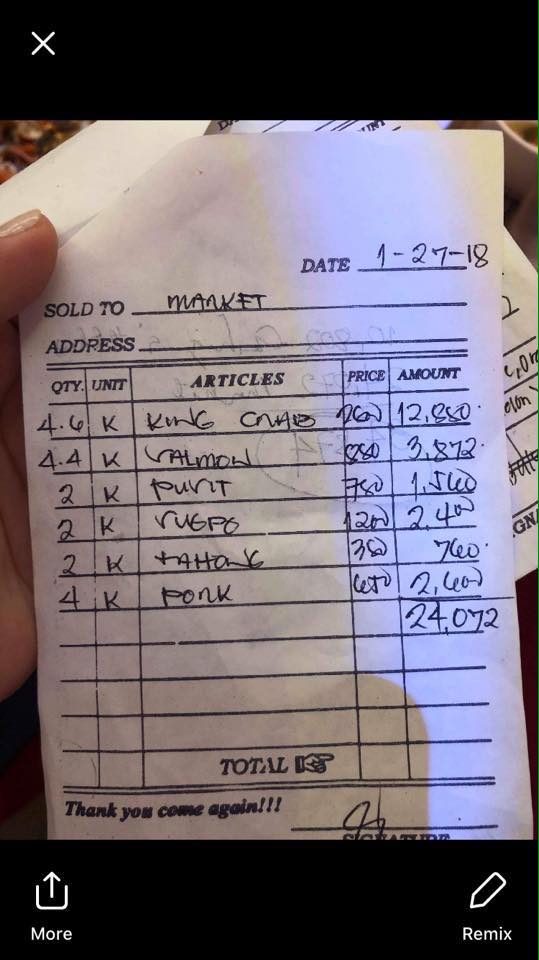 So they negotiated with the restaurant and agreed on 20,000 pesos bill. But wait, there's more! When they asked for an official receipt, the restaurant told them that only 10,000 pesos will be registered. In the end, they just settled the bill and then left.
See story here: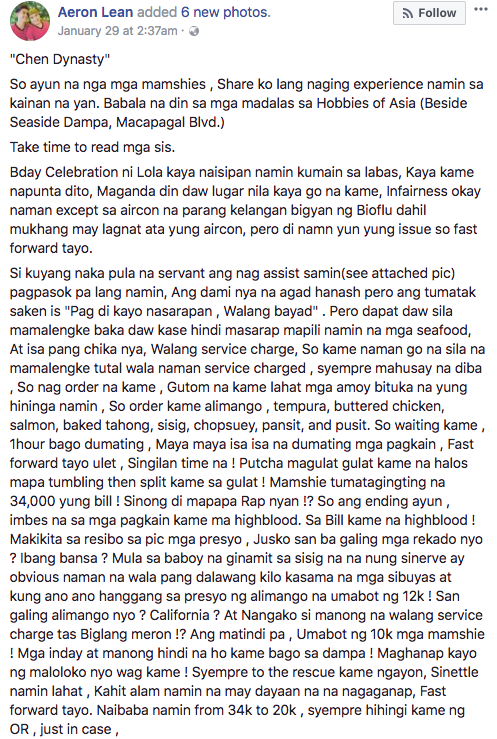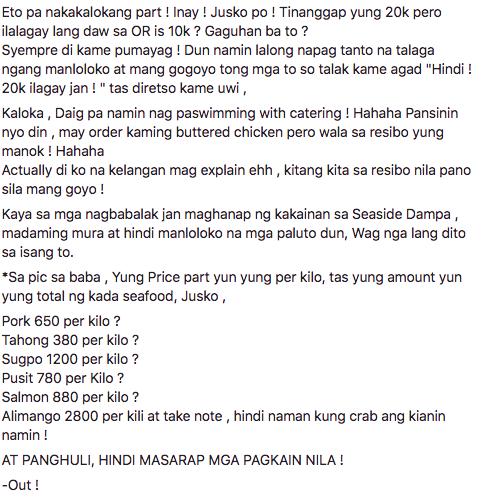 Also, if you're asking, "is the food at least good?" We don't know for sure but this netizen just ended his post with "AT PANGHULI, HINDI MASARAP PAGKAIN NILA!" (Lastly, their food is not delicious!").
So for those who are planning on eating out, just a friendly reminder…  check the food prices first before ordering!
What do you think about this? (Post grabbed from FB netizen, Aeron Lean)