Bundol Bundol Gang failed scheme caught on cam
The rise of Bundol Bundol Gang hits Metro Manila
Just when we thought that Bundol Bundol Gang is one of the things we have already buried in 2017, here are they again strolling in the streets of Metro Manila.
Fail scheme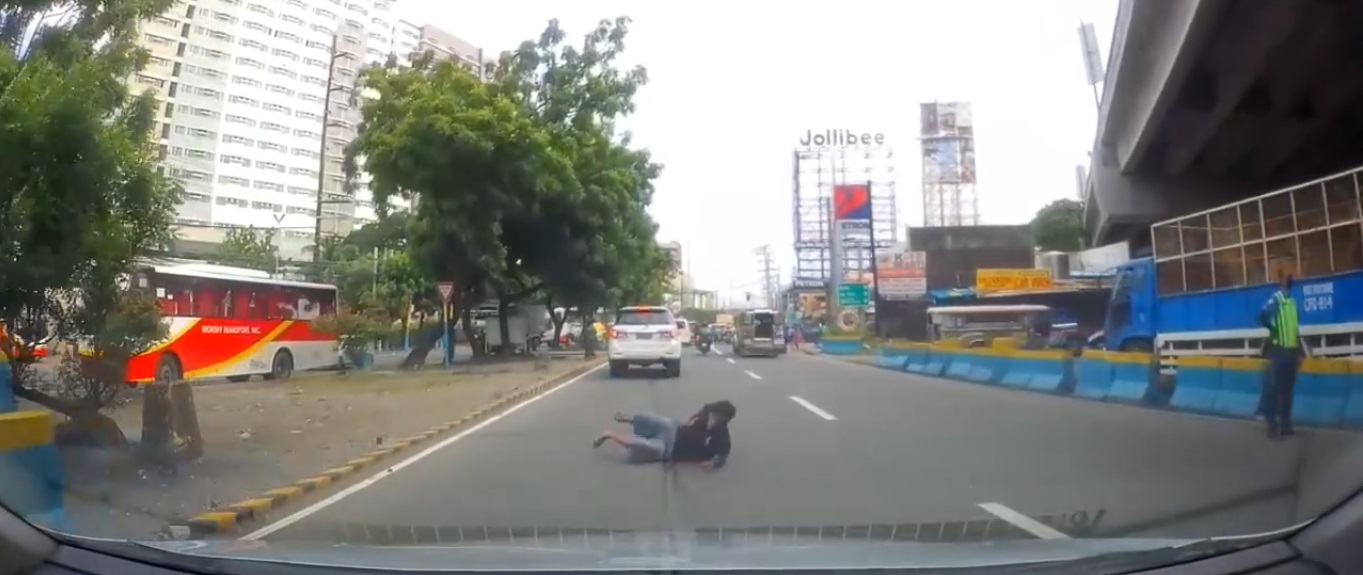 Reported last year on ABS-CBN News, Dr. Melgar Matulac shared his encounter with the new 'modus operandi'. Bundol Bundol gang took its fame when a man suddenly drew himself on the road while an approaching car is in front of him.
As seen on the video shared by a Melwin Enriquez on Facebook, a man appeared from nowhere and jumped in front of the moving car. He then accused the driver of hitting him.
With almost a million views, 13,000+ reactions, and 14,000+ shares, this post alarmed the netizens to be more aware on the road.
The reports also include that most of the incidents like this happened along EDSA-Pasay fronting a hotel. Watch this failed attempt of a Bundol Bundol member caught in a dash cam.