SAMSUNG launches Bigger and Brighter Holidays promo 
It's holiday season every day for SAMSUNG
It's a fresh start, a fresh new year. Why waste time thinking about why you haven't leveled up your television experience yet if you can do something now?
Don't think twice and reward yourself with a brand new Samsung TV.
The best choice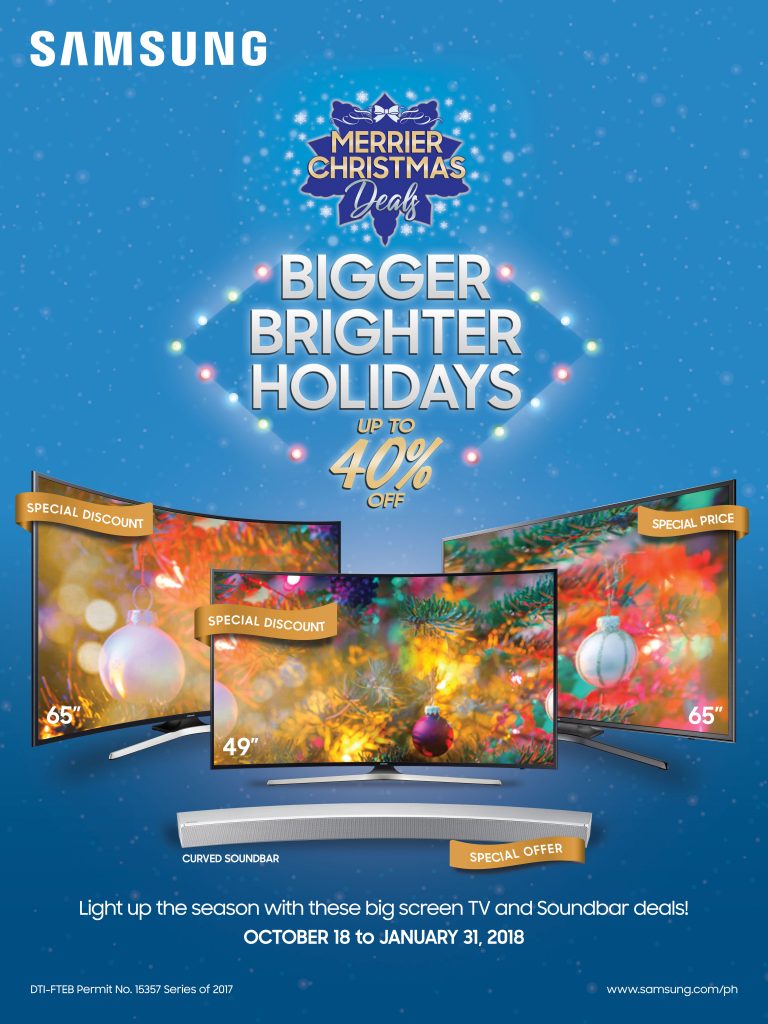 Not only it is of top quality, but it has a wide variety of Smart and LED TVs. It is perfect for your interest. No one can resist a good show after a long and tiring week. And what's a better way to have a life-changing home-cation experience? The bigger and better Samsung TVs.
It's already a month since our grandest holidays but with Samsung, gifts are yet to come as Samsung launches Bigger and Brighter Holidays promo nationwide from October 18, 2017 to January 31, 2018. Get discounts of up to 40% on Samsung Flat and Curved UHD TVs.
Never let the Samsung TV experience slip to your hands.