A tourist found an old man swimming and selling ice cream in the middle of the sea
This old man was found in a beach resort in Matabungkay, Batangas
It's not always easy on some people. While others were fortunate to be born with a silver spoon or have it all figured out, there are others who are forced "to do it all" just to make a living.
Most of the time, these people are the strongest and with them lies an inspiring story.
One Facebook post became viral last week as one tourist named Abbey Hernandez shared what she witnessed during her vacation in a beach resort in Batangas.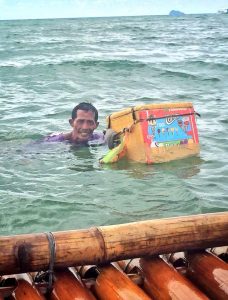 According to Abbey, while they were on a boat cruising around the beach, they saw an elderly man swimming towards them. At first, she thought that he was just enjoying the waters but as he came closer, they noticed what he was carrying.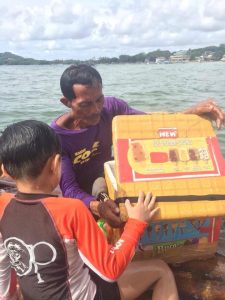 Abbey wrote, "So akala ko talaga nung una nagswiswimming lang si kuya yun pala nagbebenta sya ng ice cream!"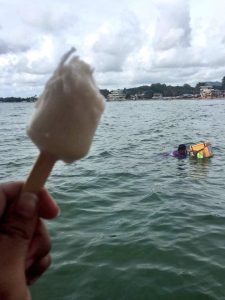 Apparently, this man sells ice cream in the middle of the ocean to those tourists who are checking out the island. He swims towards people with his container.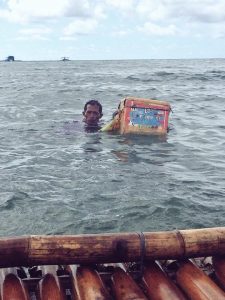 Netizens were both saddened and amused by the old man's work. Most of them salute him for trying his best to provide for his family.
Social media users are also calling the attention of TV networks to feature the man and somehow help his situation.
What can you say about this?