A 30-year-old man from Sweden undergone surgery to give himself a long penis
The Swedish man died after suffering an asthma after the procedure
It's no surprise that a person desires to become more and achieve bigger things in life. One of the most common fantasies of every man is to have a larger area.
You know what I mean, to be able to satisfy his partner's needs in bed, to appear more "manly," and to have that pride within himself.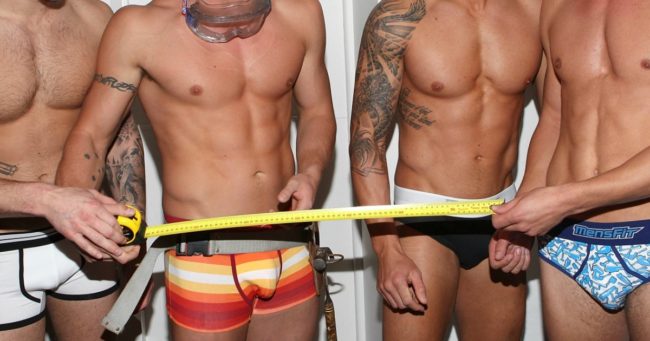 According to statistics, 8,000 men try penis-enlargement surgeries annually. However, no cases were recorded that the patient died while or after the process. Just this one that I'm about to tell you.
Earlier this year, a middle-aged man from Sweden suffered his death while pursuing his manhood dream. He reportedly asked two types of procedure to be done– penile elongation and penile enlargement. Unfortunately, he did not live to see the outcome.
The procedure is usually carried out by extracting the unwanted fat cells from necessary places such as the belly or the thighs.
Doctors said that the 30-year-old man had a minor asthma attack then his health began to deteriorate when they move on from the elongation to the enlargement operation.
The moment that the fat cells were injected onto his private area, the man's heart rate boomed and his oxygen levels fell significantly. Within 30 minutes, he suffered a heart attack and eventually died after two hours of continous CPR and emergency treatments.
As forensics concluded, the incident was caused by lung embolism, in which fat which had loosened during surgery travelled to punctured veins inside the lungs causing blood vessels to rupture.
One case study by the Journal of Forensic Sciences reported, "This is the first described case where a seemingly simple and safe procedure of penis enlargement by autologous fat transfer caused sudden death in a healthy young man."
Other news sources revealed,  "It's a completely useless procedure that never works and disfigures men, and could kill you," urologist Tobias Kohler of the Mayo Clinic in Rochester, Minnesota, explained to BuzzFeed News.
"This is the worst case, but there are lots of other horrible consequences, from disfigurement to permanent erectile disfunction to even worse."
What can you say about this? Shocking, right?