Netizen claps back at foreigner who belittled her job.
Foreigners look down at Filipinos, it should never be like that.
Remind me how fed are we with people underestimating the things we can do. I know you are tired of it too.
Big clap back
Antonette Ojano works at a nail spa and she was never ashamed of it. In her Facebook post, she puts our thoughts into words as she shared her recent encounter with a foreign customer.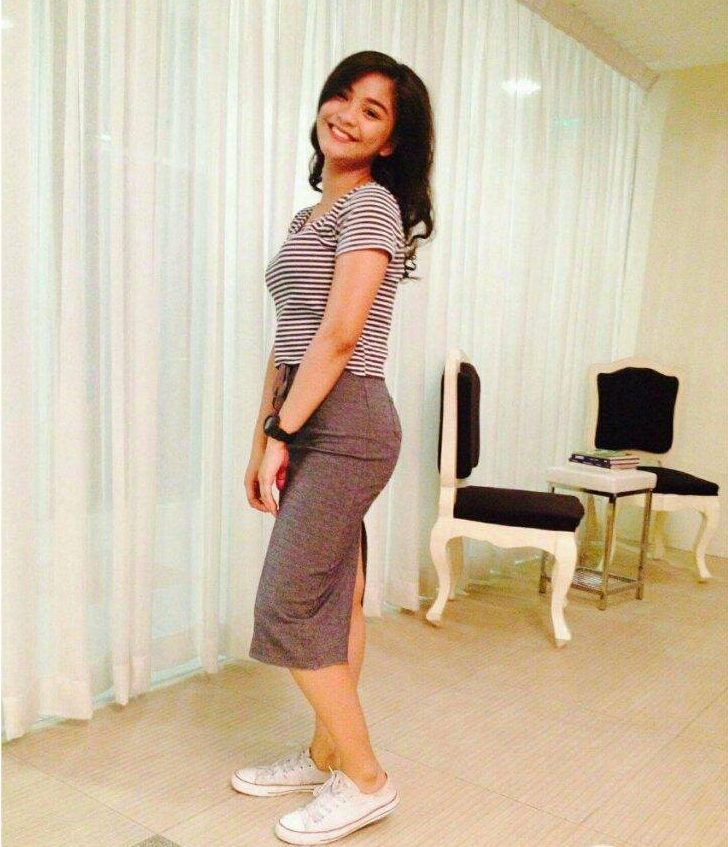 A Japanese tourist dropped by to their shop and availed one of their services. In the middle of everything, the foreigner suddenly said, "Why did you only work on this kind of job, a nail spa?" referring to Ojano. She remained calm like a normal staff would do, but deep inside, she's shrieking.
The Japanese's next move shocked her. He asked her if she wants to join him at a restaurant for a dinner. She hurriedly declined the offer being aware of the pervecy happening on 'take out services'.
"Nakakainis lang sa part na parang minamaliit nya yung work na meron ako. Hindi ko kinakahiya yung kung anong trabahong meron ako ngayon," she firmly said.
She can't help but compare herself to other 'abusive' women who falls into a relationship with older foreign men for their fortune. Also, a powerful message has been dropped.
"Always remember money only impress lazy girls. When a woman works hard a man with a money is a bonus not a ladder to upgrade," Ojano is #slayedt!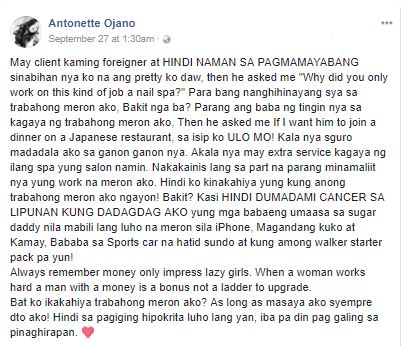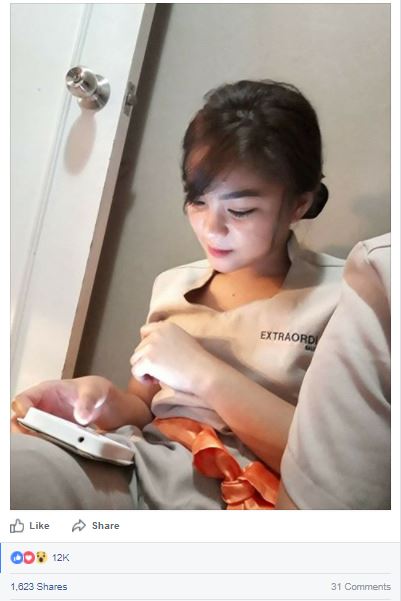 In her viral post with more than 12,000 reactions, she also said that as long as she enjoys what she is doing, she will never stop. Ojano values hardwork, because success is much much sweeter when you know you worked hard for it.
What do you think guys? Share us your thoughts.